Every April the Boston Athletic Association (BAA) puts on the Boston Marathon–a prestigious event that is cemented in history as the world's oldest annual marathon. Alongside the Chicago Marathon, New York City Marathon, Tokyo Marathon, London Marathon, and Berlin Marathon, Boston is an Abbott World Marathon Major. Because of its reputation, it's a bucket-list race for many runners. What does it take to qualify for the Boston Marathon? Can anyone participate?
Firstly, to qualify to run the Boston Marathon, runners must:
be 18 years of age or older at the time of the race
have completed a certified outdoor marathon within one year of the Boston Marathon and,
met the qualifying times for their age group.
Want to be a part of the historic race? Lace up your running shoes and learn what it takes to qualify for the Boston Marathon.
In this article we'll cover
Boston Marathon Qualifying Times
Boston Marathon Qualifying Races
How to Register
Marathon Training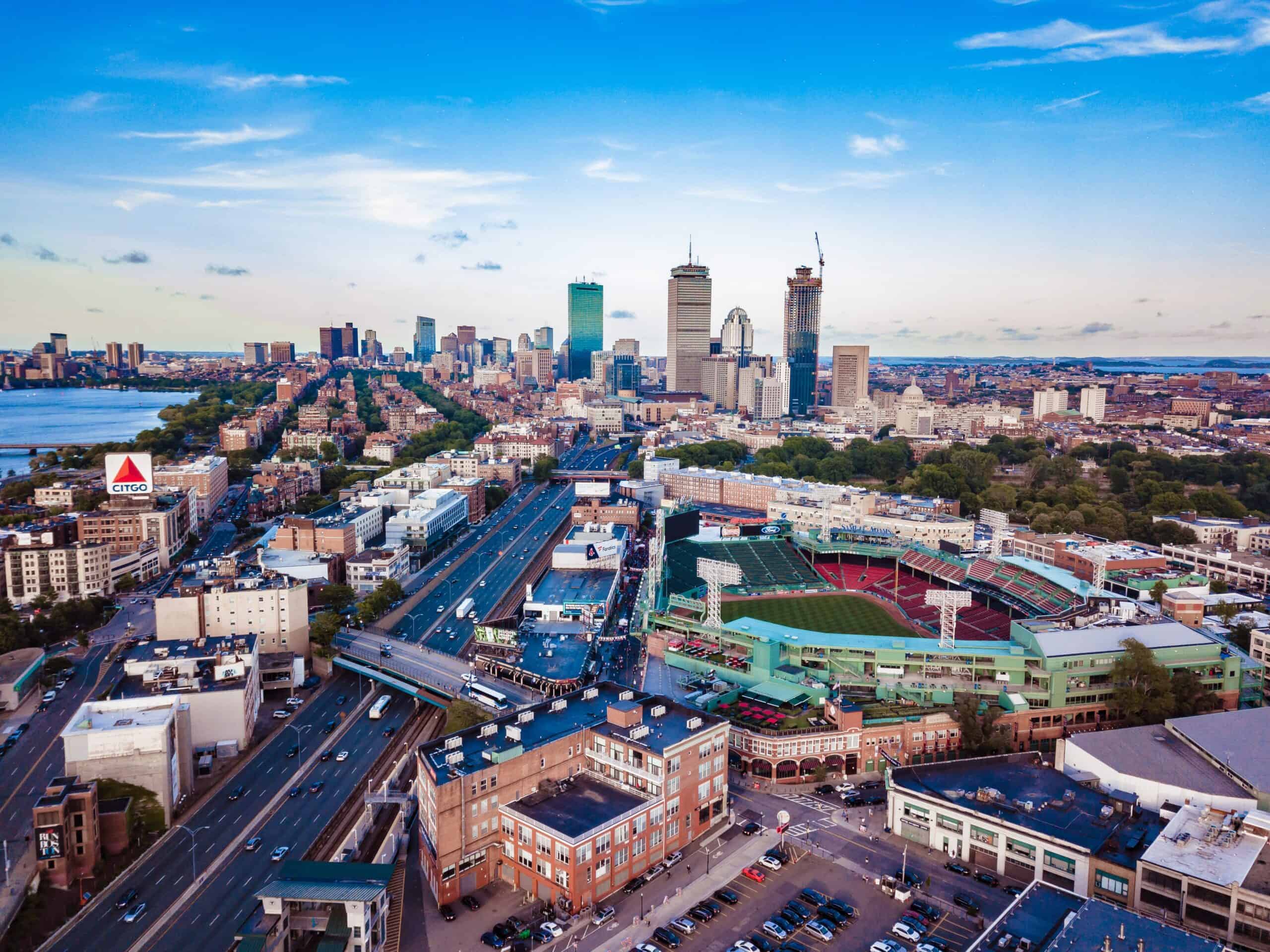 Boston Marathon Eligibility
The Boston Marathon is a point-to-point race starting in Hopkinton, Massachusetts with a finish line in in Boston on Boylston Street. The race is held annually on Patriots' Day–an east coast holiday on the third Monday in April.
Before you begin dreaming of toeing the line in Hopkinton, you need to discern if you're eligible.
In addition to an 18-years of age cut-off, you must qualify by running a certified marathon within the time standard for your age group and within the qualifying window set by the B.A.A. Virtual and indoor marathon times do not qualify.
The qualifying window is traditionally one year before the September of the upcoming Boston Marathon. So, if you'd like to run the 2024 Boston Marathon in April, you'll need to qualify in a race between September 1, 2022 and September 15, 2023.
However, the B.A.A. will accept performances in the marathon portion of Ironman triathlons if the event is USATF certified.
While you need to run a fast marathon in advance to qualify for the race, on the actual race day you only need to be able to finish the race within the six hour time limit.
What makes it a Boston Marathon Qualifying Course?
A Boston Marathon Qualifying Course is one that has been certified by USATF (the United States of America Track & Field), AIMS (Association of International Marathons and Distance Races), or foreign equivalent.
A USATF-certified course a marathon whose distance has been certified for accuracy of distance. The BAA does not designate specific races as qualifying races, instead they defer to all USATF certified courses for qualifying times.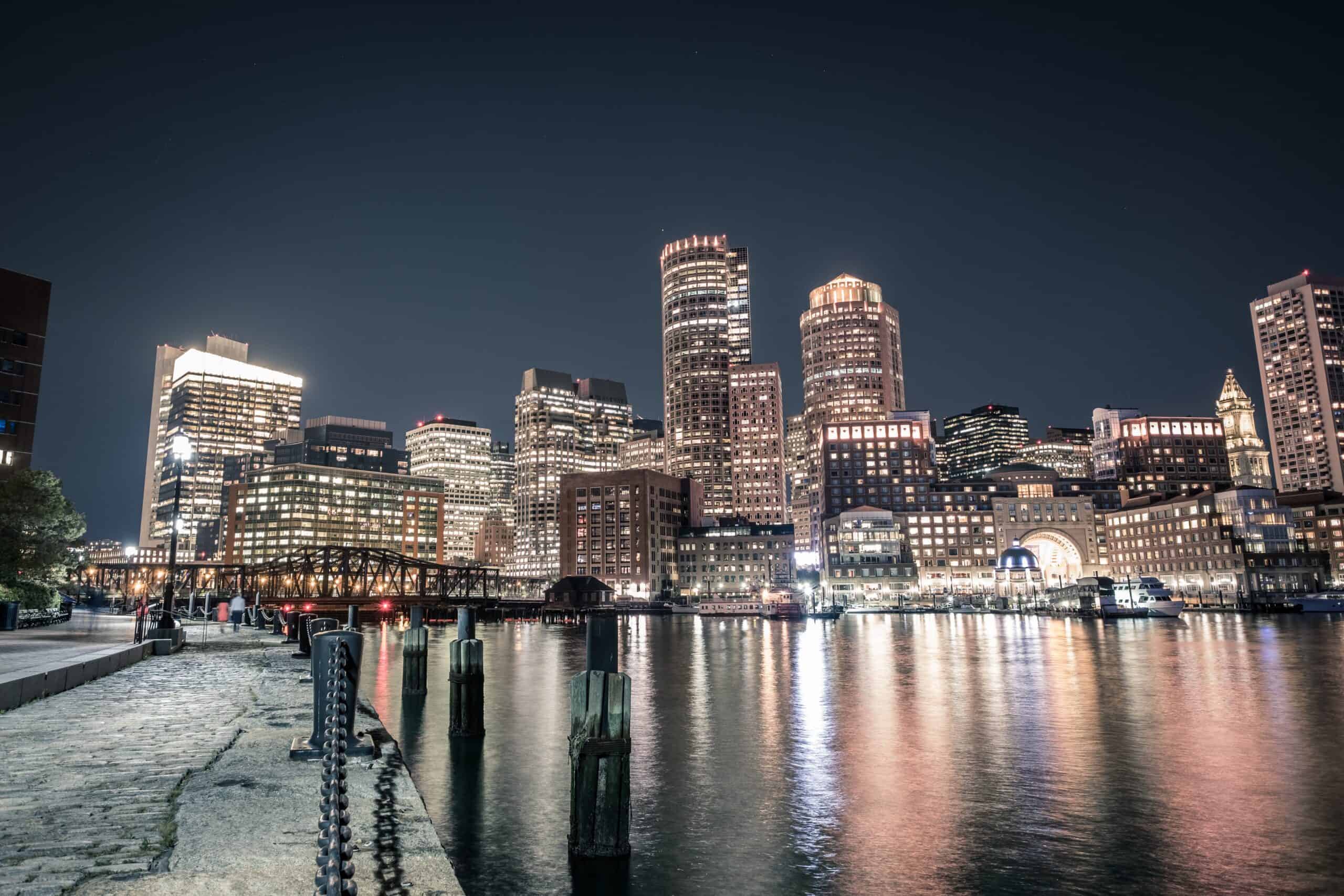 Boston Marathon Qualifying Times by Age Group
To many marathon runners, getting a BQ is the holy grail (or the mythical unicorn), pushing them to run faster in hopes of one day reaching it.
Boston Marathon qualifying times can change from year to year, but as it stands for the 2024 race, the qualifying times are the same as they were for 2023. The race times submitted must be official chip time (also known as net time), not gun time.
However, running a marathon within the qualifying window does not guarantee you a spot in the race. The B.A.A. only allows a field size of 30,000 runners and reserves the right to not admit all applicants even with a qualifying time.
Here are the most recent Boston Marathon qualifying times for each age group:
| Age Group | Women | Men | Non-Binary |
| --- | --- | --- | --- |
| 18-34 | 3hrs 30min 00sec | 3hrs 00min 00sec | 3hrs 30min 00sec |
| 35-39 | 3hrs 35min 00sec | 3hrs 05min 00sec | 3hrs 35min 00sec |
| 40-44 | 3hrs 40min 00sec | 3hrs 10min 00sec | 3hrs 40min 00sec |
| 45-49 | 3hrs 50min 00sec | 3hrs 20min 00sec | 3hrs 50min 00sec |
| 50-54 | 3hrs 55min 00sec | 3hrs 25min 00sec | 3hrs 55min 00sec |
| 55-59 | 4hrs 05min 00sec | 3hrs 35min 00sec | 4hrs 05min 00sec |
| 60-64 | 4hrs 20min 00sec | 3hrs 50min 00sec | 4hrs 20min 00sec |
| 65-69 | 4hrs 35min 00sec | 4hrs 05min 00sec | 4hrs 35min 00sec |
| 70-74 | 4hrs 50min 00sec | 4hrs 20min 00sec | 4hrs 50min 00sec |
| 75-79 | 5hrs 05min 00sec | 4hrs 35min 00sec | 5hrs 05min 00sec |
| 80 and over | 5hrs 20min 00sec | 4hrs 50min 00sec | 5hrs 20min 00sec |
Note: The only way to guarantee entry without hitting the standard BQ is to sign up with a participating charity to raise money.
Cut-off Times
In recent history, too many people have hit the qualifying standard for the marathon's cap of 30,000 racers. In those cases, the B.A.A. has had to establish a cut-off time below the minimum qualifying time to determine who is permitted to race.
What does that mean for you? Without knowing what the cut-off time will be ahead of time, it helps your chances of getting in if you are below your age group's qualifying time by a couple of minutes so you don't have to worry about the field size limit. The average cut-off time for entrants from 2012-2020 was 1min 27sec. The faster time you have, the less you need to worry.
Here are the actual cut-off times from recent years:
Year
Field Size
Cut-Off Time
Qualifiers Not Accepted
2012
27000
1:14
3228
2014
36000
1:38
2976
2015
30000
1:02
1947
2016
30000
2:28
4562
2017
30000
2:09
2957
2018
30000
3:23
5062
2019
30000
4:52
7248
2020
31500
1:39
3161
Elite Runners and Pro Athletes
Elite runners may only run one or two marathon races a year, and so have to choose wisely. But if they have what it takes to stand on a podium after crossing the Boston Marathon finish line, they become legends.
In turn, the Boston Marathon can be a qualifying event for elite athletes hoping to get their shot at the Olympic Marathon Team Trials. Between the 2022 and 2023 Boston Marathons, 26 athletes have qualified for the Olympic Trials in 2024.
Boston Marathon elite runners must be invited by the B.A.A. to join the professional start line. Only runners in the professional start wave are eligible to win prize money in the open and Master's categories. They also have the ability to earn bonuses for course records.
Qualifying Races
The qualifying window for the 128th Boston Marathon is now open. To get a qualifying time for the Boston Marathon, you have to run a certified full marathon between September 1, 2022 through September 15, 2023. Races shorter than 26.2 miles do not count for qualifying times.
USATF, AIMS, or foreign equivalent governing bodies are in charge of certified marathon courses. Many races will note on their website if the course is a Boston qualifier.
Select 2023 Boston Qualifying Races
Below are a handful of 2023 qualifying races you can race before the cut-off date:
If you'll miss this year's cut off, here's our list of 2024 spring marathons worth running.
How to Register
Qualified applicants can register for the marathon from September 11 through September 15, 2023. Registration closes at 5:00 pm ET.
You won't receive confirmation of entry right away as the B.A.A. verifies all race times.
The cost to register for 2024 has not been announced yet, but the cost in 2023 was $225 for U.S. residents and $235 for international runners. While you're required to include a credit card upon registration, your card will not be run until you are officially admitted.
Upon registration you also have the option to add on registration insurance through RegShield. The policy insures race fees against life events such as the loss of a job, pregnancy, injury, active military duty, and more as detailed on RegShield's website.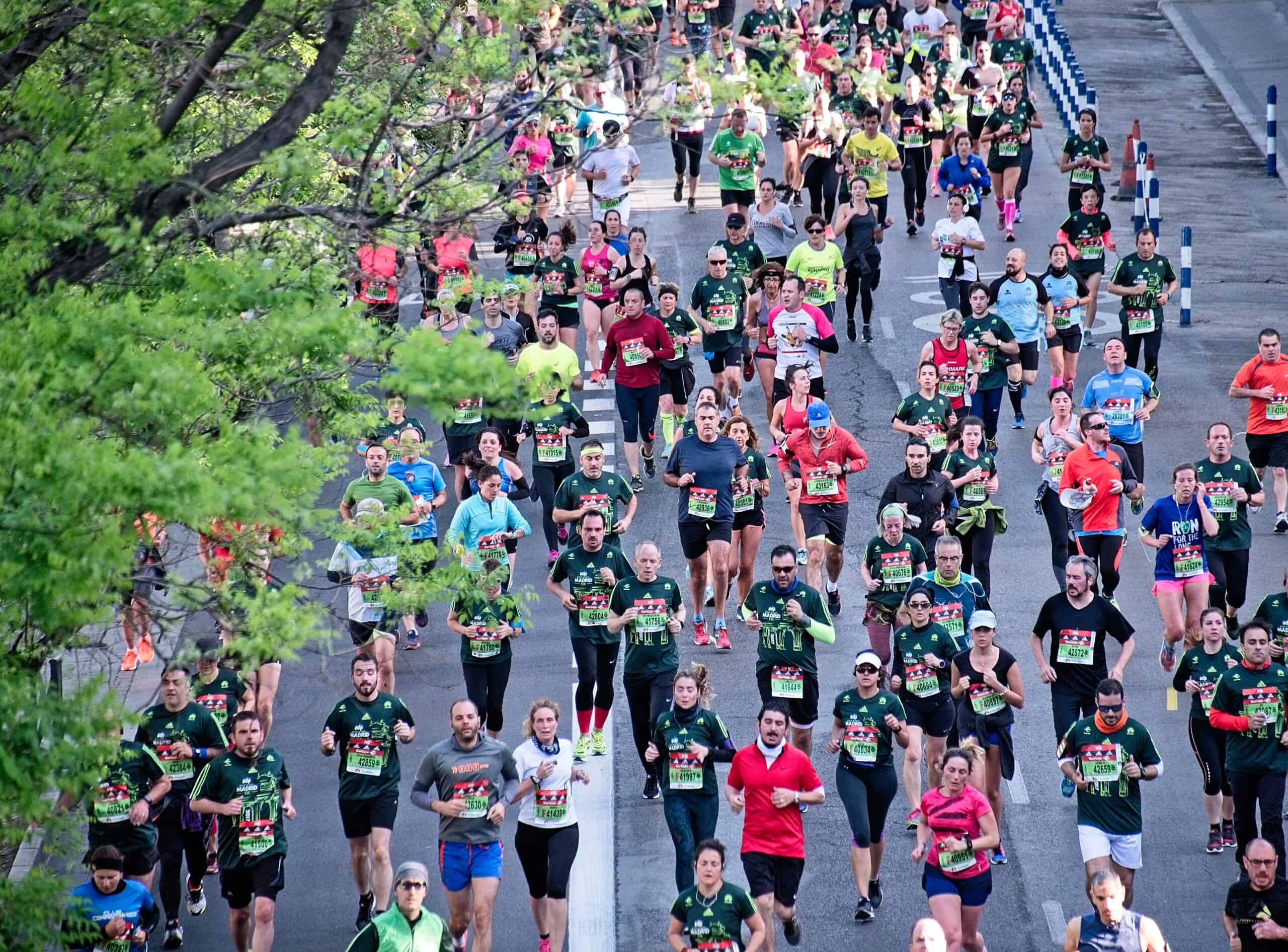 Marathon Training
Whether you're training for a BQ or the Boston Marathon itself, following a training plan will help you be as prepared as can be on the big day.
A good marathon training plan takes into account your current level of fitness and the amount of time you have until race day.
It will include a variety of workouts that focus on speed, hill training, and tempo. It should also recommend days for cross-training, long runs, and easy runs or rest days.
You can find a variety of marathon training plans online (including some designed specifically for Boston) or download a training app developed to help you achieve your goals.
For marathon training, we recommend downloading Runna, which has been described as a coach in your pocket. They have highly customizable and responsive training plans like a fast-track for 12-weeks of training or even hilly marathon training plans (Boston notoriously has Heartbreak Hill at mile 20 of the course). Using code HALFMARATHON, you'll get 2 weeks of free premium support.
And don't forget to include fueling in your training plan.
Try a Half Marathon First
Unlike other major city marathons, Boston Marathon does not have a corresponding half marathon distance available on race day. But that doesn't mean that a 13.1 mile race should be completely out of your mind when you're thinking about the road to Boston.
Running a half marathon part way through your marathon training build is one way to put your fitness to the test. It can give you valuable insight into how you need to adjust before the big Boston Marathon day. Here is an 18-week training program from Hal Higdon that includes a half marathon race halfway through, as an example. You can also use your half marathon finish time to calculate your full marathon potential.
If you wear a running watch like Coros or Garmin, they will use your most recent runs to anticipate your fitness level and projected marathon finishing times.
Finding a half marathon course that mimics the hilly Boston terrain can also be beneficial. Consider these hilly half marathons for your tune-up race:
You can find our full list of best half marathons to practice for Boston here.
If you're hoping to one day Run Boston, you'll be better equipped knowing how qualifying works and the required times you'll need to run. Now, train hard and chase that unicorn!