You're not like other half marathoners. You're a cool half marathoner. It's time to get out of the mainstream and into the world of indie racing. While the top-rated, most highly attended fall half marathons are popular for a reason, they're well organized, exciting, and have great routes, there are literally thousands of half marathons held every year. That means that there are plenty of phenomenal halves that are flying under the radar. They're easy to sign up for, have plenty of small town charm, and usually don't involve the headache of massive crowds. Plus with smaller entry fields, they are able to try out some cool perks that just won't scale well for the big city races. So if you're looking for fall half marathons, and want to get a bit off the beaten path, here are 14 of the most underrated fall half marathons in the US that you might not know about.
Nestled in the New England town of Hampton Beach, New Hampshire sits a lively boardwalk, casino, and home to the Smuttynose Rockfest Half Marathon. The half marathon incorporates our favorite elements of New England culture – coastal scenery, clam chowder and lobster rolls. So, what's Smuttynose? It's a brewery headquartered in Hampton Beach but popular around the entire country. With an elevation gain of only 60 feet, if you're looking to invest into one more high quality running experience before the weather gets unbearable, this is our top pick. Readers get 10% off using code HM10.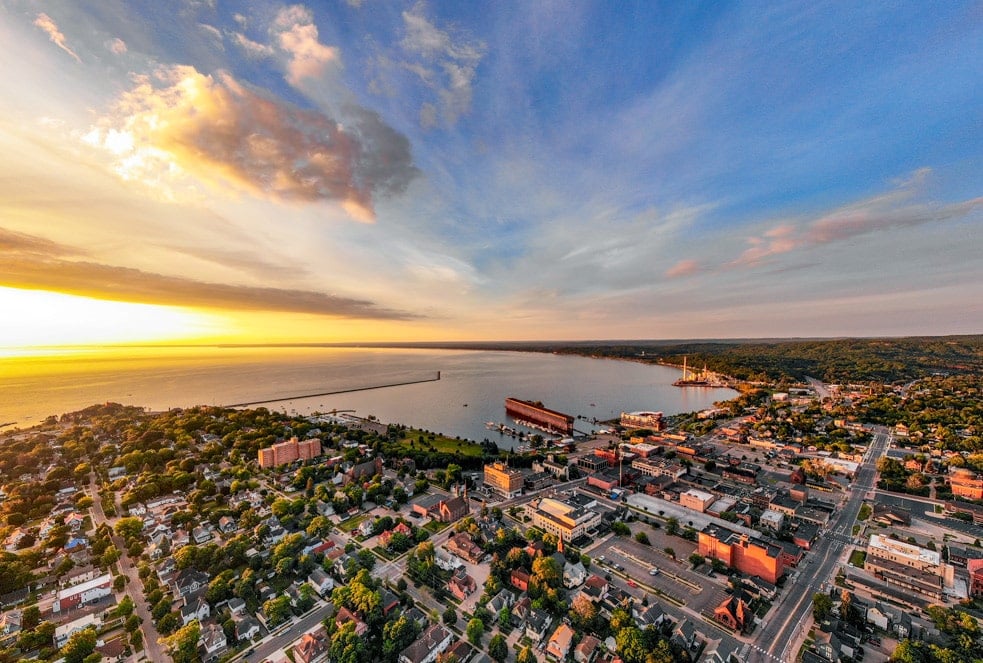 First off, if you've never been to Michigan's Upper Peninsula, then you have failed yourself as a traveler. A magical place wedged between Lake Michigan and Lake Superior, the UP (as Michiganders call it) is a paradise of forests, rivers, waterfalls, and shoreline. Marquette, an old harbor town built to ship iron ore, is the UP's largest city with a quaint downtown. Runners will start 13.1 miles outside of town and race through the remote natural landscape before finishing along Lake Superior. Cliff dive into the water post-race or cruise around looking at the fall foliage. Just make sure you don't leave without trying a pasty and a Faygo pop.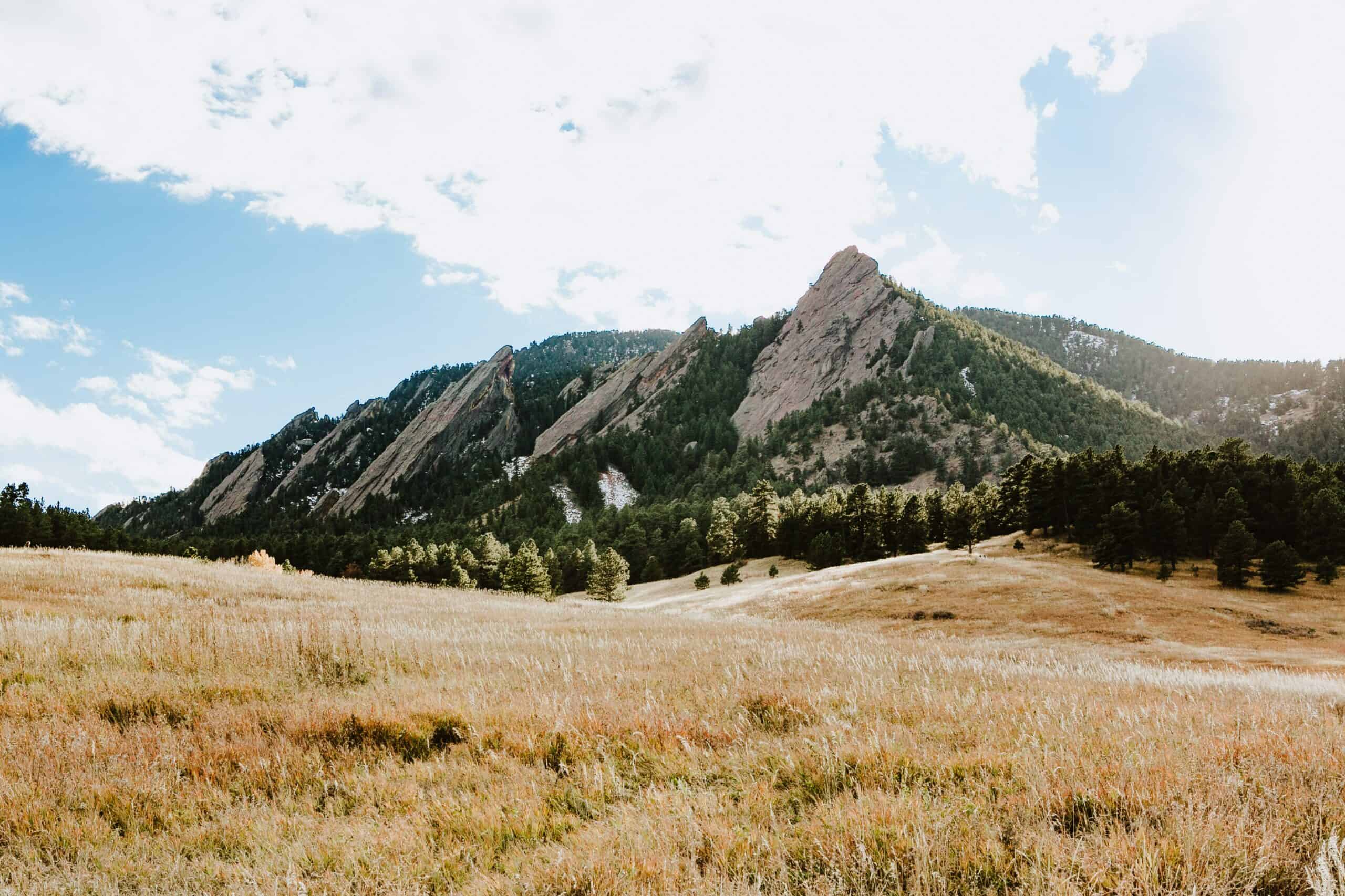 Boulderthon on October 8, 2023 | Boulder, CO
Boulder ranks number three on U.S. World New's Best Places to Live in the United States and it's now becoming one of the best places to run. The race begins at the Boulder Reservoir, traverses the Flatirons, and finishes on the streets of historic Pearl Street Mall. Despite being at altitude (Boulder sits at over 5,000 feet of elevation), the race is mostly flat. Boulder is famous for being a great place to train (many trail and ultra running athletes live there year round because of the altitude and moderate climate) – this is the race Boulder deserves.
While Hawaii certainly gets plenty of attention for its races (the Honolulu Marathon is one of the largest in the US), Kauai's half marathon is often overshadowed by those of Maui, the Big Island, and Honolulu. Perhaps that's because Kauai's race is more of a mountain race than a beach race, and is therefore quite a bit more difficult. But if the challenge of running up a volcano doesn't scare you, the views are well worth it. Plus, you still finish at the beach, so you can tumble into the Pacific to cool off at the end if you need to.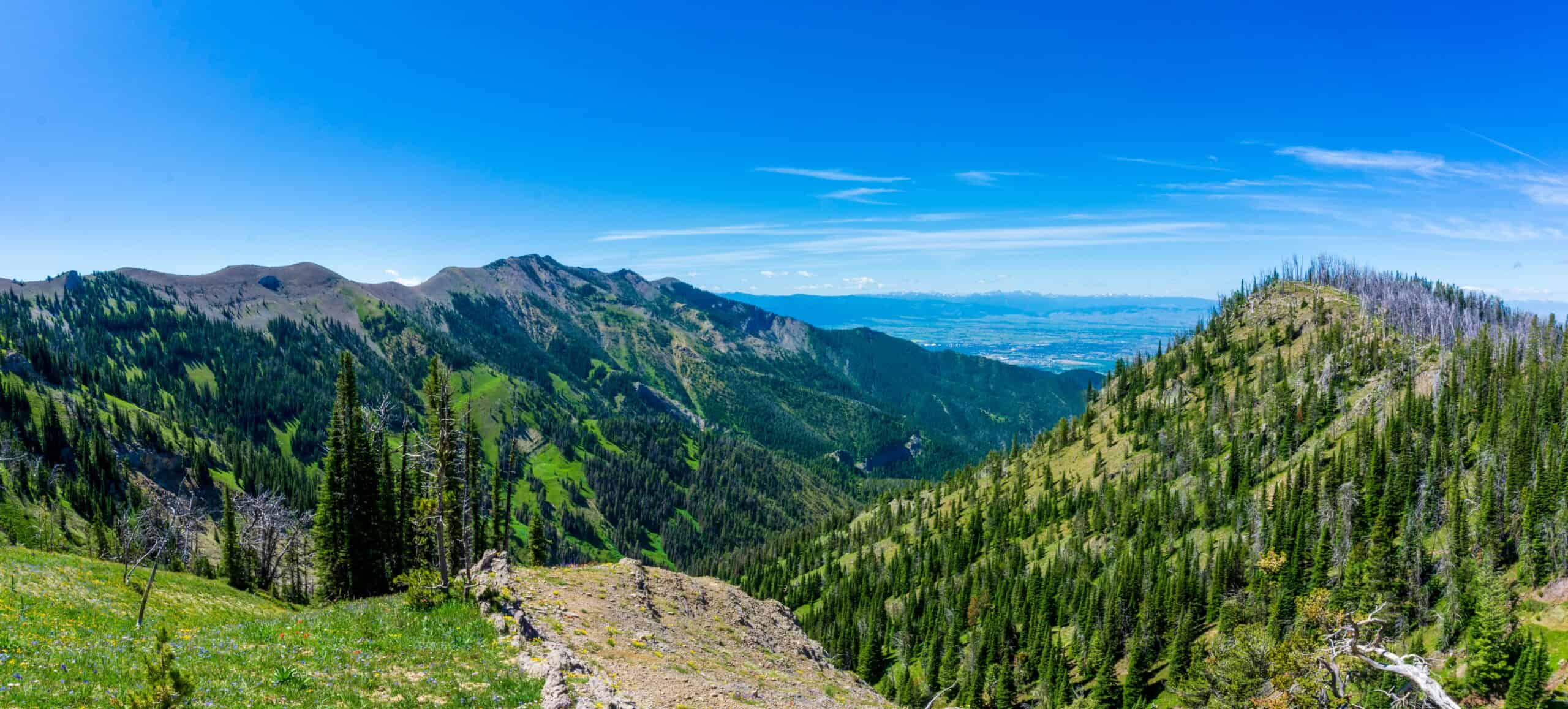 If you're looking to get off the grid, there's no place quite like Montana. It's the 4th largest state in terms of area, but near the bottom of the list based on population. But what Bozeman may lack in crowds, it makes up for in natural splendor. The Bozeman Half starts up in the foothills of the Rocky Mountains and descends 13 miles down into town. That means you not only get some incredible views overlooking Bozeman, but you also get a nice, speedy, downhill race. If you're looking for a PR, you can't do much better. You just might have a little trouble booking direct flights there.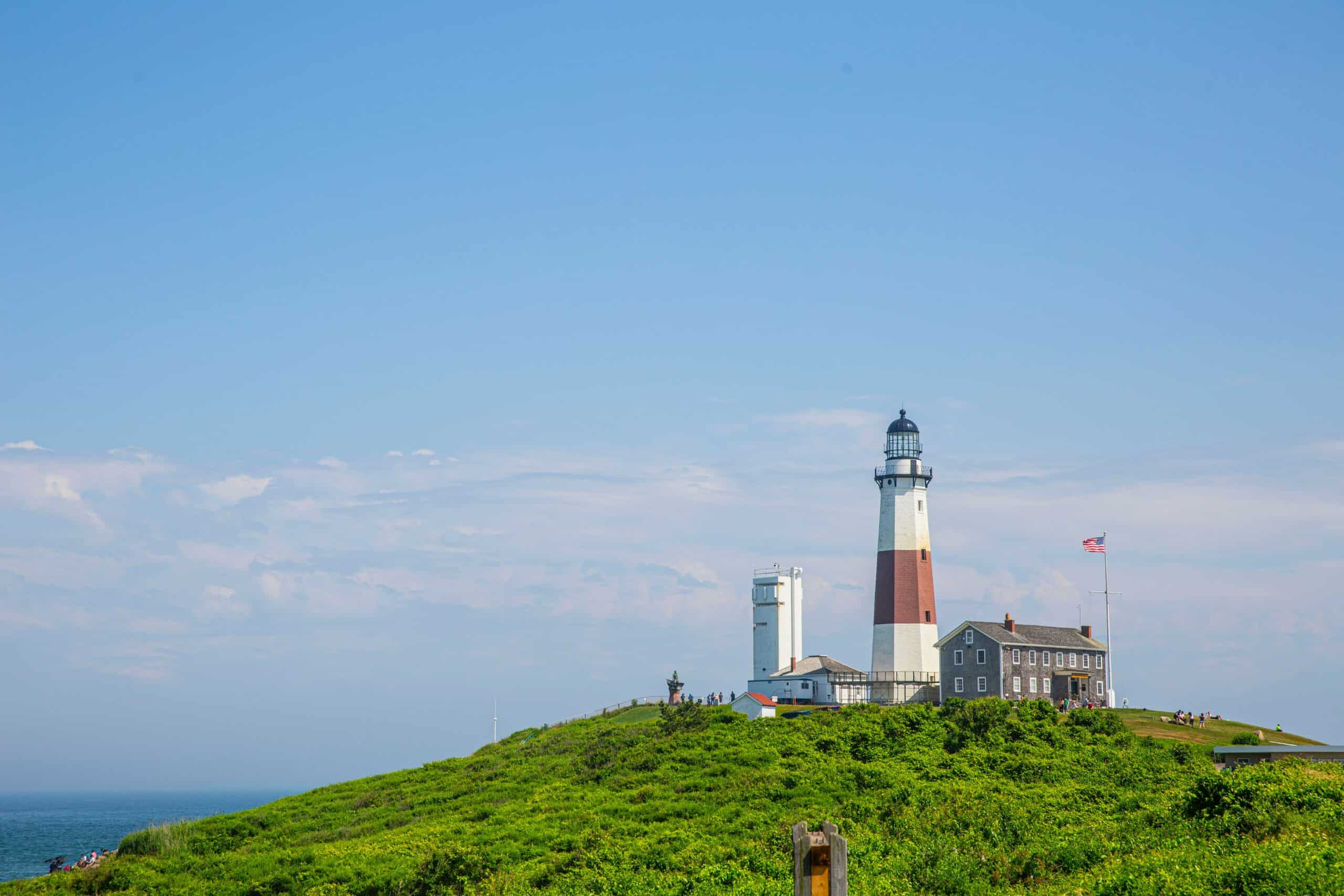 The New York City halves certainly suck up a lot of the oxygen when discussing New York races, but there's a reason why New Yorkers all flee to the Hamptons in the summer, and that's because it's absolutely gorgeous and way more breezy. The Hamptons hosts a fall half marathon that is a nice alternative to the NYC races that require complicated lotteries and qualification standards to get into. Instead, just sign up, take the LIRR out to the beachy resort town, and jog past some of the most impressive mansions in the world. Finish with a glass of rose and some oysters.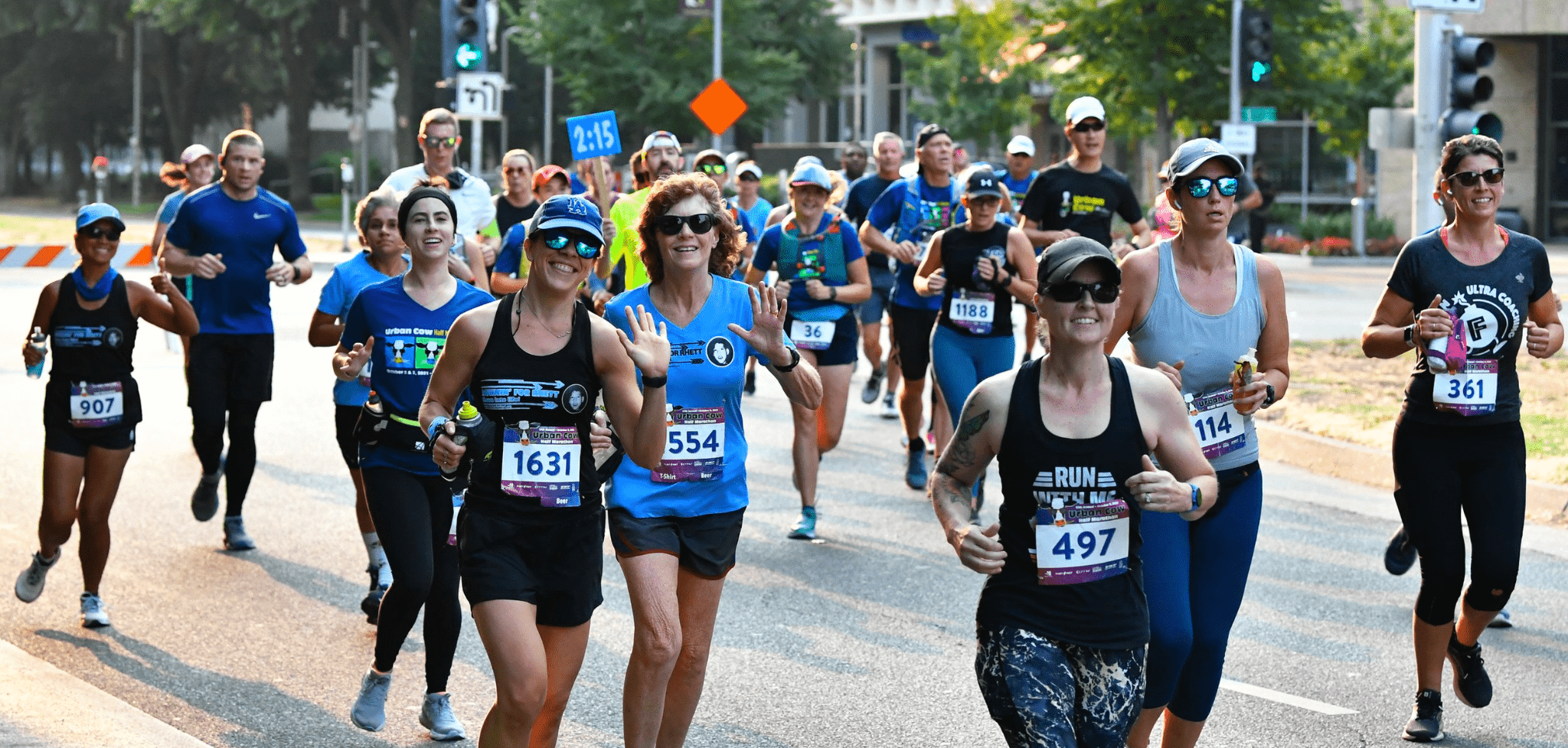 If you love to mooooooove, and want a California race with low steaks, then why not sign up for this legen-dairy race? (Okay I'm sorry. I'm milking these cow puns to much.) Back in the day, snooty San Fransiscans called the state's capital a "cow town" and race organizers took the nickname and ran with it (THESE PUNS!) Crowds line the course ringing cow bells (what else?) and the medal is shaped like one as well. Plus, if you sign up with a group of more than 15, you're registered as a "herd" that gets their own private port-o-john and other special perks. Here's your opportunity to grab the bull by the horns. (Too much? Sorry if I butchered that.)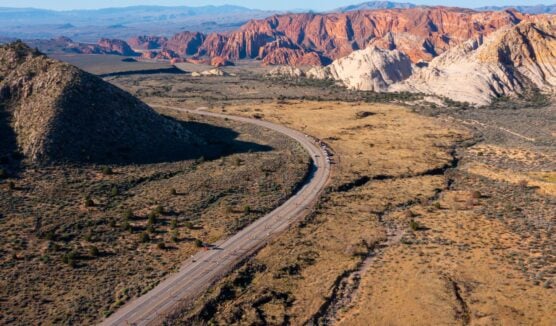 In the southwest corner of Utah, in between Zion, Las Vegas, and the Grand Canyon sits St. George, Utah. This means that the Mini Marathon (what a fun way to brand a fall half marathons) is the perfect addition to your hiking/gambling vacation. Like the Bozeman Half, it starts in the hills and is almost entirely downhill, making it a nice race for first timers or those who aren't looking to spend two hours plodding uphill. The desert/mountain views are stunning, and the sunrise is majestic.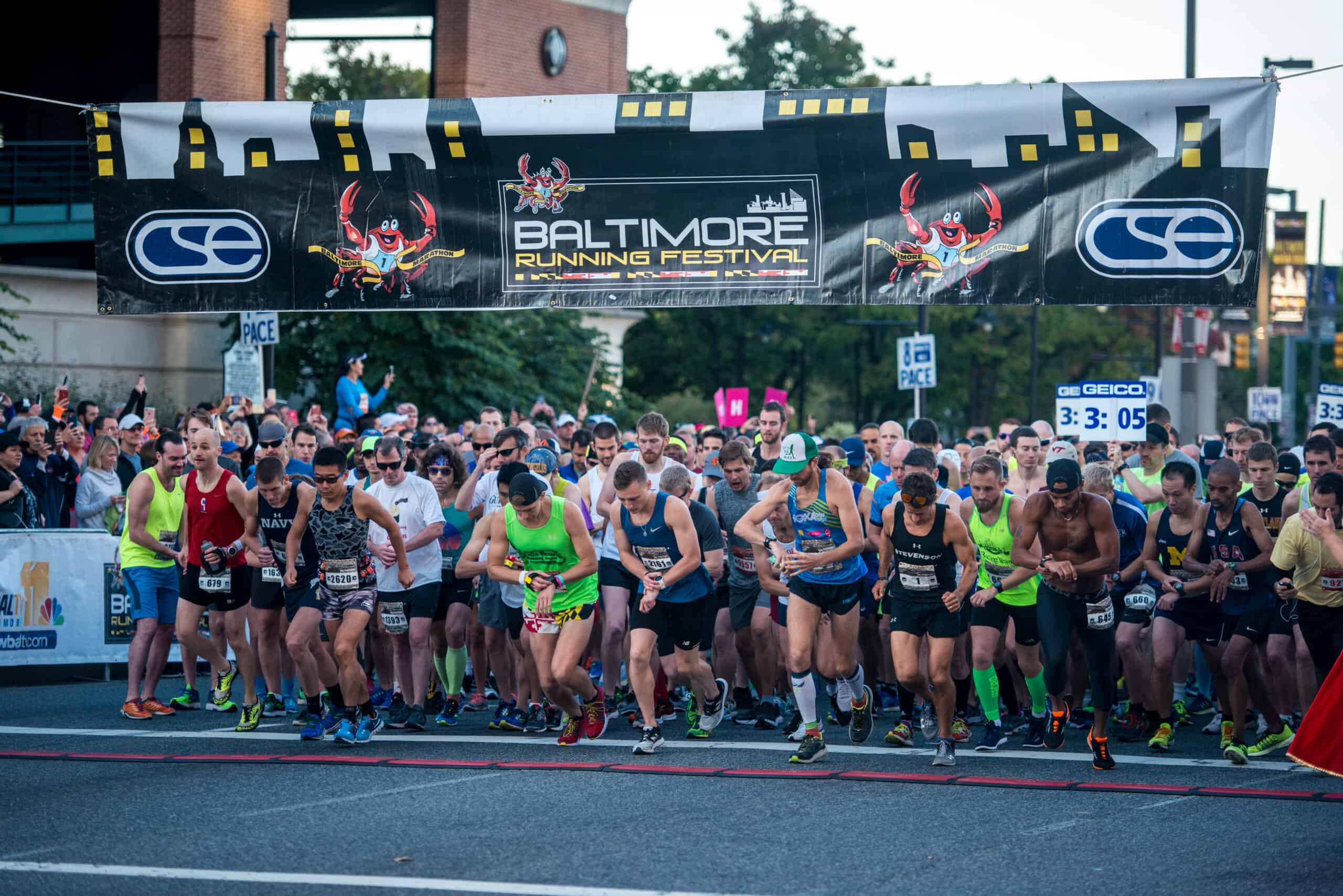 Good morning Baltimore! It's time to run the half! While I ran this race with a concussion (ill-advised), I would still whole-heartedly recommend it, and the course, which loops the city starting and ending at the famed Inner Harbor, is a fun one. In a unique move, the Baltimore Half also starts at the 13-mile marker of the full marathon, which is sort of hellish for the full runners who now have fresh runners zooming by them, but provides an epic group finish. All finishers receive a medal shaped like a crab, and who doesn't want one of those? (Also please congratulate me for making it this far into this blurb without making a crabs joke).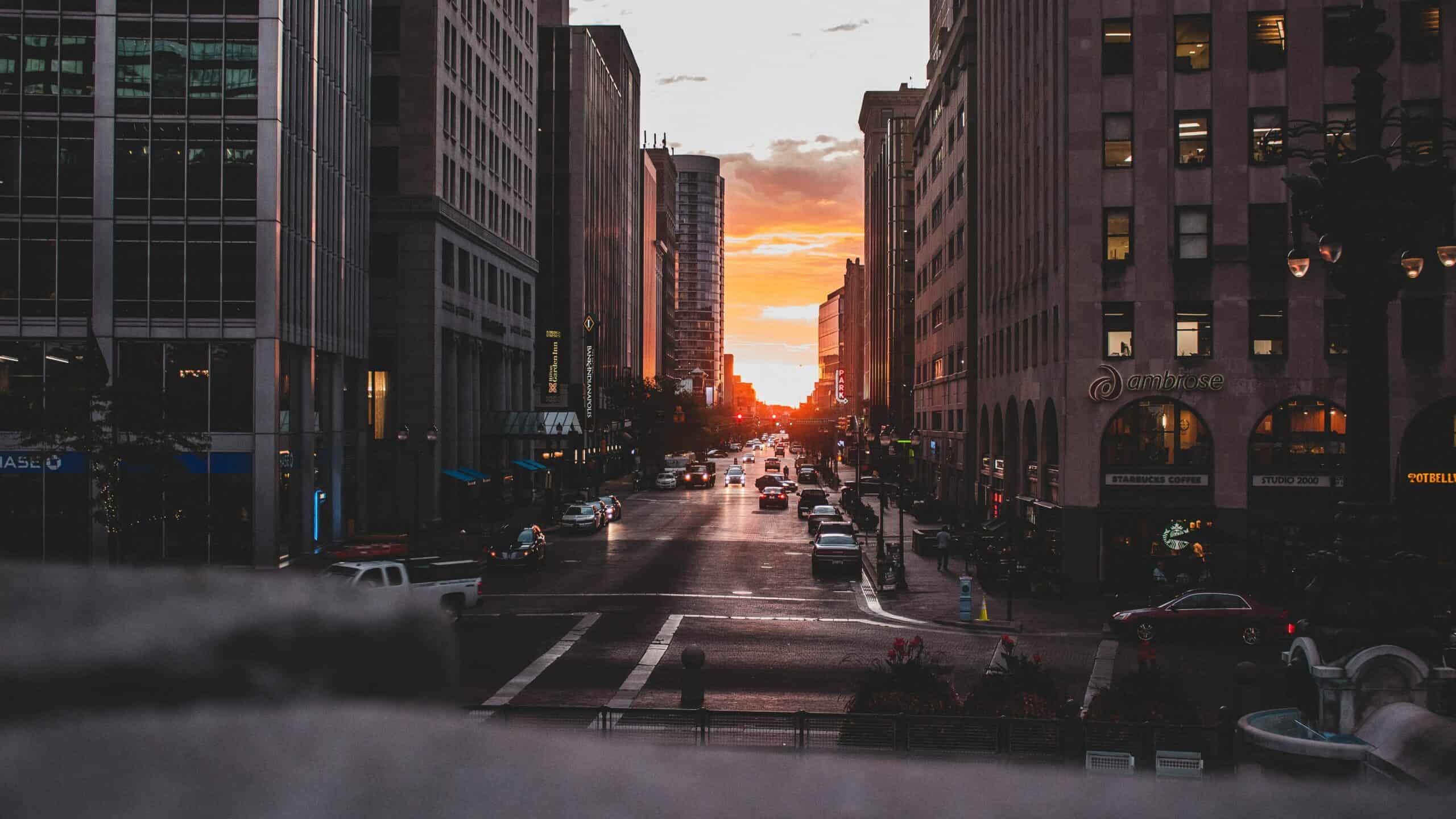 If there is a city in America that is underrated, it is Indianapolis. I would defy non-Hoosiers to state a single thing about the city aside from that the Indy 500 happens there. But as it turns out, Indy is lowkey cool. It's the 15th most populous city in the US (who knew!) and way bigger than Milwaukee, Detroit, and Cleveland. That means they've got good food, cool museums, and a great beer scene. Plus Indiana is FLAT FLAT FLAT so the race is ideal for those in search of a PR. Why not visit before everyone catches on?
If the thought of running 13.1 miles through the desert doesn't quite seem like a great time, you're not wrong. Luckily the folks behind the so-cal race know that the heat is a no go and scheduled their race for the middle of the night. The sandy trail race begins after sundown and requires runners to BYOH (bring your own headlamp) so that you don't wander off into the desert never to be heard from again. While perhaps not the easiest race, it's a one-of-a-kind fall half marathons experience, and running under a full sky of stars is something you'll never forget.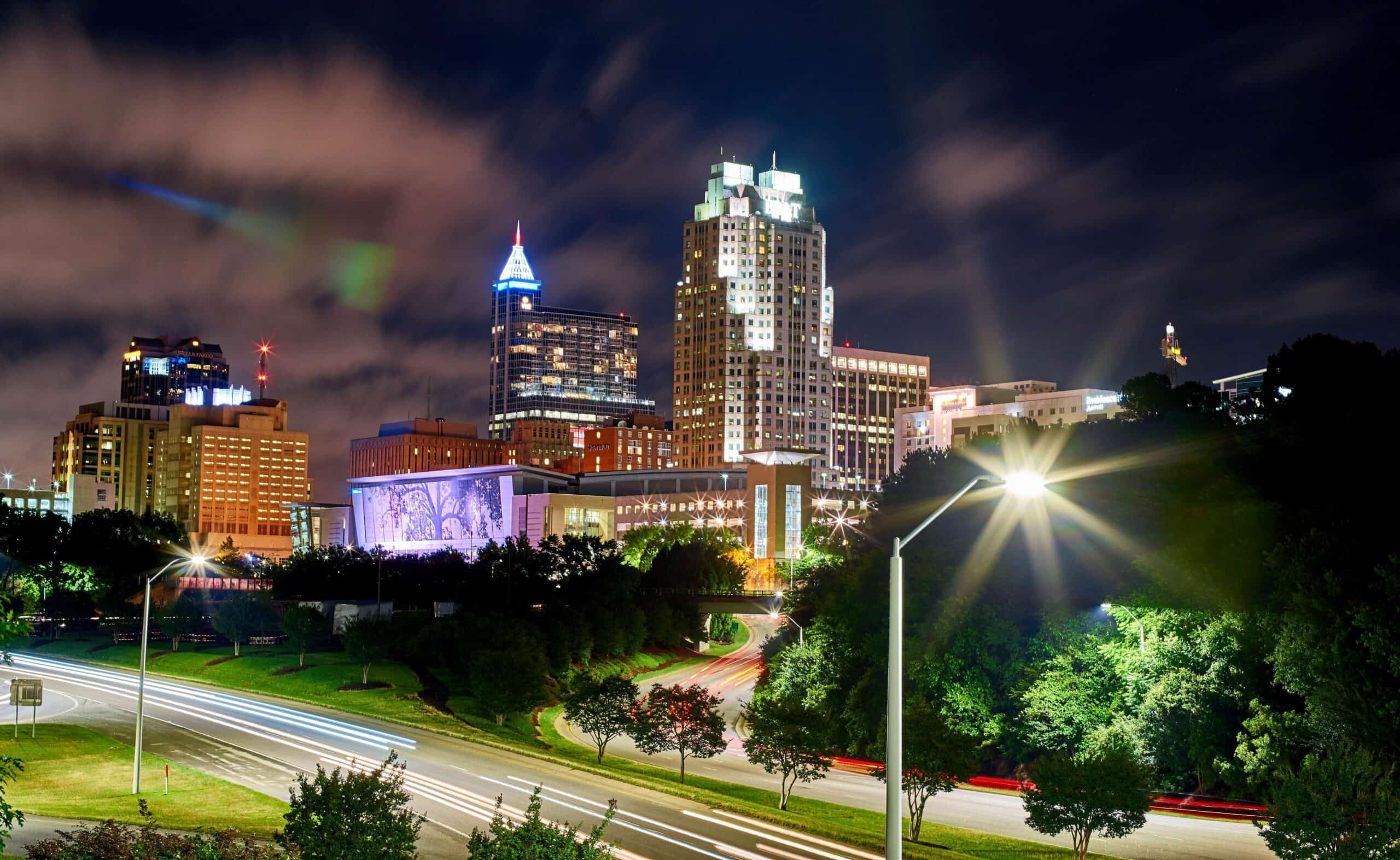 The Carolinas have plenty of fall half marathons on their roster, and many of them involve running along the states' impressive coastline. Raleigh is delivering something different. The race through North Carolina's capital winds along the city's tree-lines streets showcasing what trendy place it is. With local craft breweries sponsoring and plenty of people cheering from their front lawns, the race has a small town feel even though the Raleigh/Durham/Chapel Hill area is anything but small. Raleigh is jam packed with great brunch locales as well, so get ravenous on your run and then chow down on soul food when you're done.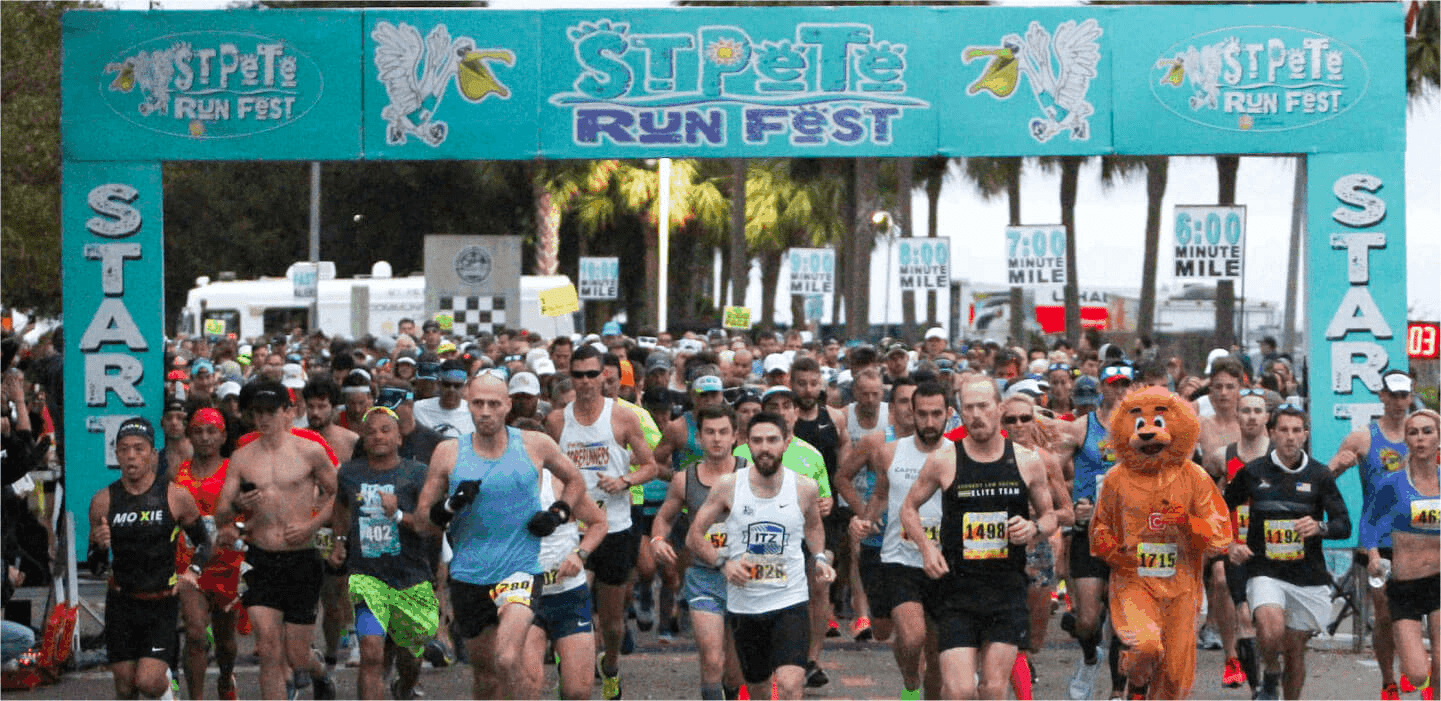 The St. Pete Run Fest has the unenviable pressure of its near proximity to Disney World and its many highly attended halves. But if you're looking for a race that doesn't start at 5am, is easier to enter, and includes some shoreline running, than St. Pete is the better choice. Known for being a bit artsier than most of Florida, St. Petersburg has plenty of culture to offer, and its finisher festival puts that on display with local bands, restaurants, and breweries dishing out what they do best. ALSO finishers get bloody marys. I have not seen many other halves passing those out, but maybe they should.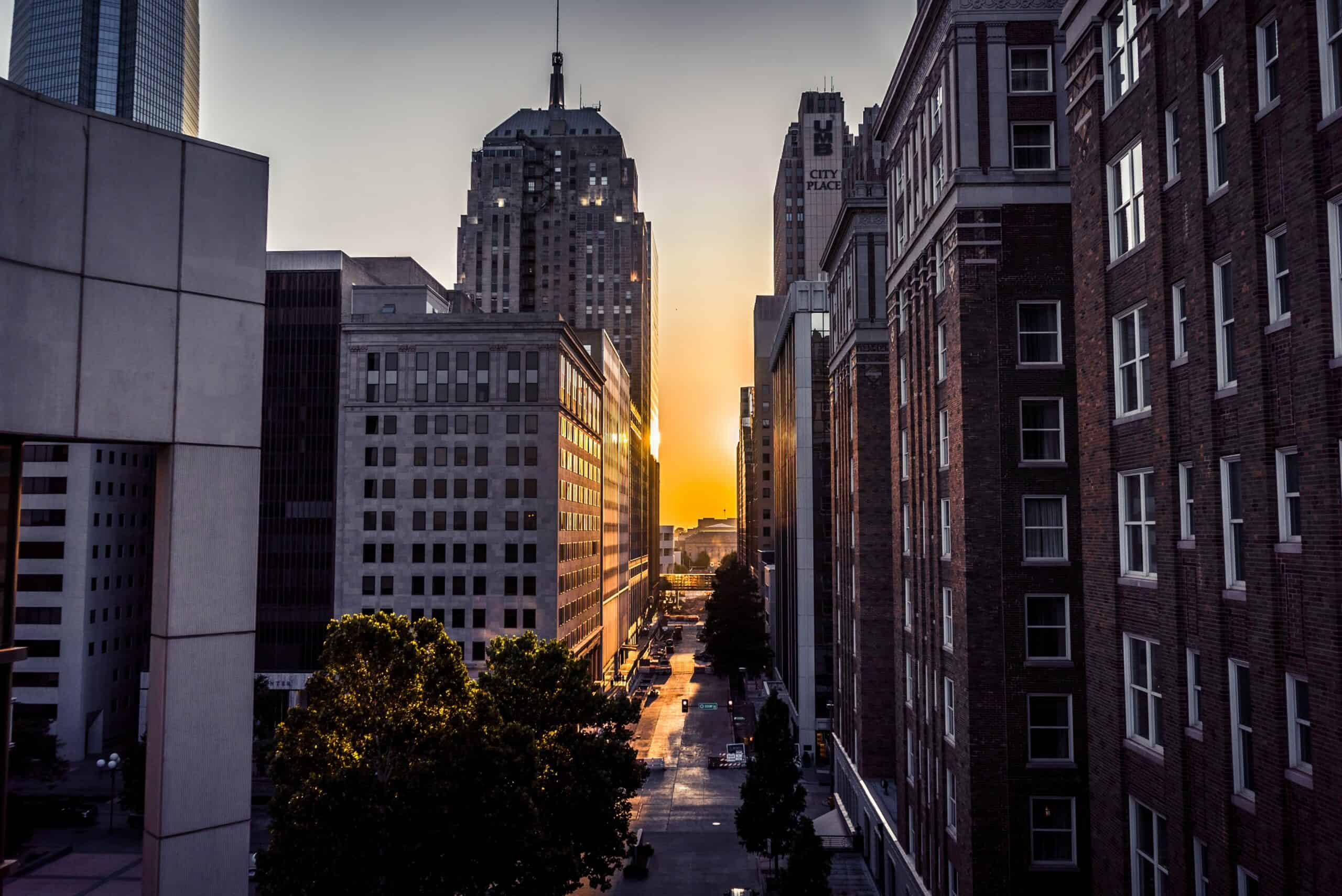 Tulsa, Oklahoma is another underrated American city, but according to New York Magazine, it's "lowkey having a moment." Far be it from me to argue with such a venerable source of culture, and I will therefore be flying to Oklahoma the weekend before Thanksgiving to trot around the town. Tulsa is of course located on the famed Route 66, so you can get your kicks (and a finisher medal) by heading down for the race. After zigzagging around Tulsa, the race finishes on the bridge section of the iconic highway that crosses the Arkansas River. After the race, you can relax in your hotel room watching Cars.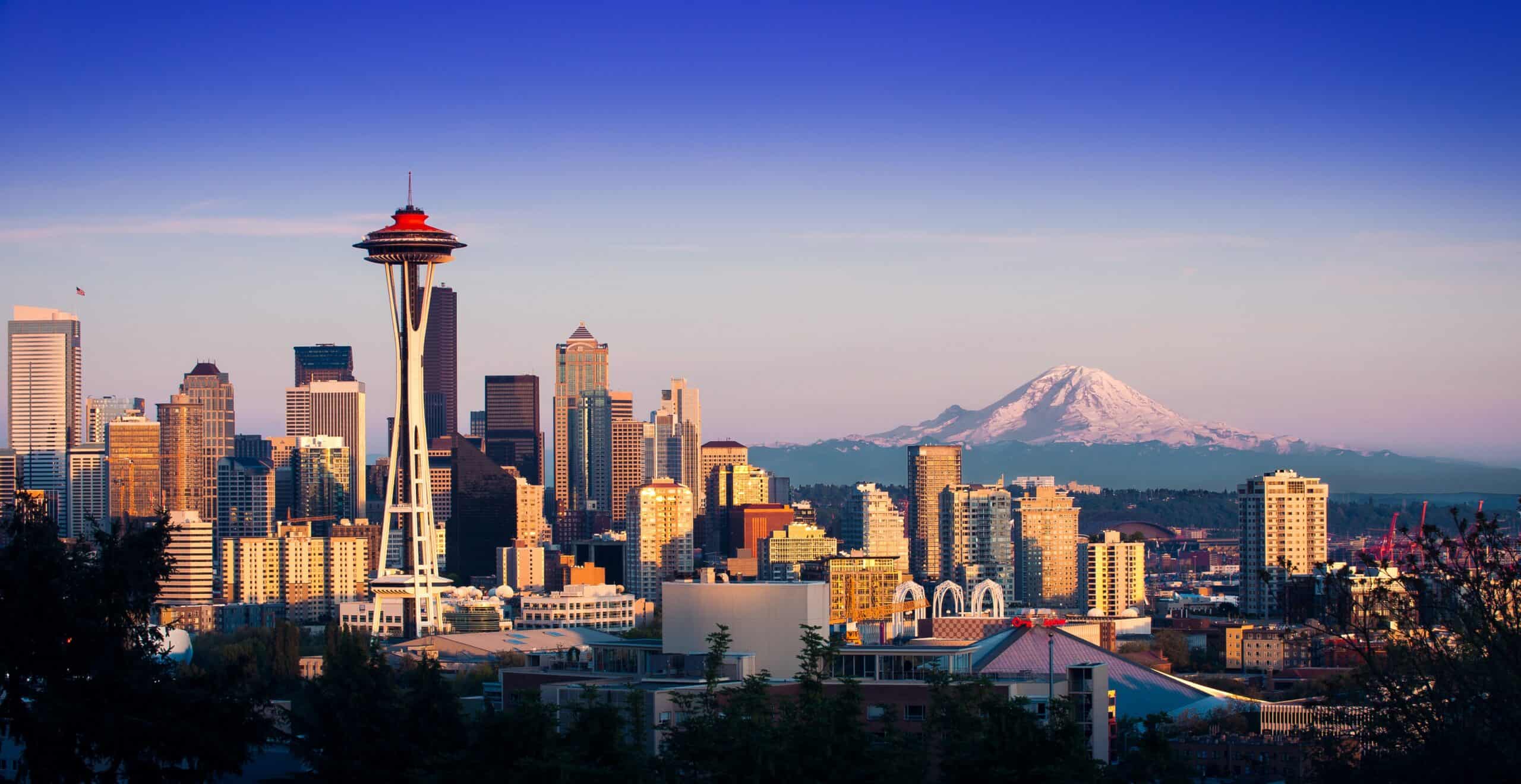 Sneaking in right before the winter cutoff, the Seattle Half is run each year on Thanksgiving weekend. While on first blush, that might not seem like a great time to run a half, it does mean you won't have to take off any days from work to make the trip. Plus you can carb load with leftover turkey sandwiches and pumpkin pie. Go to the original Starbucks, take a boat tour of the bay, and get some great finisher pics with your medal and the Space Needle. You can skip out on Grandma's house for one year and check out this half instead.
Picking a Fall Half Marathon
Most of the popular half marathons are in the fall as they account for 8 to 20 weeks of training through the warm weather of the spring and summer. Running through the summer months, you'll want to make sure you're investing hydration on your long runs and replacing your shoes every 350 miles.
For our recommendations on spring marathons, we've gone ahead and compiled for you.