"It's all downhill from here" may not be the best mantra for your job or relationship, but it's a great one for your half marathon goals.
Tapping into a little boost from gravity can lead you into your best personal half marathon time. While we'll leave it to someone else to articulate exactly how gravity works, we'll play to our strong suit by curating the ultimate list of the fastest half marathons you can run in 2023.
While running a downhill marathon is one of the best decisions you can make for your finishing time, be mindful of training for the race. Running downhill puts more stress on your quads and knees than running horizontally or uphill.
Browse the races in order of the most significant elevation decrease from the starting point to the finish line.
2023 Fastest Half Marathon Calendar
Where: Salt Lake City, UT
Elevation Loss: 2,856 feet
When: September 9, 2023
The REVEL Race Series is notorious for its incredibly beautiful and fast downhill races. In fact, REVEL races are so fast that you'll see a few of them on our list.
REVEL Big Cottonwood drops nearly 3,000 feet in elevation. While an all-downhill race may be tough on your quads, the results for REVEL Big Cottonwood speak for themselves. When you choose to run REVEL Big Cottonwood, you aren't only choosing to run the fastest race in Utah, but you're signing up for a gorgeous race as well. The course carries you down scenic Big Cottonwood Canyon and through the most beautiful neighborhoods in the Salt Lake City area.
Register today for REVEL Big Cottonwood using code HALF10 for $10 off of your registration!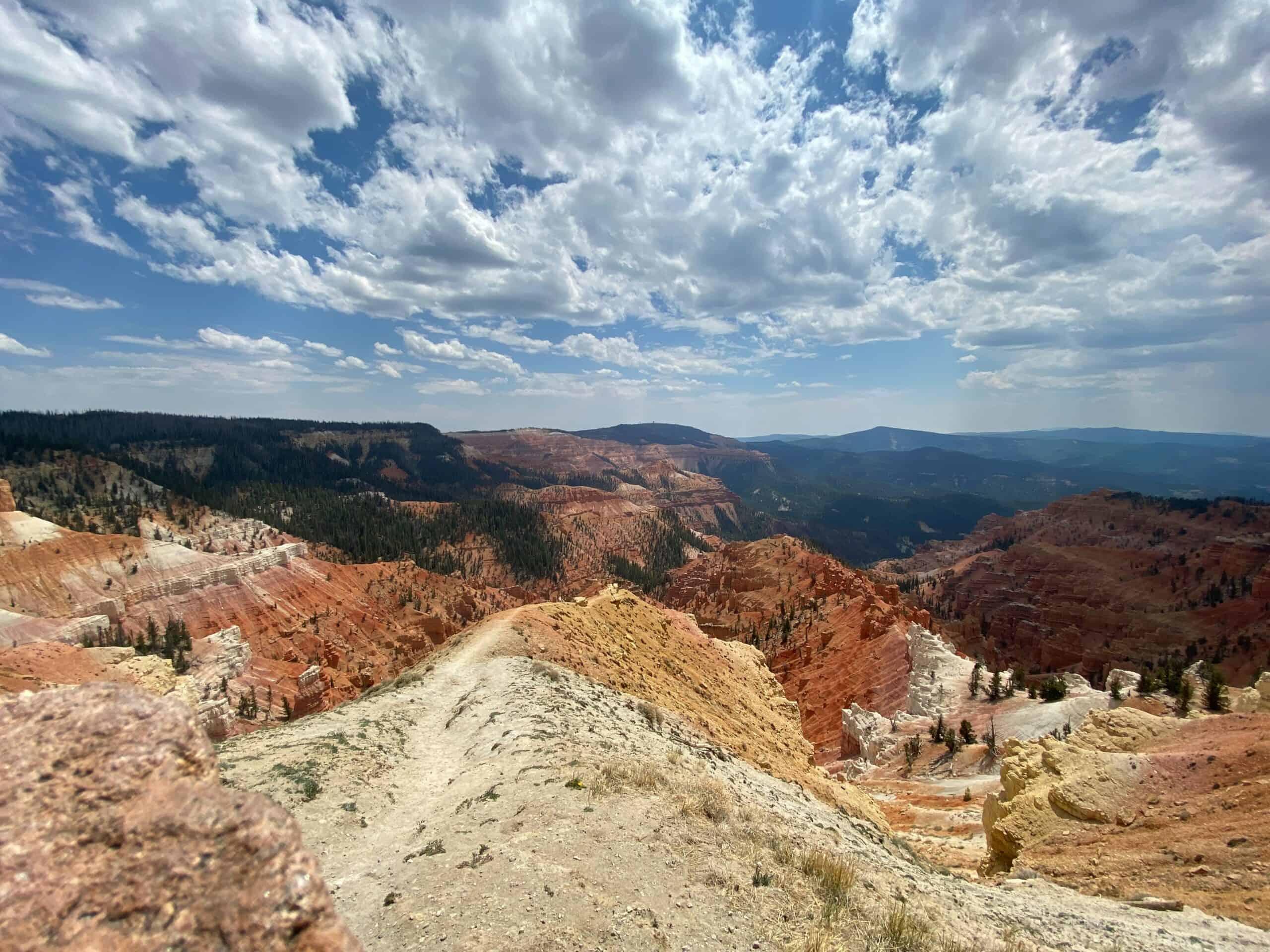 Where: Cedar City, UT
Elevation Loss: 2,357 feet
When: September 10, 2023
The Cedar City Half is a point-to-point half marathon in Cedar City, about 2.5 hours north of Las Vegas. The course is marked by tree-covered hills and red rock formations. This race is basically all downhill from the starting line until around mile ten, where it flattens out.
Where: Las Vegas, NV
Elevation Loss: 2,015 feet
When: April 1, 2023
REVEL Mt. Charleston in Las Vegas gives you an opportunity to notch a personal record along a gorgeous downhill descent from the mountains to the city.
The race takes runners through Kyle Canyon, marked with other-wordly green brush against a mountainous backdrop, and finishes in the beautiful Centennial Hills neighborhood at the Thunderbird Family Sports Complex. This race is the perfect opportunity to not only enjoy the Entertainment Capital of the World, but also to escape the hubbub and enjoy Nevada's scenic natural landscape.
Register today for REVEL Mt Charleston using code HALF10 for $10 off of your registration!
Where: Denver, CO
Elevation Loss: 1,693 feet
When: June 3, 2023
We love REVEL races, especially since they are not only great for achieving a personal best, but they also reign supreme in terms of the sheer beauty of their courses.
REVEL Rockies is no exception. Like all REVEL Races, REVEL Rockies is a Boston Qualifying race (if you're courageous enough to run the full marathon)! Starting high in the breathtaking Rocky Mountains and finishing in the foothills of the city of Denver, this race is sure to be your new favorite in Colorado.
Register today for REVEL Rockies using code HALF10 for $10 off of your registration!
Where: North Bend, WA
Elevation Loss: 1,284 feet
When: July 29, 2023
The Jack & Jill's Half Marathon is the fastest half marathon in Washington. It takes place on one of Washington's most scenic trails, the John Wayne Trail, and annually hosts about 250 runners for the half marathon.
Need some evidence of the course's sheer speed? In 2017, over 25% of the full marathon participants qualified for the Boston Marathon.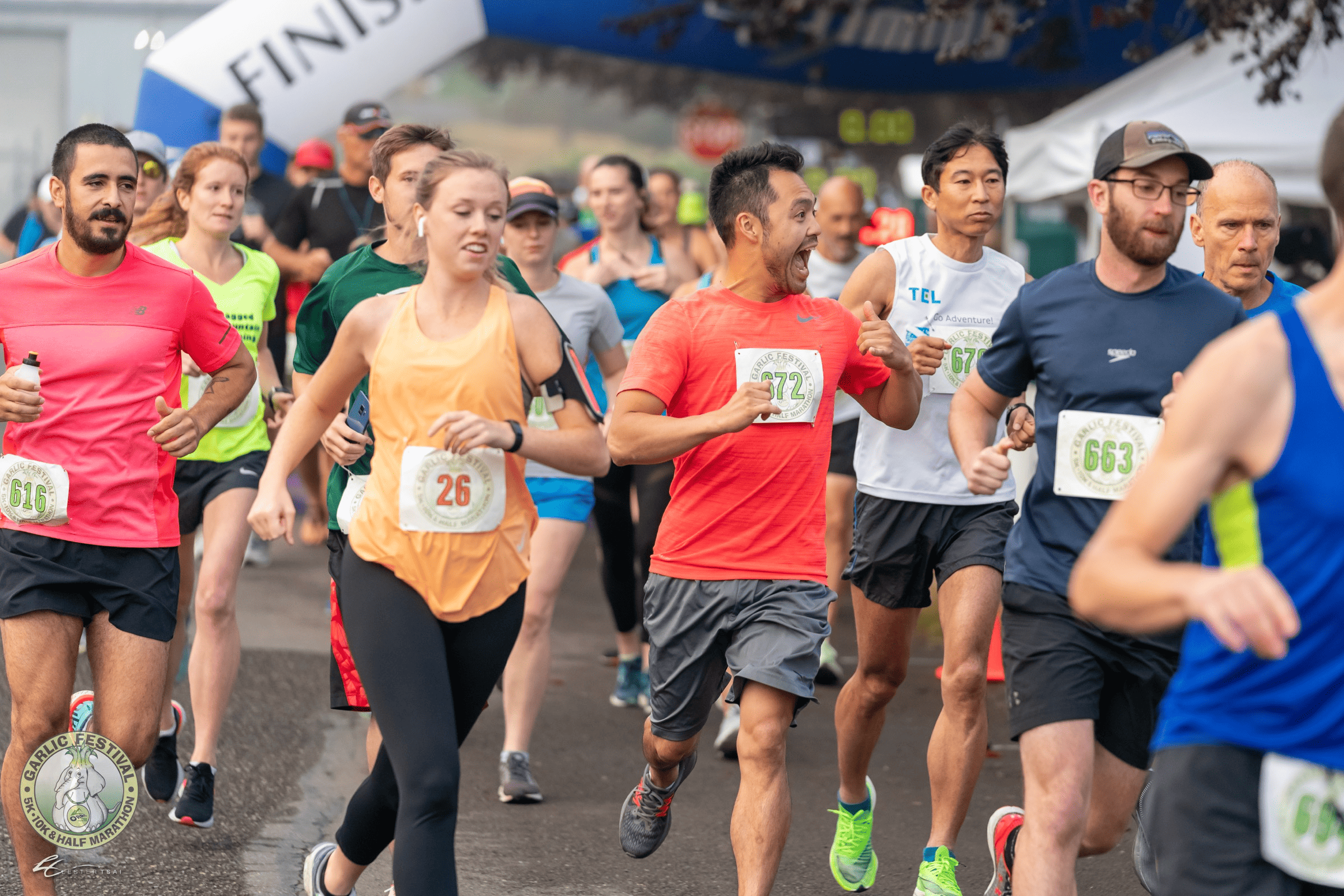 Where: Veronia, OR
Elevation Loss: 967 feet
When: April 16, 2023
The ORCC Veronia Half Marathon runs its course along a rails-to-trails tree-lined paved and gravel trail through Oregon's picturesque woodlands. While the back half of the race is relatively flat (only 50 feet of elevation loss), from mile 1 to mile 7, you'll experience an entire 1,000 foot drop. A great, fast west coast half marathon! Registration will open in January 2023.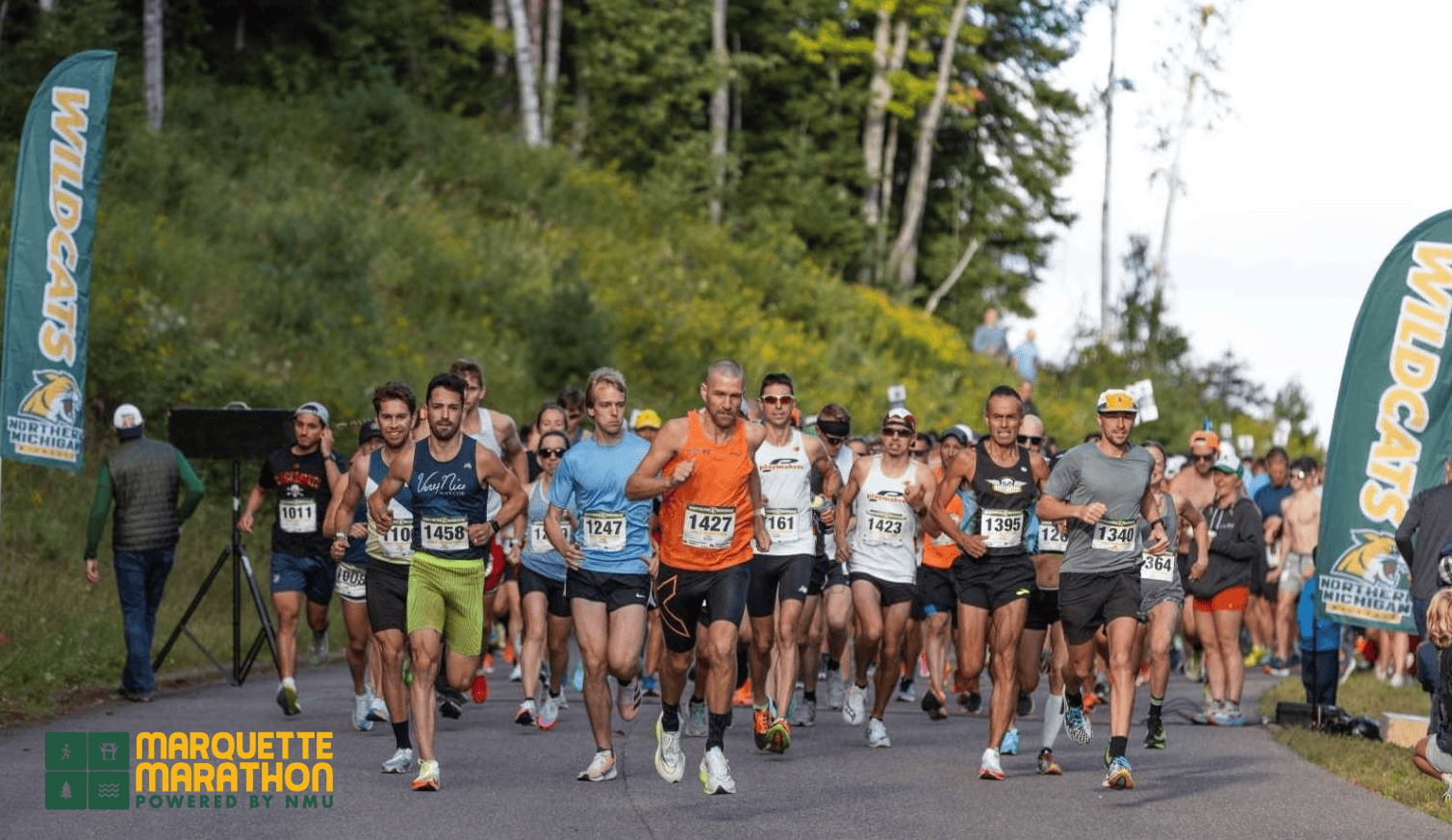 Where: Marquette, MI
Elevation Loss: 723 feet
When: September 2, 2023
Wide paved pathways and park roads alongside wooded forests cooled by the breezes of Lake Superior shape the landscape of the Marquette Marathon. The course follows the Iron Ore Heritage Trail, a 47-mile-long trail hugging the Marquette Iron Range.
If you're looking for a race attraction beyond your finishing time, the race expo is held in the Superior Dome, "the world's largest wooden dome" that also serves as the stadium for Northern Michigan University.
Where: Quebec, CA
Elevation Loss: 721 feet
When: September 30, 2023
A bonus: the only half marathon outside of the United States to make our list!
The race has been described by some runners as "so downhill, it's basically cheating." It's also been affectionately referred to as "the knee destroyer." It's a unique point-to-point course surrounded by nature with spectacular portions of the race run through lush greens, over narrow bridges, and surrounded by pristine reflective ponds.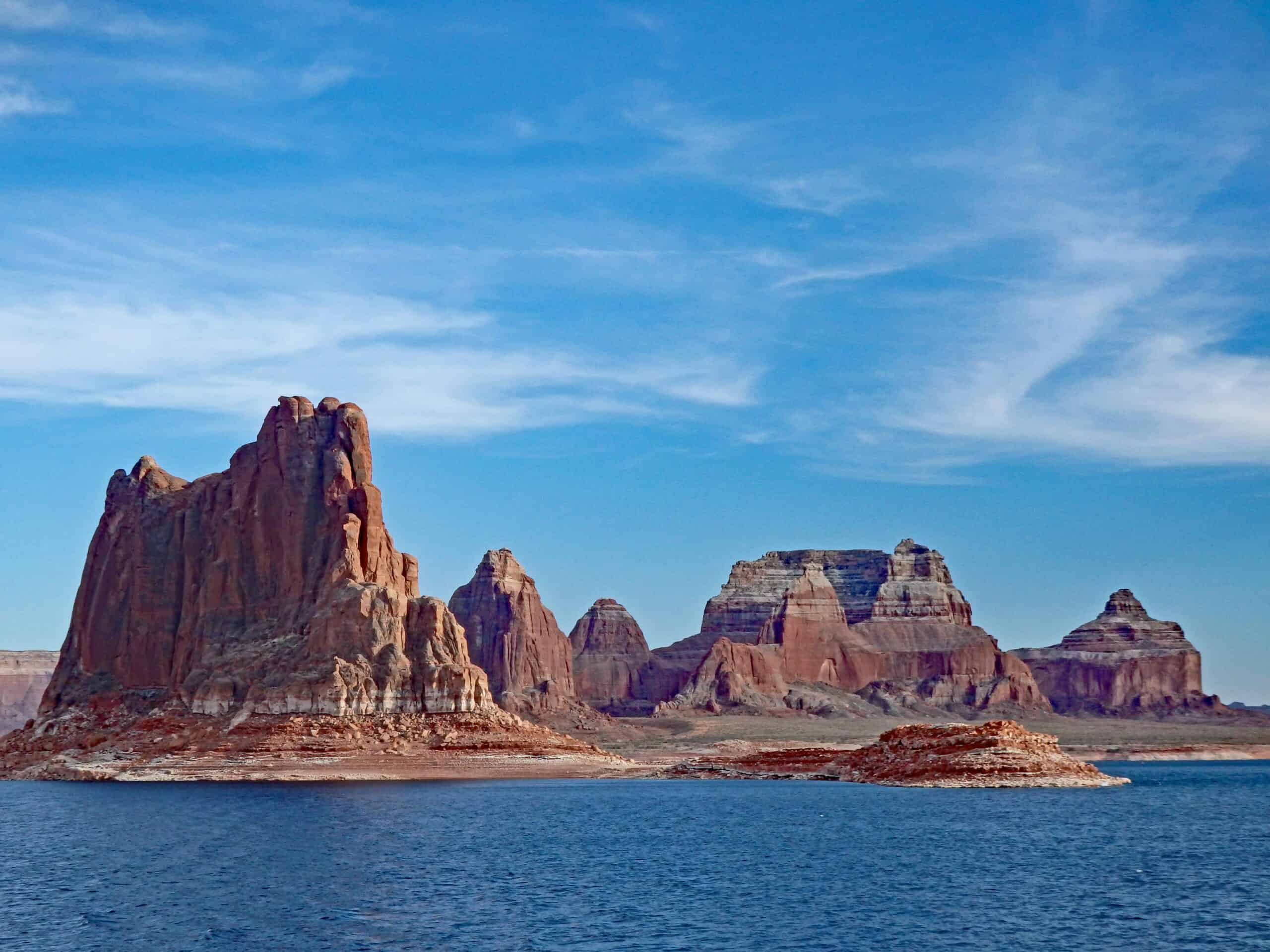 Where: Page, AZ
Elevation Loss: 633 feet
When: October 14, 2023
Runners who love desert and lake views that extend for miles will love the Lake Powell Half Marathon, which leads runners on a point-to-point course from Page, Arizona to the marina at the Arizona-Utah border.
The steady downhill of the course is not so severe to strain your quads, but it still offers enough of a decline to help race to your personal best. Lake Powell is part of the Vacation Races series, which takes runners on half marathons near the most popular and beautiful national parks in the United States.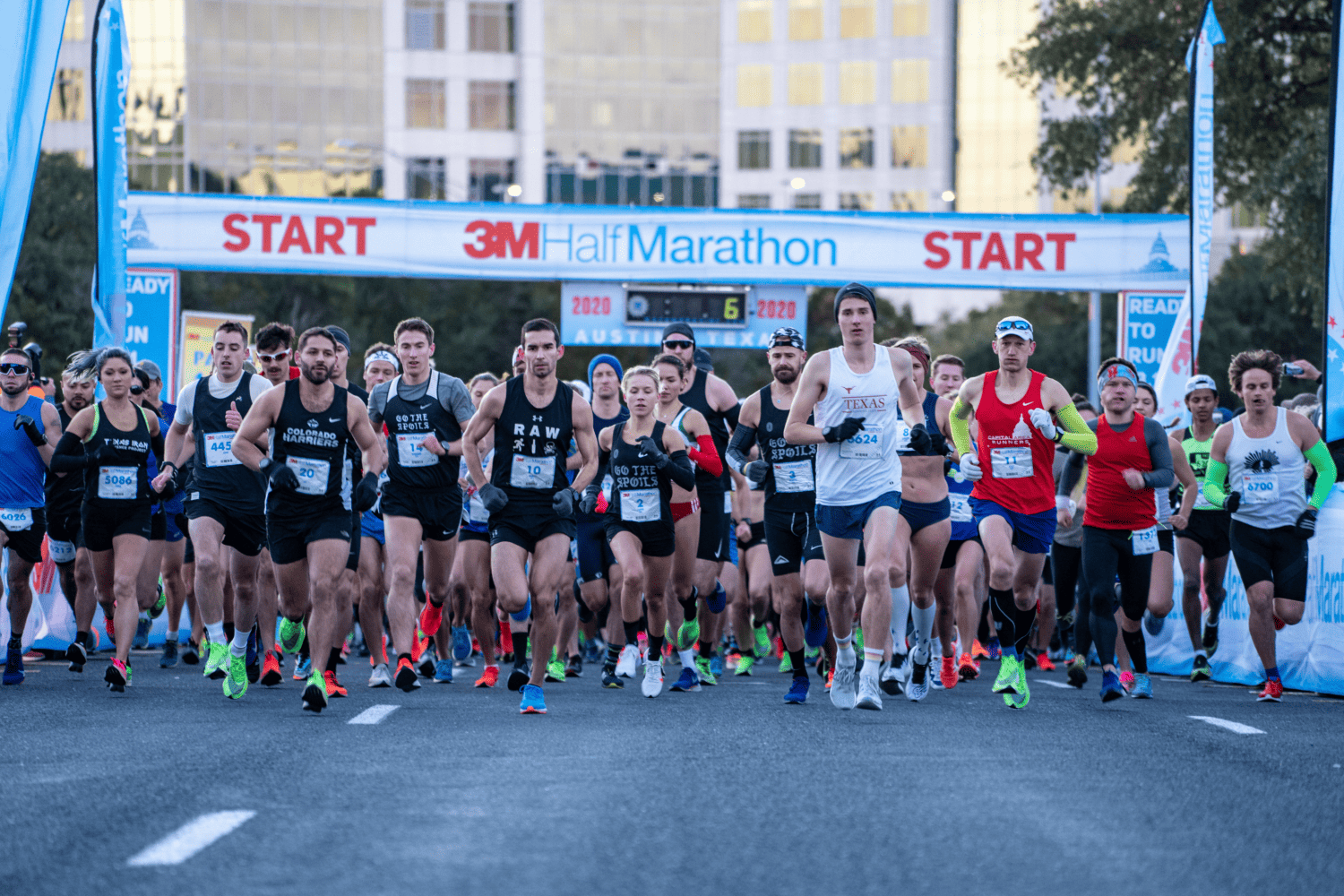 Where: Austin, TX
Elevation Loss: 325 feet
When: January 22, 2023
No matter what time of year you run in Texas, it will be warm, but January is still a relatively safe bet. In Austin, January temps reach the low 60s at the warmest.
The 3M Half Marathon brings together 7,000 racers down the city streets toward the finish line at the Texas State Capitol. From mile 8 to mile 10, there's a slight incline, but the course is all downhill otherwise. The value of a half marathon in Austin—as compared with another in a mountainous region like Utah or Colorado— race both starts and ends at an elevation closer to sea level: which, if you're not training at altitude, is very important.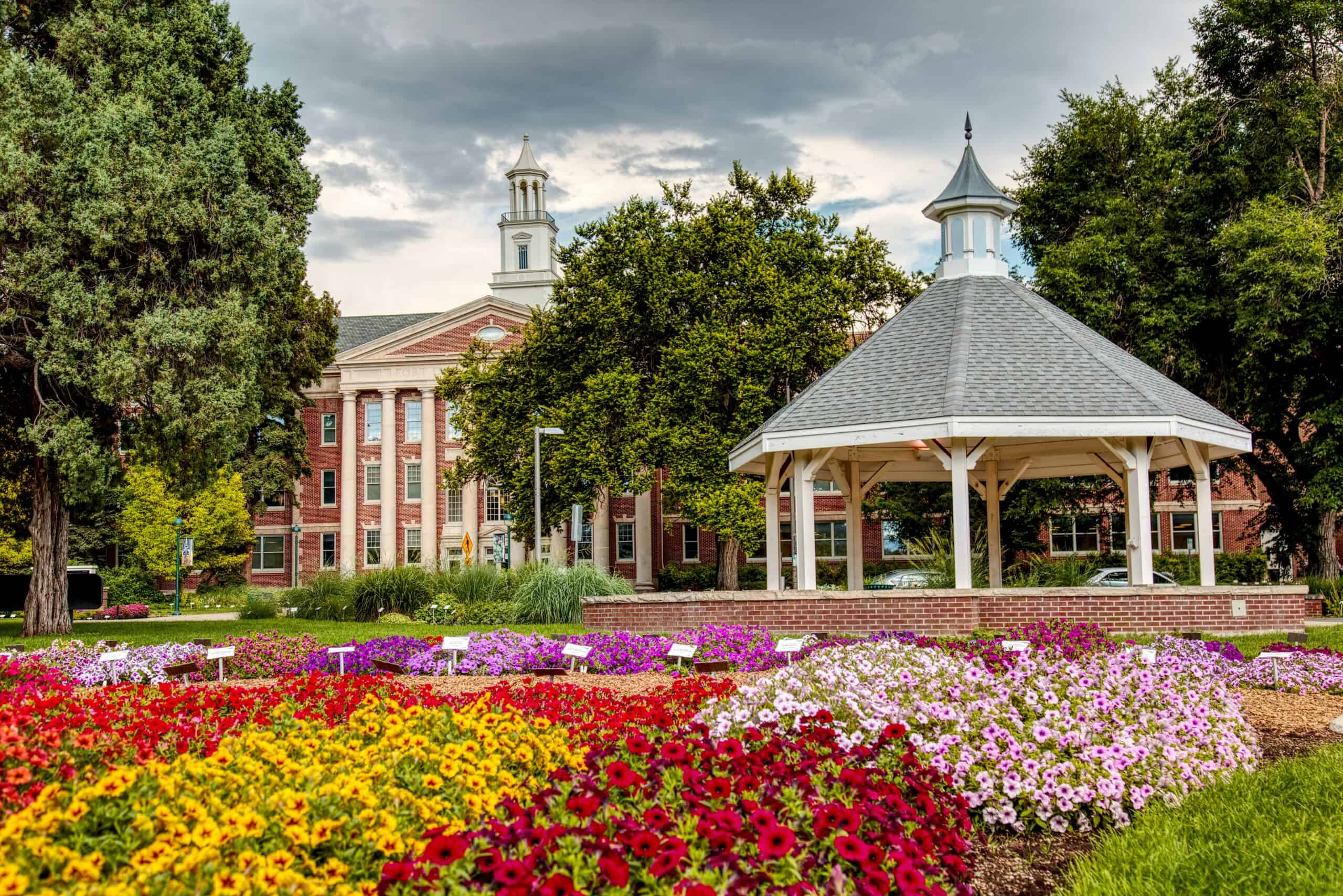 Where: Fort Collins, CO
Elevation Loss: 311 feet
When: May 7, 2023
The Colorado Half Marathon has a long, fast, and almost entirely downhill course, winding through the foothills of Colorado's Rocky Mountains to the city of Fort Collins. The route is fast and scenic as runners descend through the Northern Front Range over 13.1 miles.
​​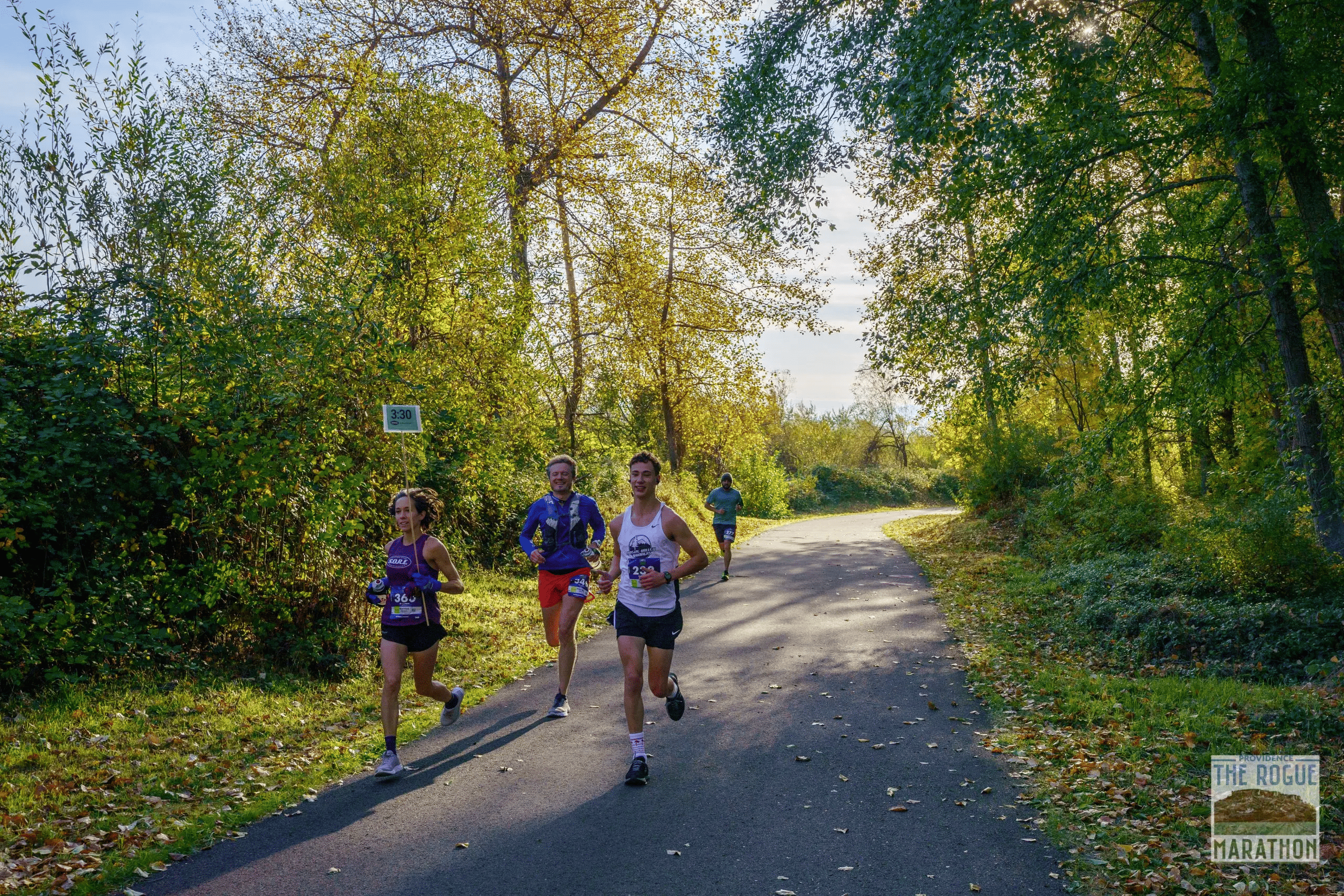 Where: Medford, OR
Elevation Loss: 300 feet
When: October 15, 2023
Runners will spend nearly all their time during the race on the pathway known as the Bear Creek Greenway in Oregon's Rogue River Valley. The Rogue River is a 215-mile river from the Cascade Mountains to the Pacific Ocean known for its salmon runs, whitewater rafting, and rugged scenery. The race begins at 1,500 feet and drops 300 feet gradually over the 13.1 miles.
Running Fast Half Marathons
While you'll be pleased at the end of your race when you shave between 1 and 10 minutes off your previous best, running downhill requires training. Descents require runners to pay attention to a forward lean in their running form as well as put pressure on the knee and quad to stabilize. Before considering running one of these fast half marathons, ask a running coach or your doctor how to best prepare.
–
This content was produced in partnership with Brooksee, the producer of the REVEL Race Series.