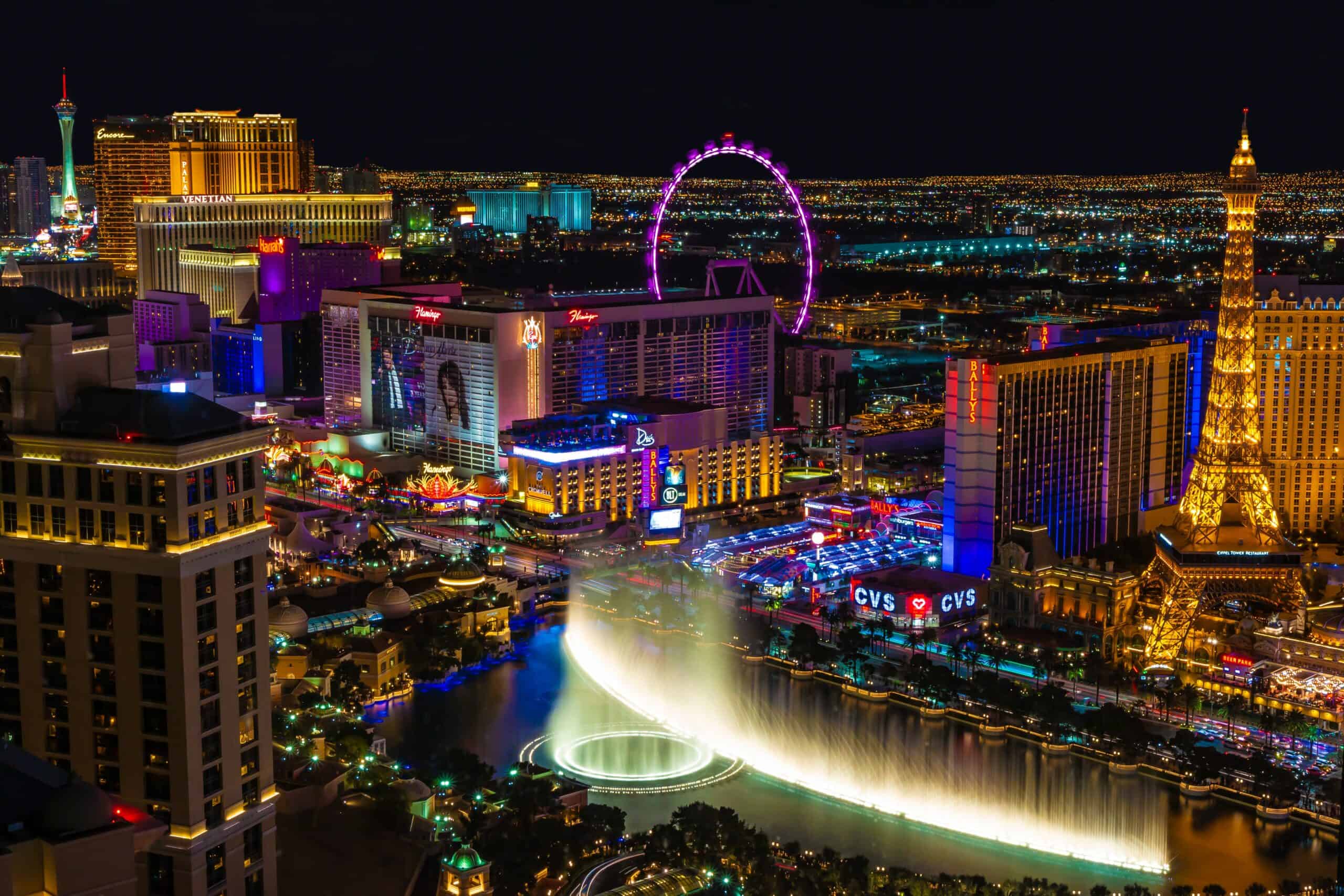 A Look Inside Rock 'n' Roll Las Vegas
When building your 2023 race calendar, millions of runners every year come to the Half Marathon Guide every year with a set of race selection criteria. The three most frequently noted criteria are: proximity to the runner's home, which races have the best scenery, and which races are the most fun. We review over 2,000 half marathons per year. Conclusively, we find the Rock 'n' Roll Running Series Las Vegas Half Marathon to be the upper most echelon of most fun half marathons in America. Here's a few of our reasons why.
Rock 'n' Roll Las Vegas Details
When: Sunday, February 26, 2023
Runners: 35,000
Race Website: Rock 'n' Roll
Registration Fee: $154+
Part I: Las Vegas
Las Vegas is an iconic part of American history. Don't believe us? Watch Casino and Ocean's Eleven and let us know how you feel afterwards. Between shot-gun wedding chapels, craps tables and slot machines in casinos and world-class entertainment, Las Vegas grew from a patch of desert three hours outside of Los Angeles to being the Entertainment Capital of the World.
The city has been architected since its boom in the 1960 to be an epicenter of peak unmatchable entertainment experiences. Most half marathons in Las Vegas frequently chart their course just outside the city or on the perimeter against a desert landscape where the Rock 'n' Roll Las Vegas refuses to accept the outskirts as its race destination.
The race shuts down Las Vegas Boulevard, which houses "The Strip", that's home to the largest casinos, hotels, and neon signs, and gives way to the runners.
Part II: The Size
The half and full marathons that are often touted as being the best "energy" are often correlated with the largest number of runners which, in turns, yield the largest crowds. To give you one such example, the New York City Marathon hosts 50,000 runners and an estimated 3,000,000 spectators.
The Half Marathon hosts 35,000 participants – which promotes that electric energy that yields euphoric excitement that sustains runners into the later miles!
Part III: The Entertainment
The Rock 'n' Roll Running Series is well-known for their musical performances during and after races. While some races reward participants with a race medal and a beer, your ticket to this premium event also includes performances from Vegas-style entertainment at the Saturday night Rock 'n' Roll Las Vegas Fan Fest at the Downtown Las Vegas Events Center. The Rock 'n' Roll Las Vegas team is dropping their official Saturday night line-up soon, and you may recognize a few of these famous acts!
Part IV: The Uniqueness
If you run enough, races end up blending together. There's a start, a finish, and 13.1 miles in between. You'll also likely see a tree or two and maybe a table with cups of Gatorade. It's hard to find any other half marathon in America that has as many unique qualities and experiences as Las Vegas half marathon.
There's a Health & Fitness Expo Presented by Resorts World Las Vegas for three days before, a Saturday 5K that finishes under the World's Largest Slot Machine, exclusive offers for runners to redeem in Las Vegas, your face on a 100,000 square-foot LED screen, and a finish line next to the Mirage Volcano.
After COVID kept runners bound to their homes, this race weekend already made our list of Half Marathons Worth Traveling For and was worth featuring for their upcoming race.
Registration: Race Website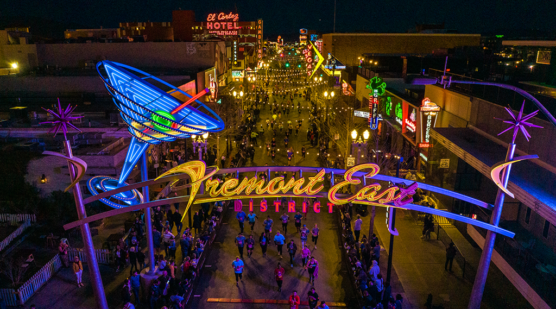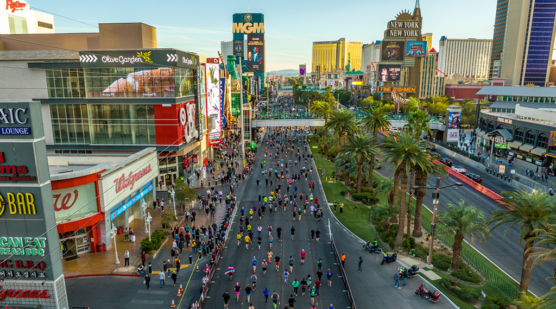 When is the Rock 'n' Roll Las Vegas Half Marathon?
February 26, 2023 in Las Vegas, NV.
How many people run Rock 'n' Roll Las Vegas?
Over 35,000 runners participate annually.
What are the other events in the Rock 'n' Roll Series?
Arizona, Clearwater, Madrid, Nashville, San Antonio, San Diego, Salt Lake City, San Jose, Wahington DC, Oaxaca, Medillin, Cancun, Mexico City, Liverpool, Manila, Seattle, Virginia Beach, Washington, New Orleans, Savannah and Atlantic City.