Running makes the world smaller.
It's quite easy to lose touch with the experience of a new city when viewed from the back seat of a taxi. You miss the cracks in the sidewalks, the polite banter of the corner store owners, and the smells wafting from the foreign kitchens. For this is why we run. The joyful intimacy of getting to truly know the country.
Welcome to Rogue Expedition's Run Nica trip this January.
Running in Nicaragua
Nicaragua is smack in the middle of Central America, nestled between Honduras and the growingly popular Costa Rica.
Globally, Nicaragua is known for it's stunning landscapes, rich culture, and warm hospitality. Within the past few years, Nicaragua has emerged as a popular destination for runners with a passion for trail running and adventure.
Marathons and Other Nicaragua Races
Nicaragua's most well-known running race is the Ultra Fuego Y Agua, an ultra marathon with distances of 25K, 50K, and 100K on Isla de Ometepe, the largest lake in Central America.
Trail Runner Magazine described the ultra as "Pacing cows and dodging projectile coconuts in Nicaragua's Fuego y Agua races offers a trail-running experience like none other."
But, outside of Ultra Fuego Y Agua, there are not many running events in Nicaragua. While it's southern neighbor Costa Rica has exploded with popularity with regards to trail running events, Nicaragua remains the hidden gem of biodiversity in adventure travel circles.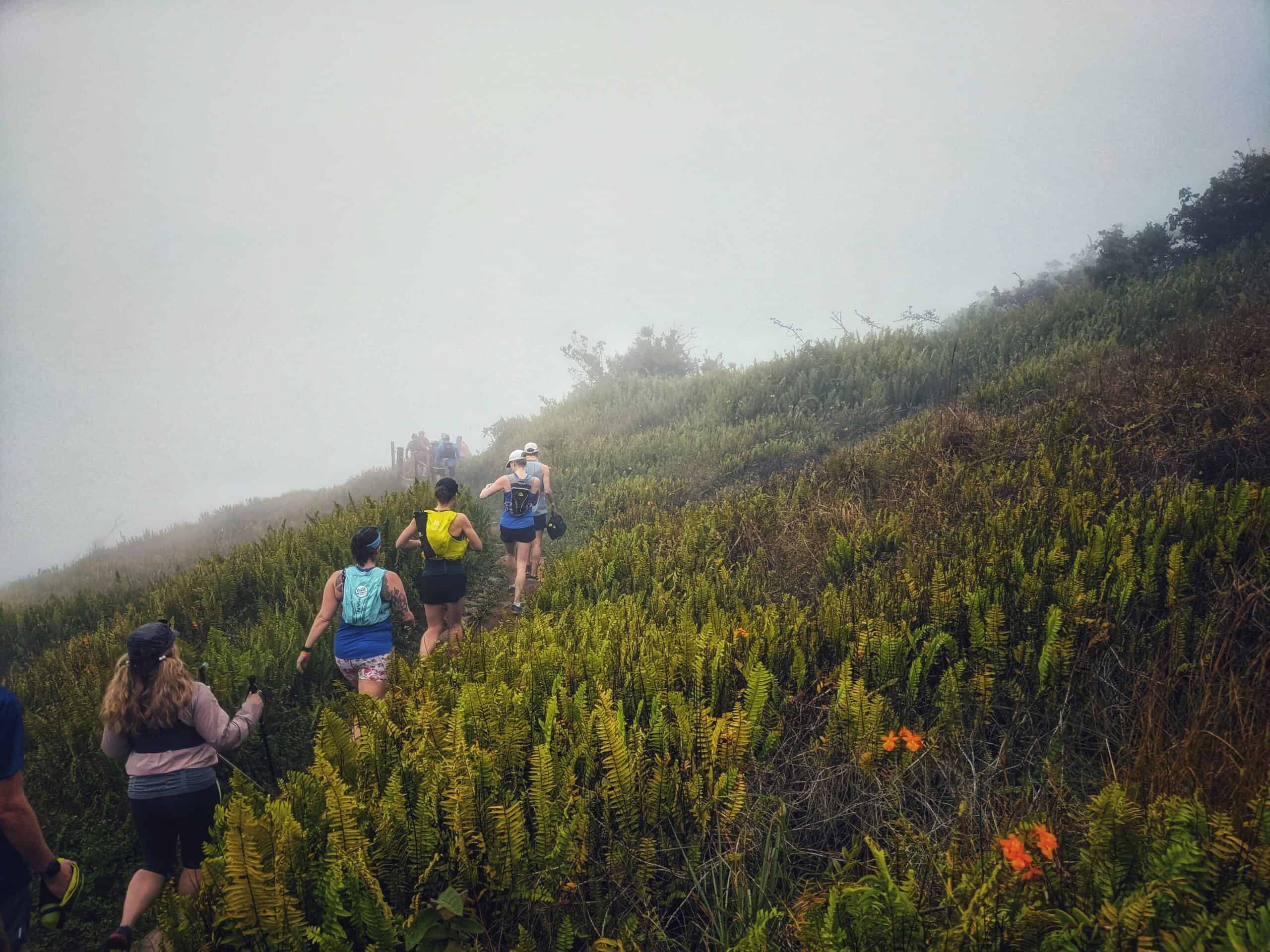 Running in Nicaragua
Running isn't popular amongst local Nicaraguans, especially on trails.
However, Nicaragua is a hot bed of diverse terrains that will have you running white sand beaches, alongside oxcarts on dirt roads, and climbing up the sides of volcanoes. Here's a few of the reasons Nicaragua stands out as a world class running destination:
Scenic Biodiversity
Nicaragua is home to diverse ecosystems encompass tropical rainforests like the Indio Maíz Biological Reserve and Bosawás Biosphere Reserve, pristine beaches like the Playa del Flor (renowned for its sea turtle nesting), and volcanoes like Telica and Cerro Negro.
Runners can explore lush jungles teeming with exotic wildlife like howler monkeys and toucans, while traversing scenic trails.
The country's varied terrain offers options for runners of all levels, from beachfront jogs to challenging mountain routes.
Perfect Climate
Nicaragua enjoys a tropical climate. As January and February bring the shortest days and the coldest weather in the United States, you'll be basking in warm temperatures and plenty of sunshine.
Lake Nicaragua
Lake Nicaragua is the largest lake in Central America. It's the 19th largest lake in the world. Surrounding Lake Nicaragua are the picturesque towns of Granada and Ometepe Island.
Granada is renowned for its well-preserved Spanish colonial architecture, featuring colorful, centuries-old buildings, churches, and cobblestone streets.
Ometepe Island is famous for its pair of twin volcanoes, Concepción and Maderas. Concepción is an active volcano, while Maderas is dormant.
Affordable Travel
Nicaragua is a budget-friendly destination. The affordability makes even the most popular, scenic and culturally rich locations for running accessible.
Unique Wildlife Encounters
While running in Nicaragua, keep an eye out for the country's diverse wildlife.
Nicaragua is home to howler monkeys, exotic birds, and even sea turtles nesting on its Pacific coast. Running here is a unique opportunity to connect with nature and encounter these magnificent creatures.
The World's Greatest Coffee
Central and South America are the world's greatest producers of coffee. Nicaragua is one of the ten largest producers of Arabica coffee in the world.
Blue Zones
Not too far away from Nicaragua sits Nicoya, Costa Rica – identified as a "Blue Zone" in Dan Buettner's Netflix Series. A Blue Zone is a region in which the average age of the residents surpasses the rest of the world. You'll find centenarians in this region. Between their social behaviors, diet, and activity level, you'll have first-hand access to the secrets to longevity.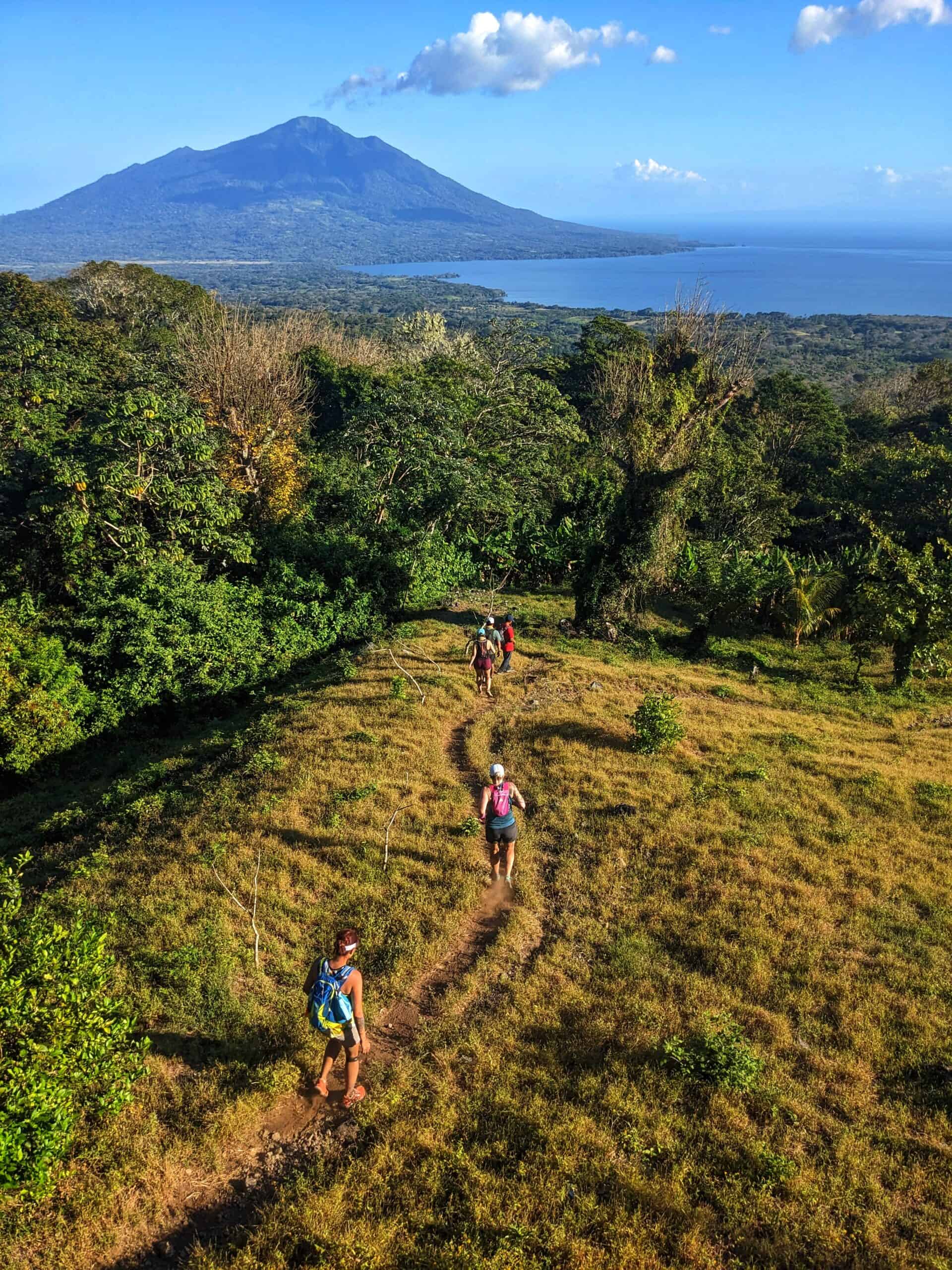 Rogue Expedition's Run Nica
For the last 10 years, Rogue Expeditions has been leading running tours around the world.
As a reader of Half Marathon Guide, you can get $100 the 2024 Nica Trip using code 2024NICA.
The Trip Itinerary
The trip takes place over 9 days between January 28 and February 4, 2024 and begins in the cool, mountainous highlands of Matagalpa, the most popular region for coffee cultivation in the country. Its cool, mountainous terrain and volcanic soil provide ideal conditions for growing high-quality arabica coffee beans. Coffee plantations in Matagalpa produce some of Nicaragua's finest coffee, making it a paradise for coffee enthusiasts.
Runners visit the lush, green cloud forests from a stunning private farm.
Following that, a short stay at a historical hotel in the cultural capital of the country, Granada. From here, runner's get to ascend Mombacho, a forest-cloaked volcano.
Then, to fit in the final world-renown destination – travelers make their way to lakefront cabins on Isla de Ometepe for the main event. This is a hike to the summit of Concepcion, an active volcano that dominates the surrounding landscape.
The retreat itinerary is finished at an eco-treetop resort on the Emerald Coast, a few final miles and a sunset catamaran cruise that you'll never forget.
Why Join?
Two feet and a good attitude. Kind of. Rogue Expedition trips are designed for every level of runner.