As you roll past the final mile marker you realize, "I've just got .1 miles to go! I can do that in my sleep!" You're looking forward to the immediate gratification of stopping, eating a banana, and having a pleasant volunteer adorn your neck with a hulking piece of medal. Depending on what race you've just finished, you may also probably be swept up into a Finisher Party where you'll find you can count on free beer, food, and local experiences. Sometimes, the experience at the end of the race makes the pain experienced during the race all worth it. So, how do you find the races with the best swag and post-race experience?
There are some races in the United States that pride themselves on their post-race experience and swag. You'll find races like the Route 66 Marathon in Oklahoma City identify themselves as the "Biggest Block Party in Oklahoma." Or the Rock 'n' Roll Las Vegas experience which, in 2023, had performances from the Blue Man Group and experiences with Slotzilla, the world's largest slot machine.
If you're the type of runner who is willing to travel for a destination race and this year is your year to stock up on swag, we've done the work of finding the races with the best swag.
Not seeing your favorite race swag on here? Email us at info@halfmarathons.net.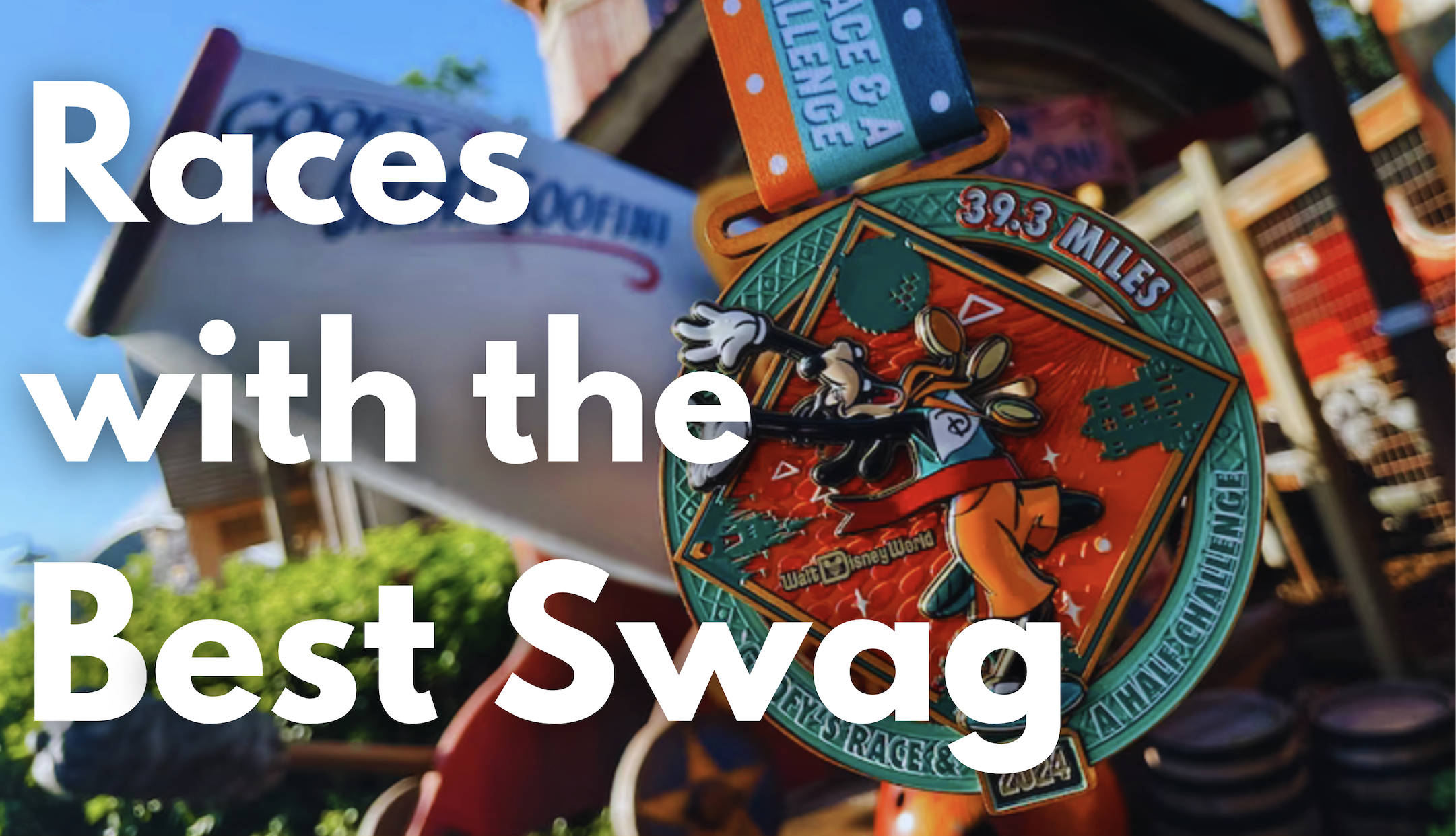 What makes them races with the best swag?
What we boiled down to being most important for our criteria on race swag:
Unique To The Race: Does the swag tell a story about the local runners, race history, or course.
Distinct: The design and architecture of the swag as a distinct piece of race history that sets itself apart from other finisher swag.
High-Quality: Do the materials you use go the distance as much as the runners do.
It's easy to invest into a high-quality medal, but if it didn't reflect a unique element of the history of the race or the experience you had running it, then we didn't add it to the list.
Races with the Best Swag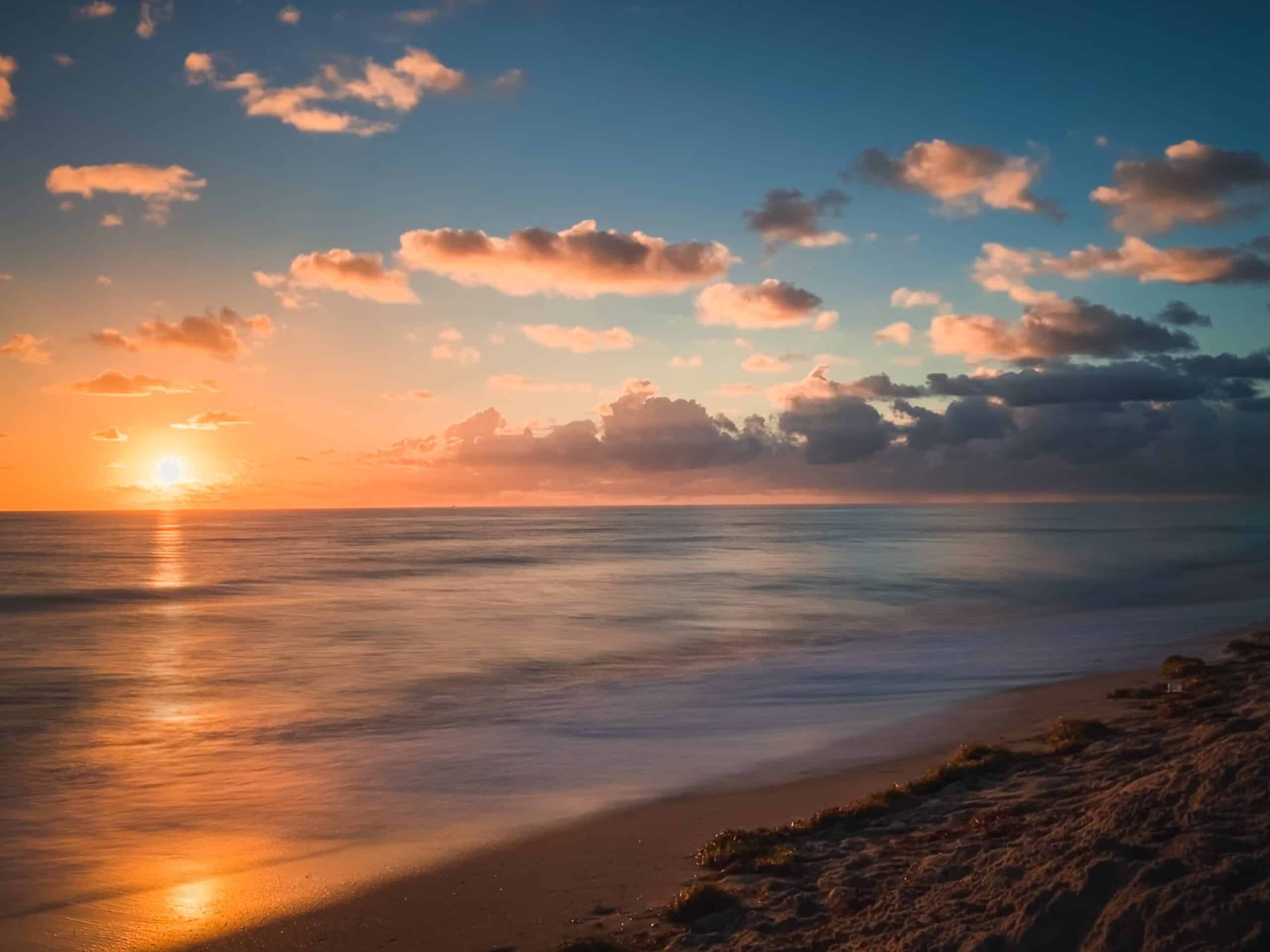 Garden of Life Palm Beaches Marathon in West Palm Beach, FL | December 10, 2023
Nestled along the scenic Florida coastline, the Palm Beaches Half Marathon offers an opulent race experience with swag that goes beyond the expectations of most runners. At the finish line, participants receive hundreds of dollars worth of premium Garden of Life products – from nutritional supplements to wellness essentials. This one hits close to home as Garden of Life's headquarters in West Palm Beach is home to this half.
Walt Disney Marathon in Orlando, FL | January 7, 2024
If you're not a Disney fan, you probably don't need to be running the highly competitive Walt Disney World Marathon. But, if you are a Disney fan, you may already know about the medal assortment you'll get at the finish line. In 2023, there's a different medal for every distance from the 5K to the Dopey Challenge. The Dopey Challenge is the completion of the 5K, 10K, Half Marathon and Marathon within the Walt Disney World marathon week experience.
Austin Marathon in Austin, TX | February 18, 2024
The Austin Marathon is known for the generous breadth of swag included. Finishers have cited blankets, scarves, mugs, t-shirts, beanies, and bags all adorned with the iconic Austin Marathon logo as race swag.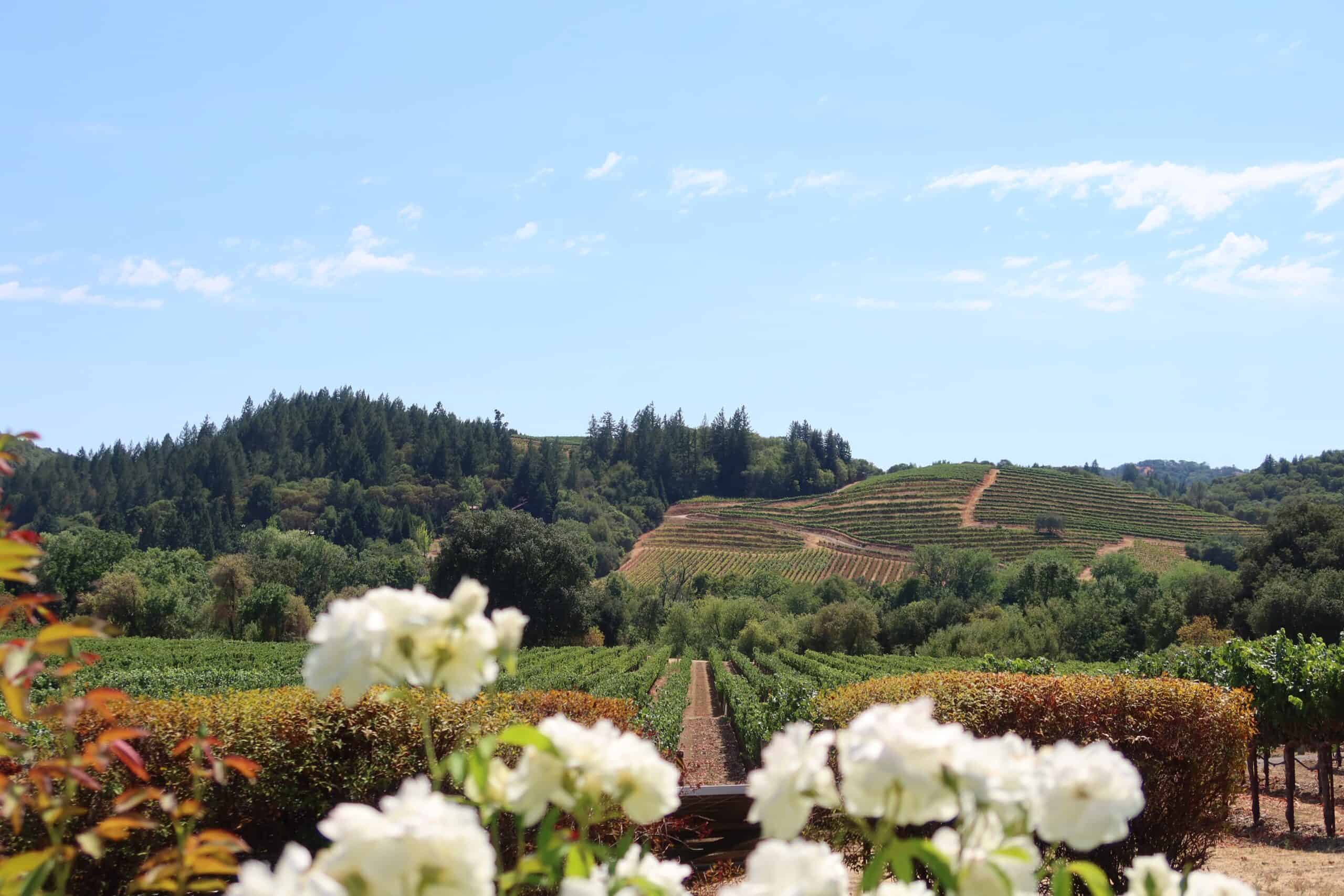 Napa Valley Marathon in Napa County, CA | March 23, 2024
Napa Valley Marathon distinguishes itself with the distribution of high-quality backpacks. The bag, a cherished possession for many, accompanied by a nice shirt, makes this marathon a delightful experience.
Ragnar Trail Colorado in Snowmass, CO | July 14, 2024
Venturing into the realm of versatility, the Ragnar Trail Colorado introduces a credit card-sized steel multi-tool as part of its swag. Practical and compact, this tool featuring a screwdriver, saw, knife, and bottle opener, serves as a tangible token of the challenging and adventurous trail run. It's more than a medal; it's a tool that echoes the rugged spirit of trail running.
Eugene Marathon in Eugene, OR | April 28, 2024
Yet another hometown here, the University of Oregon in Eugene Oregon is the birthplace of Nike. And so, Eugene Marathon takes pride in offering all participants Nike dri-fit shirts. The sleek and comfortable design of the shirt mirrors the city's commitment to a healthy and active lifestyle.
Santa Rosa Marathon in Santa Rosa, CA | August 25, 2024
The Santa Rosa Marathon stands out for its annual tradition of swapping tech shirts for exceptional running jackets and all marathon and half marathon finishers will take home a bottle of wine from Deloach Vineyards.
Coastal Race Productions Big Ass Medal Series in North Carolina | Various Dates
Unless you live in North Carolina, you may not be familiar with Coastal Race Productions Big Ass Medal Series. It's pretty simple. There are four races: Run Oakland Island, Sunset Beach, Holden Beach, and Ocean Isle Beach. Each has a half marathon, 5K, and shorter. If you run one, you get one, obviously. But the real experience comes in with running all four. You get four massive medals, a holder to present all of the, and this year's presentation celebrates the 10 years of running for the Big Ass Medal Series.
Bird-in-Hand Half Marathon in Bird-in-Hand, PA | September 7, 2024
In the heart of Pennsylvania, the Bird in Hand Half Marathon stands out with its unique finisher's medal—a horseshoe from a local farm. This charming, locally inspired memento adds a touch of rustic authenticity to the race.
For those intrigued by unconventional awards, if someone runs the Bird in Hand Half Marathon and Garden Spot Village Half Marathon in the same year, they'll be eligible to win the "Road Apple Award." Which is made from, you guessed it, sanitized, purified, and petrified horse poop.
Le Marathon du Medoc in Bordeaux, France | September 7, 2024
If you haven't heard of Le Marathon du Medoc yet, it's a marathon where there are 23 different red and white wines served along the course, which runs through a network of France's vineyards. Participants are also given foie gras, entrecote steak, pain au chocolat, fruit and oysters along pit stops – instead of the traditional water or Gatorade. After the race, winners are given their weight in even more wine. All finishers are rewarded with a rose, a gym bag and a bottle of vintage Medoc wine.
Wineglass Half Marathon in Corning, NY | October 6, 2024
Finisher medals from the Wineglass Half Marathon are crafted from Corning Glass. These exquisite and unique medals add a touch of upstate New York's history to the race.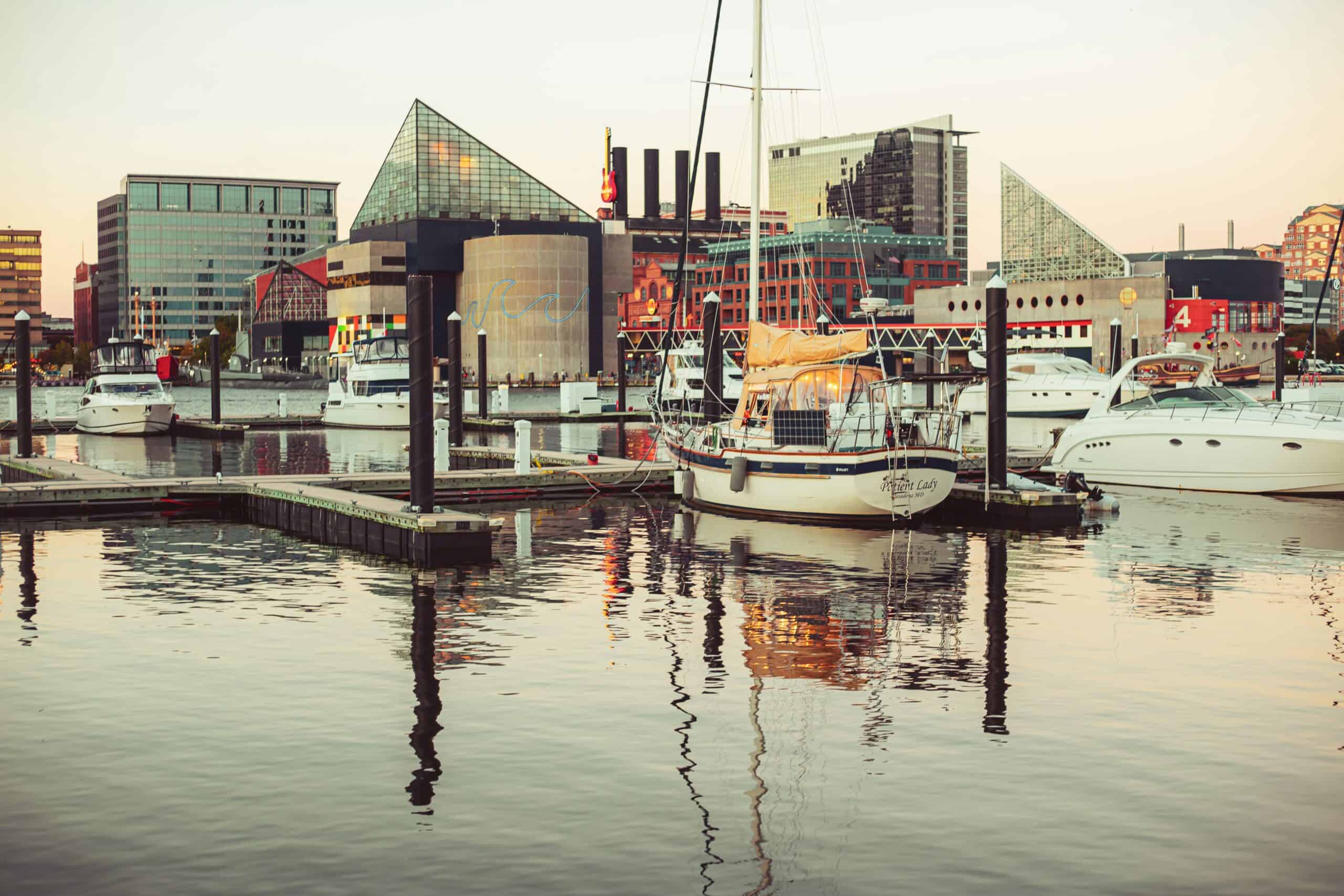 Baltimore Running Festival in Baltimore, MD | October 19, 2024
The Baltimore Running Festival is known for its unique medal that captures the essence of the city. The coveted metal crab not only showcases a different Baltimore scene each year but has become a symbol of bragging rights among runners. Add to that the allure of the Baltimore headquartered Under Armour race shirts making this festival a perennial choice for those who appreciate both aesthetics and performance.
Route 66 Marathon in Oklahoma City, OK | November 20, 2024
The Tulsa Route 66 Marathon rewarded finishers from 2022 with a full zip jacket. While there are other jackets on this list, the Route 66 Marathon's jacket is moisture-wicking, SPF 50+ sun protection, and is one of the highest quality technical finisher's jackets you'll find at a finish line. Plus, the race experience is a party and a half deemed – Oklahoma's Biggest Block Party.