Are you tired of repeatedly running the same routes and local races your town has to offer? Do you daydream about travel and adventure? We've got the solution for you- destination races.
What are destination races?
It's a running experience that involves traveling to a different city, state, or country to compete in a race.
If you love exploring beautiful places as much as you love running, destination races are excellent option for you! Here's why:
Destination races are great motivation to stick to a training plan.
They allow you to travel to new places while also accomplishing your racing goals.
They help you explore new terrains and running routes.
They allow you to broaden your running community and befriend fellow runners from around the world.
If that's not enough to convince you to sign up for a destination race, these amazing running events around the world definitely will! Here are the best races on every continent.
If you need a training plan for your destination race built by some of the world's best Olympic runners, try Runna. You'll get 2-weeks free with code HALFMARATHON.
Destination Races in North America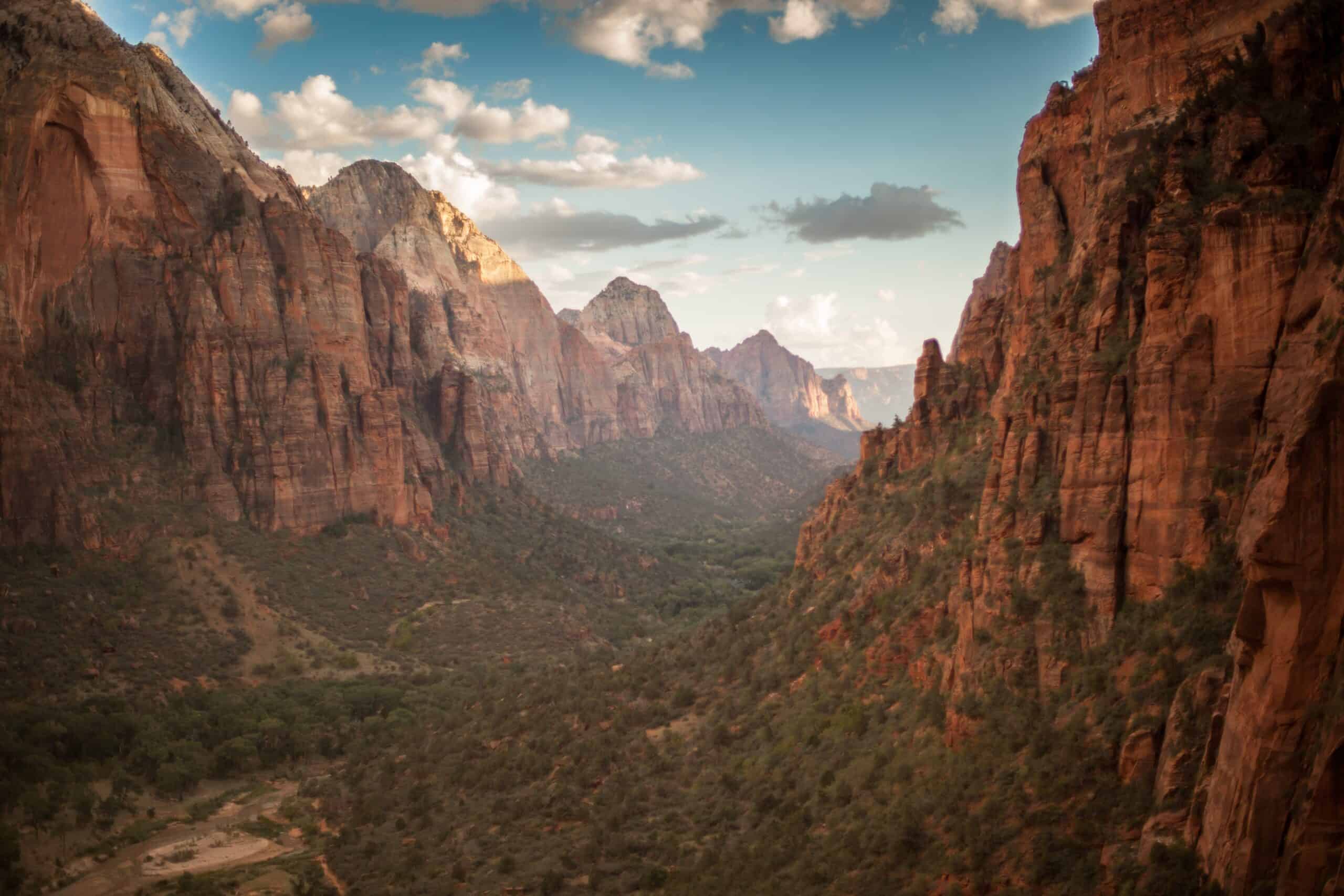 This highly-rated destination half marathon showcases some of Utah's most awe-inspiring scenery while taking you along an uphill road that follows the Virgin River. This course's finish line is near the entrance of Zion National Park. So, if you're not too tired after the race, you can explore the park's iconic red rock cliffs and canyons.
Race options: Half Marathon
March 2nd, 2024|Read more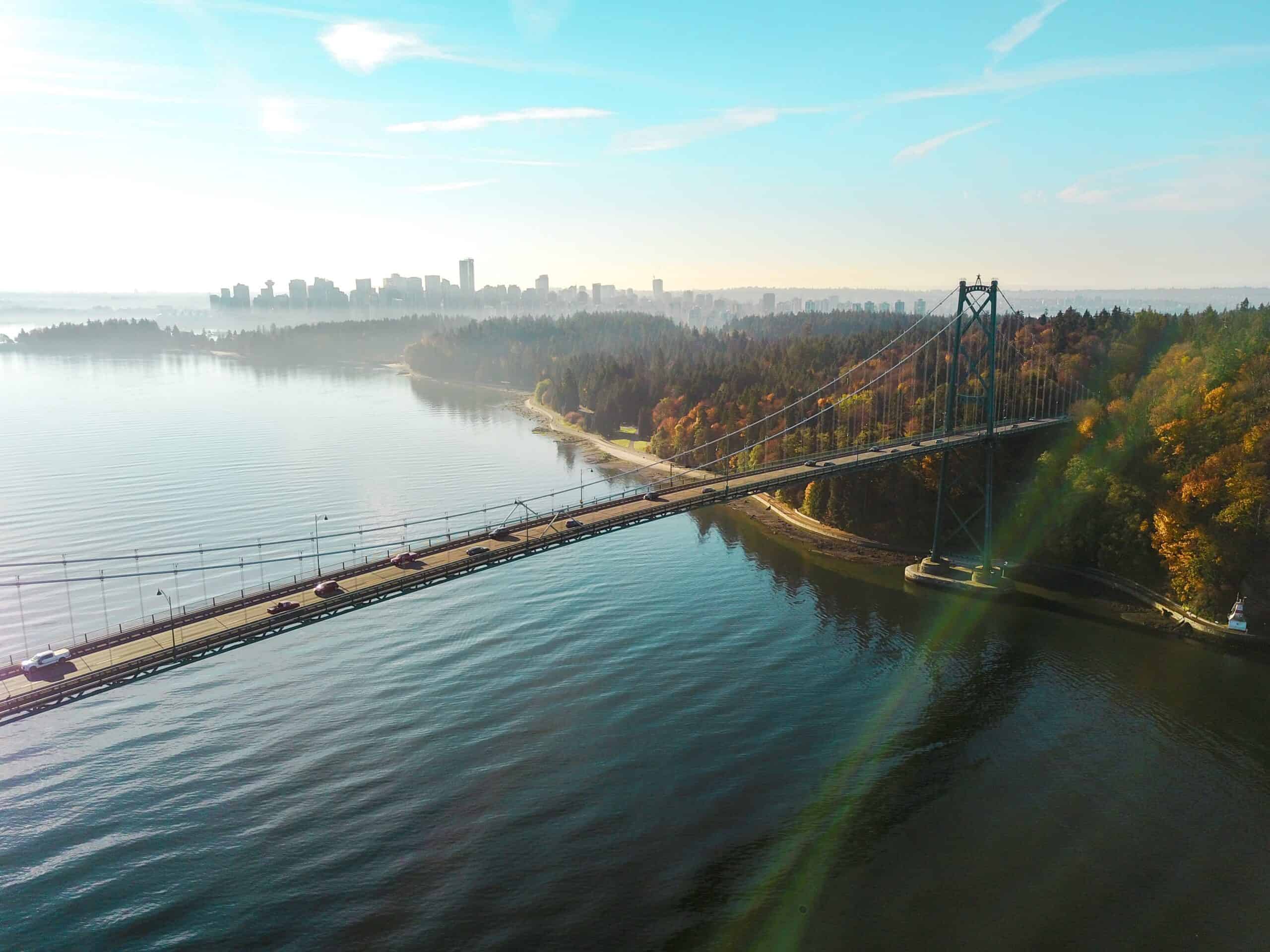 This is Canada's top destination race. It's easy to see why. The half marathon is a downhill urban run that takes runners through Vancouver's most charming neighborhoods and historical landmarks. The full marathon follows a different course along the city's shoreline, but both routes make for exceptional race views!
Race options: Full marathon, half marathon, 8k race, and 2.5k kids run
May 5th, 2024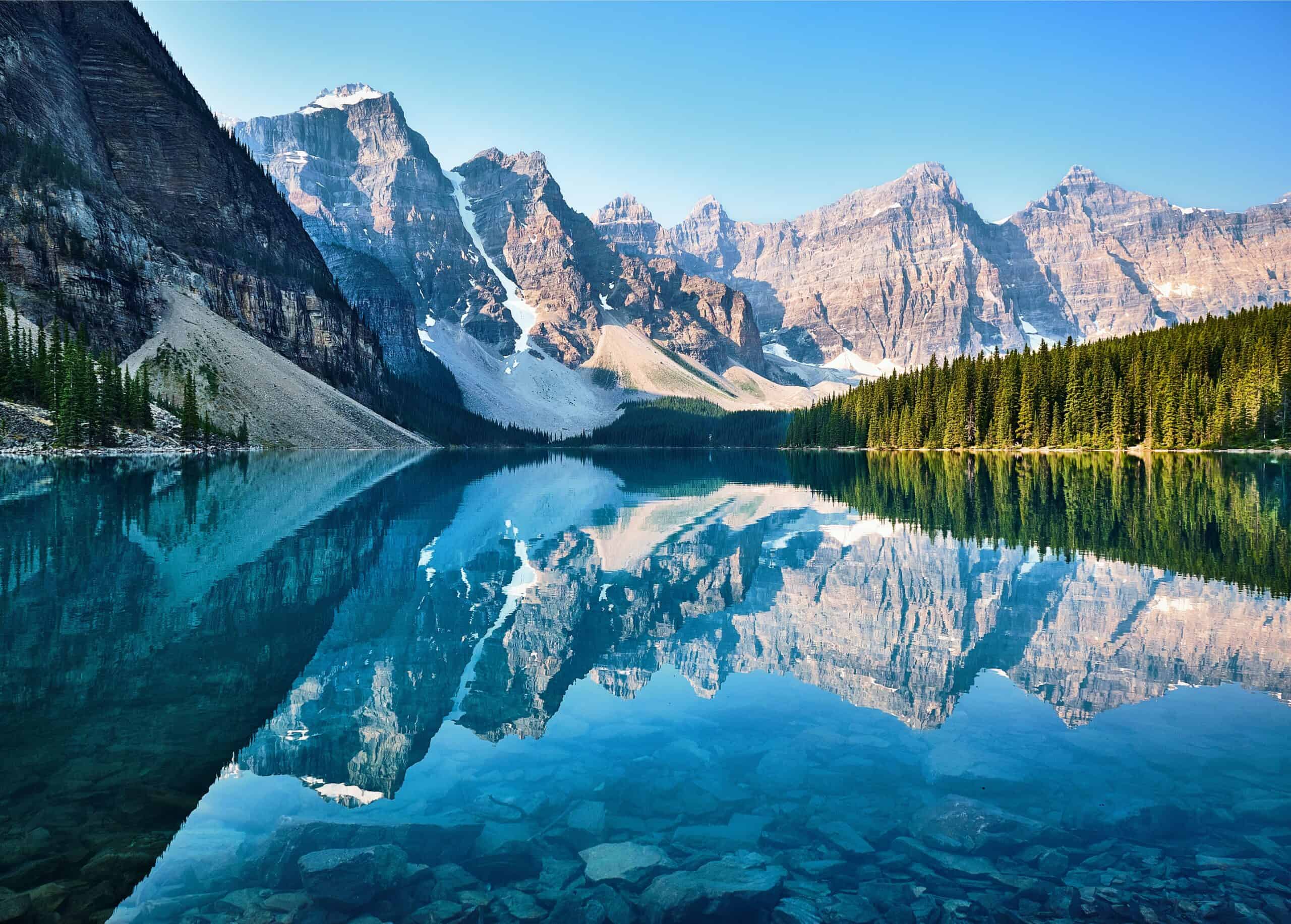 Banff National Park is probably already on your bucket list. So, why not check it off while also getting in a life-changing run? After taking in all the scenery along the rolling course through the Rocky Mountains, a refreshing dip in the iconic Lake Moraine is well-deserved.
Race options: Full marathon, half marathon, and 10k race
June 16th, 2024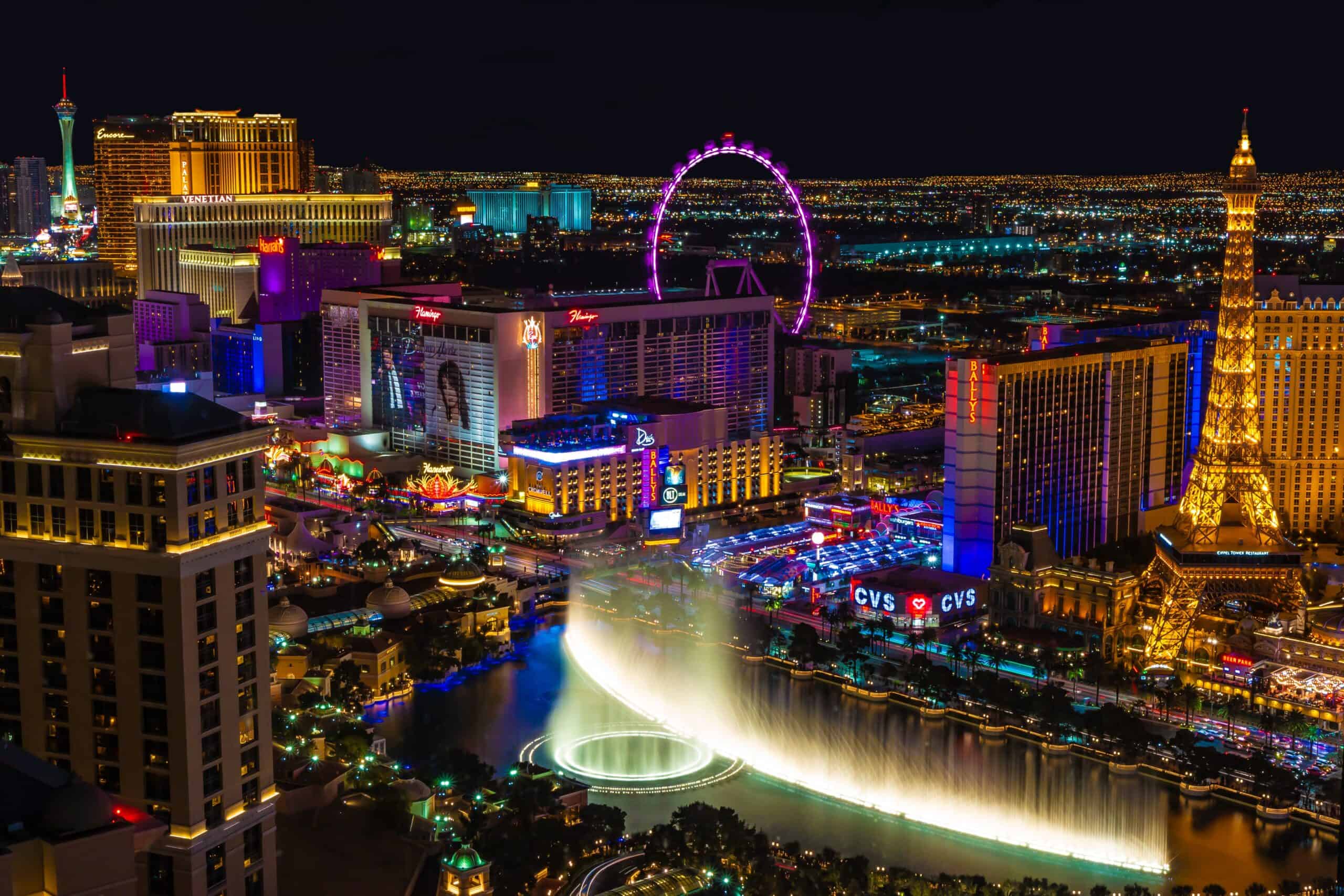 If you're looking for a race full of energy, you've gotta sign up for this one! Less like a half marathon and more like a running party. You'll be so entertained by the bright lights of the strip and the lively entertainment that you might even forget you're running 13.1 miles. After the race, celebrate your victory with free entry into some of the hottest nightclubs in Sin City.
Race options: Half marathon, 10k race, and 5k race
February 24th, 2024|Read more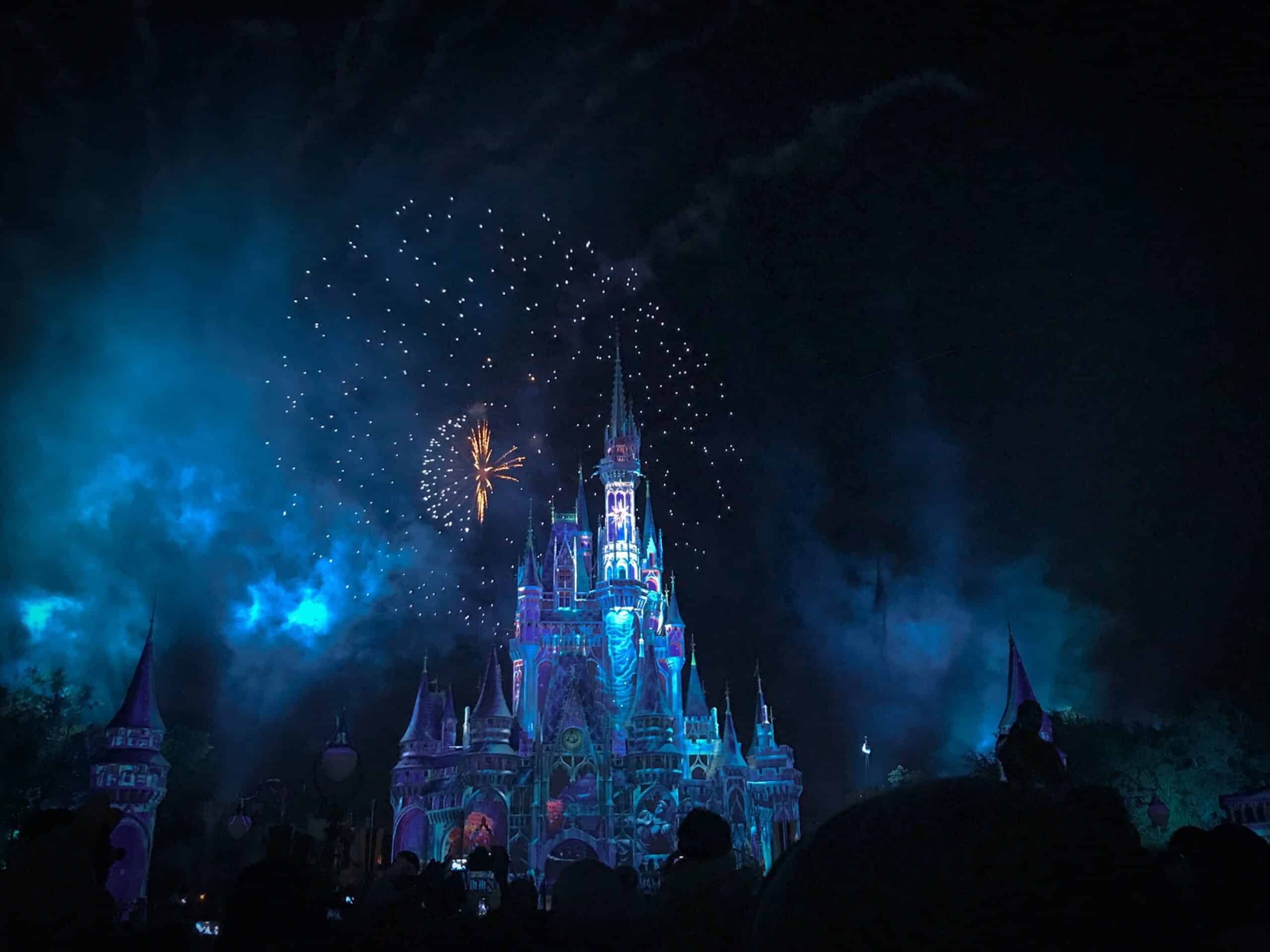 What's better than a trip to the happiest place on Earth? A run at the happiest place on Earth! Your whole family will love a trip to Disney for this magical destination half marathon. This race sells out quickly every year and is already sold out for 2024, so be on the lookout for 2025 tickets soon!
Race options: Full marathon, half marathon, 10k race, and 5k race
January 6th, 2024|Read more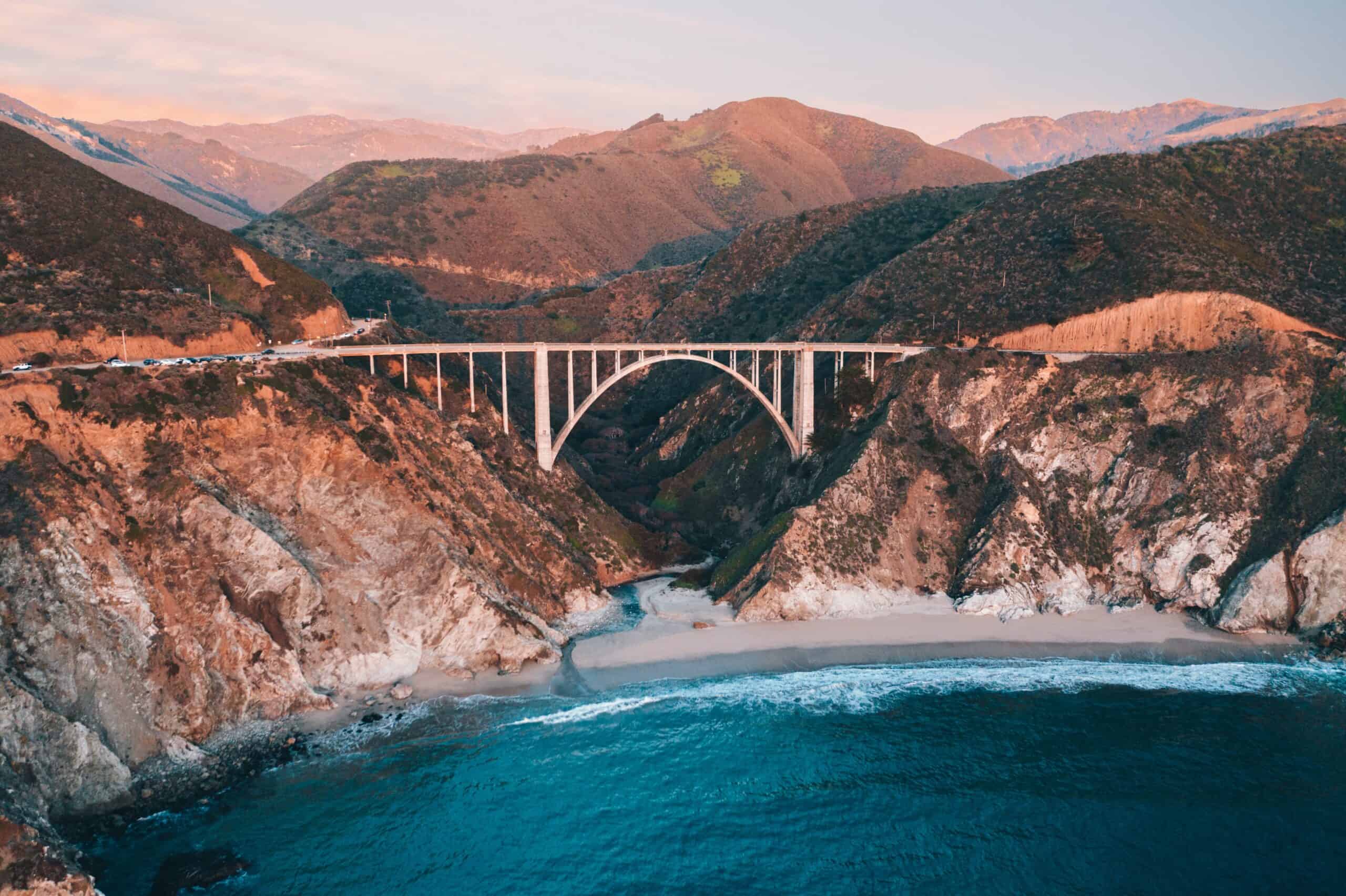 The Big Sur Marathon takes nearly 4,500 runners across Highway 1, the nation's first nationally-designated scenic highway, from Big Sur to Carmel. The race is world renown for its iconic stunning views of the coastal mountain overlook of the Pacific coast, redwood trees, and California pastures. Some years, the race has sold out in minutes so keep your eyes peeled for registration links. When they say they'll sell out, they mean it.
Race options: Marathon
April 30, 2024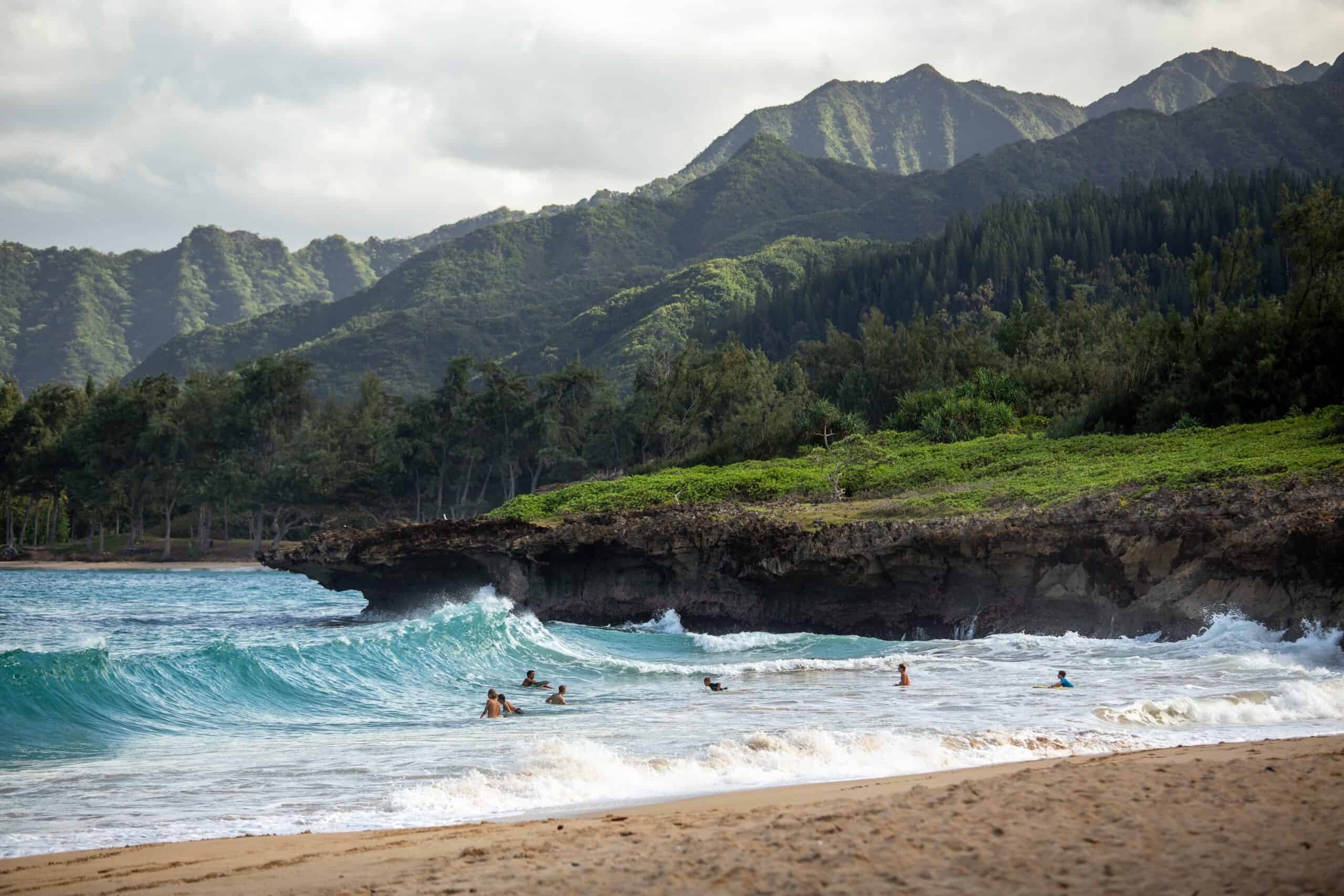 Looking for an excuse to make a trip to tropical paradise? Look no further. Come for the half marathon, and stay for the gorgeous resorts, picturesque beaches, lush rainforests, and breathtaking oceanside cliffs. This race is walker-friendly too, so any non-runner travel partners can join in on the fun with you!
Race options: Full marathon and half marathon
September 3rd, 2023|Read more
Destination Races in South America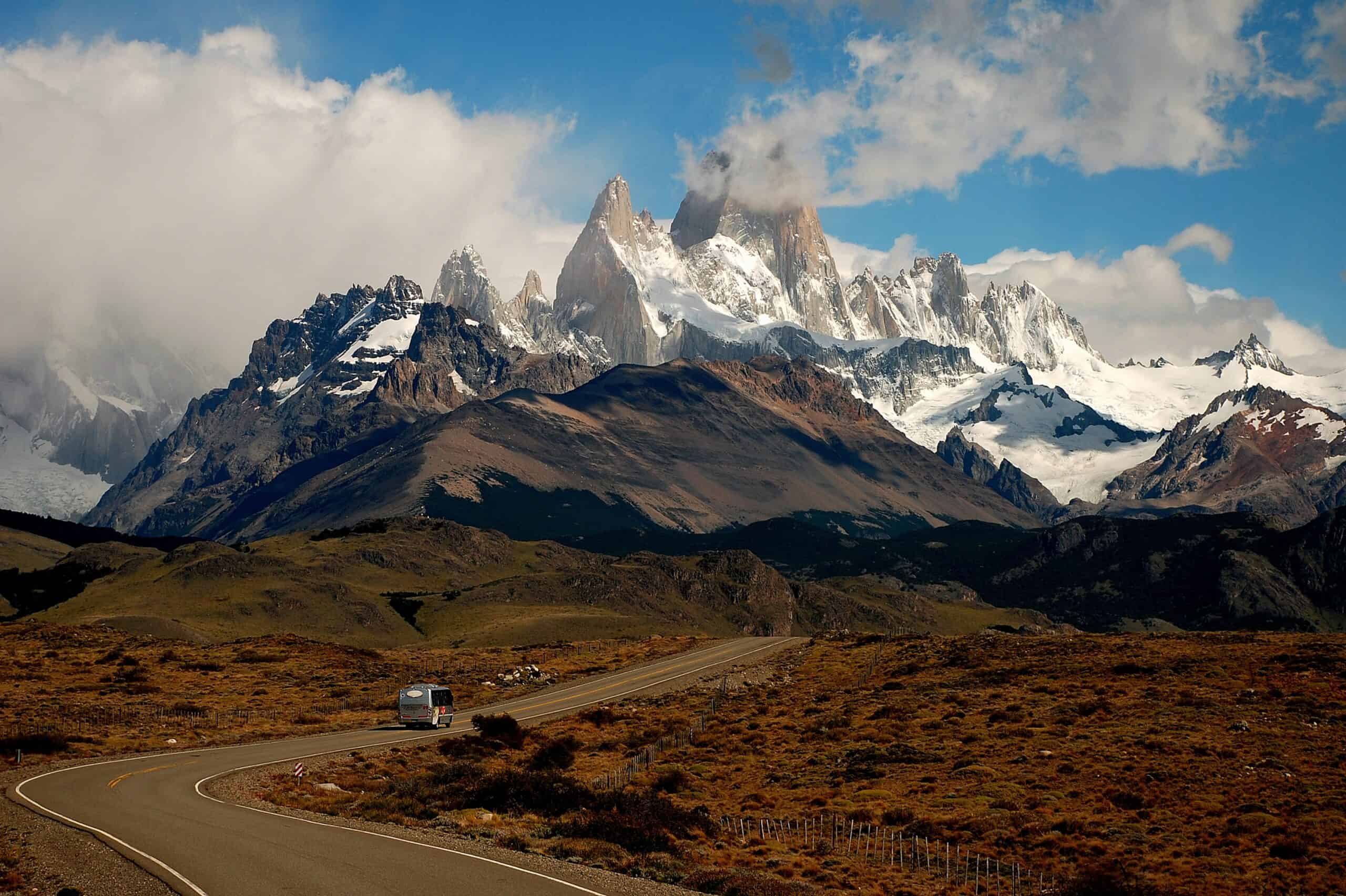 If your ideal running view consists of granite mountains, glaciers, lakes, and rivers, you'll love this destination race! Taking place at the most famous national park in Patagonia, this region has no shortage of natural beauty. Make sure you have a few extra days for hiking, camping, and exploring after the race.
Race options: Full marathon, half marathon, and 10k race
September 9th, 2023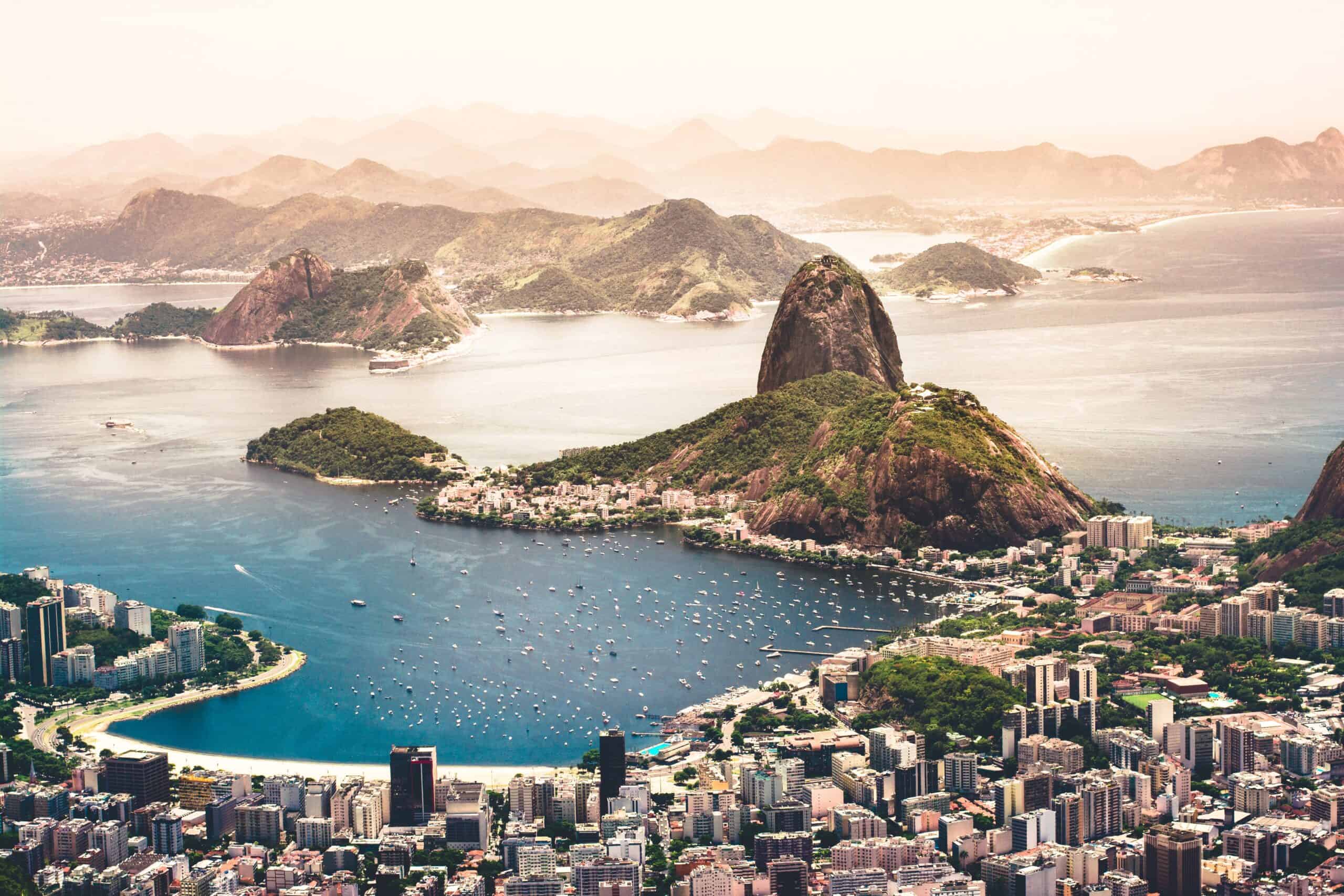 Known for its beautiful beaches, lively ambience, and friendly locals, Rio de Janeiro makes for a great vacation race destination. The city's infectious energy will keep you going as you run through Rio's most famous beaches. You can even book trip packages and excursions, including a visit to Iguazu Falls, to make your destination race experience that much more exciting.
Race options: Full marathon, half marathon, 10k race, 5k race, and the Wonderful City Challenge
June 2024 (Date to be announced soon)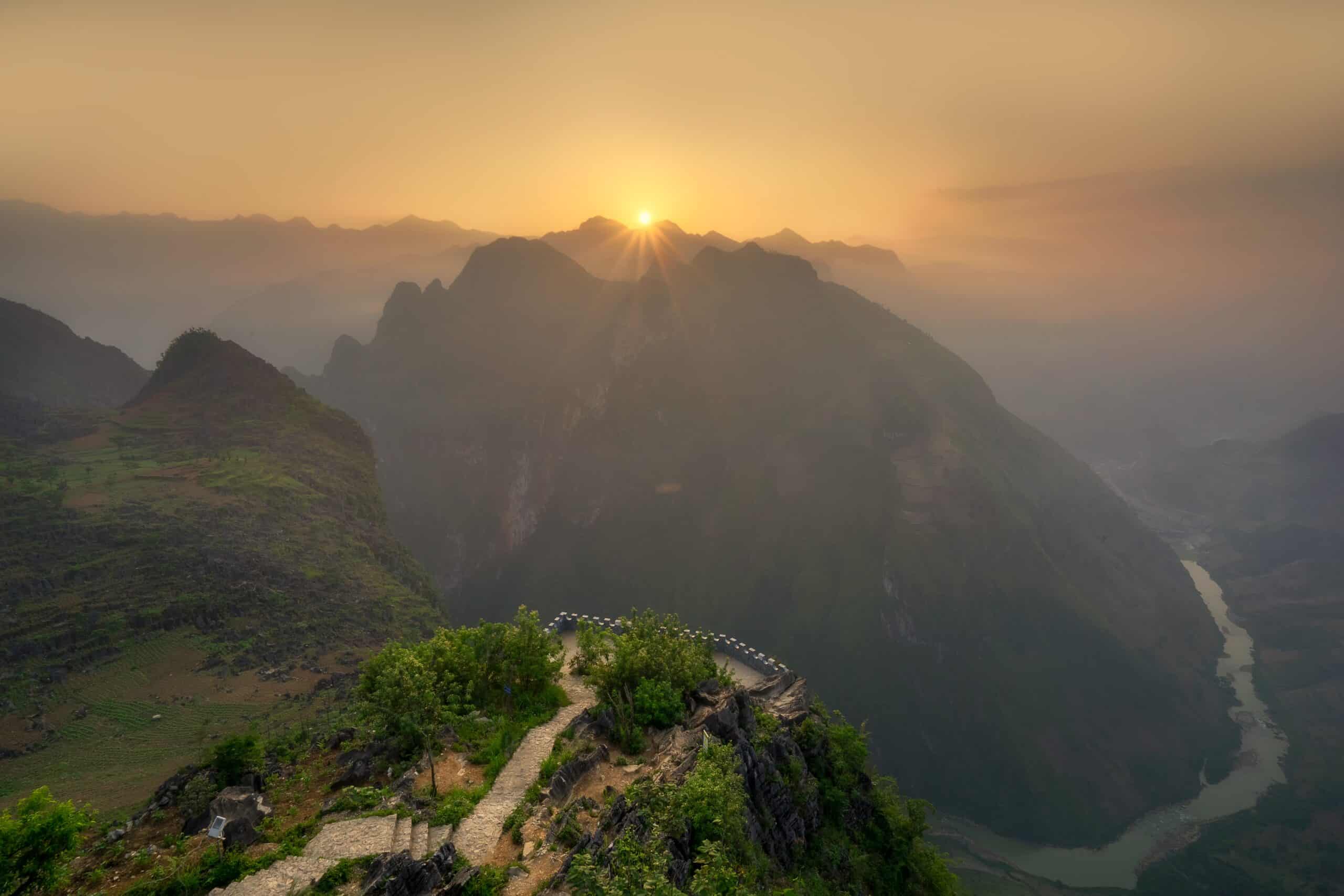 Endurance athletes, this one's for you! The Inca Trail Marathon is part of a 9-day adventure running tour that will put your trail running skills to the test. During this trail race, you'll conquer two mountain passes and descend into the high Amazon Rainforest. What an unforgettable adventure!
Race options: Full marathon and half marathon
April 19th, 2024
Related: Run Patagonia from February 26, 2024 – March 4, 2024
Destination Races in Europe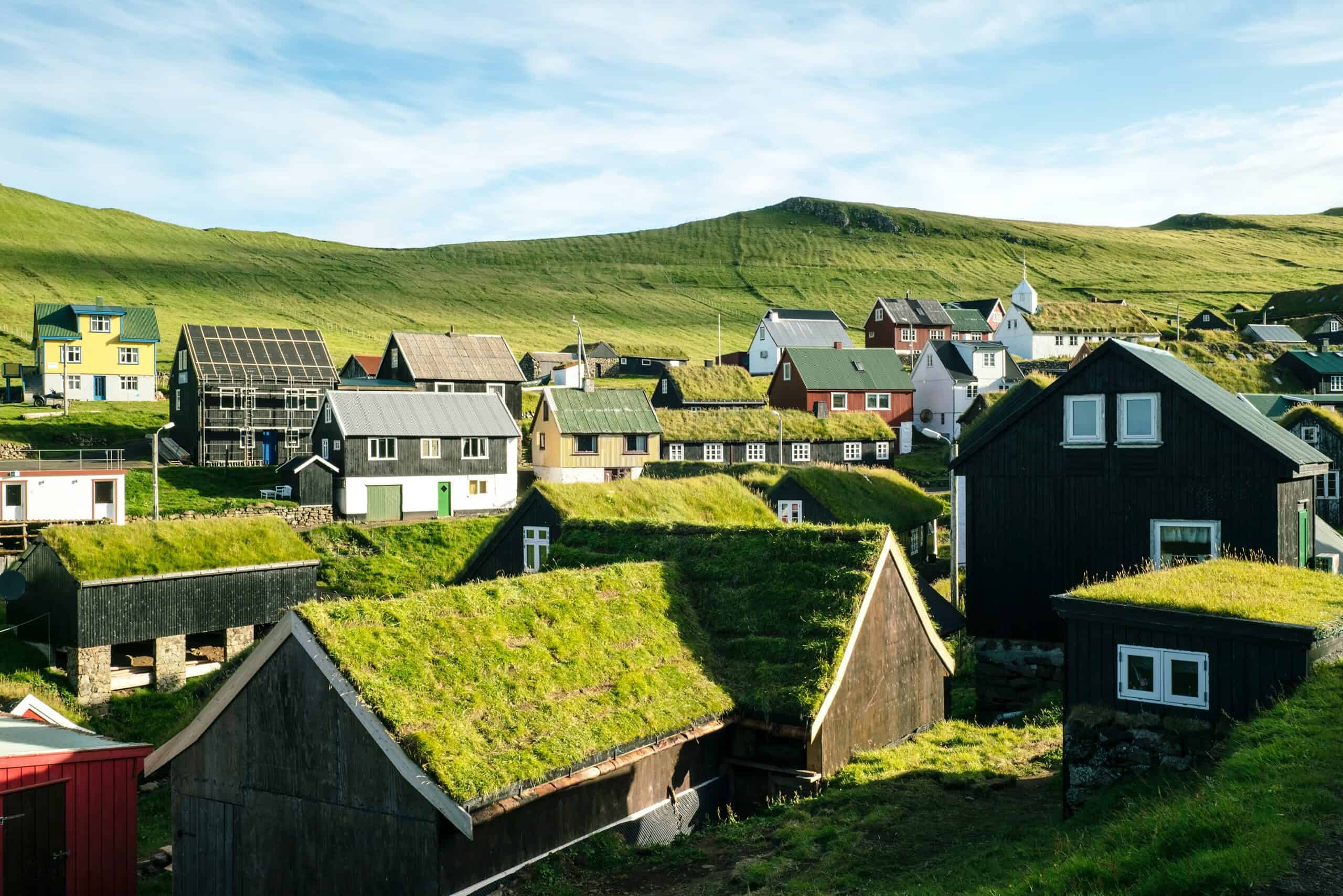 For a 5-day trail running festival unlike any other, head to the unexplored Faroe Islands in the Atlantic Ocean. When you're not busy enjoying the music, parties, and adventure activities, you can compete in one of four races. Each event features rugged terrain, steep ascents, dreamy cliffside paths, and an amazing sense of community. Sign me up!
Race options: Ultramarathon, full marathon, half marathon, and 10k race
September 6th-10th, 2023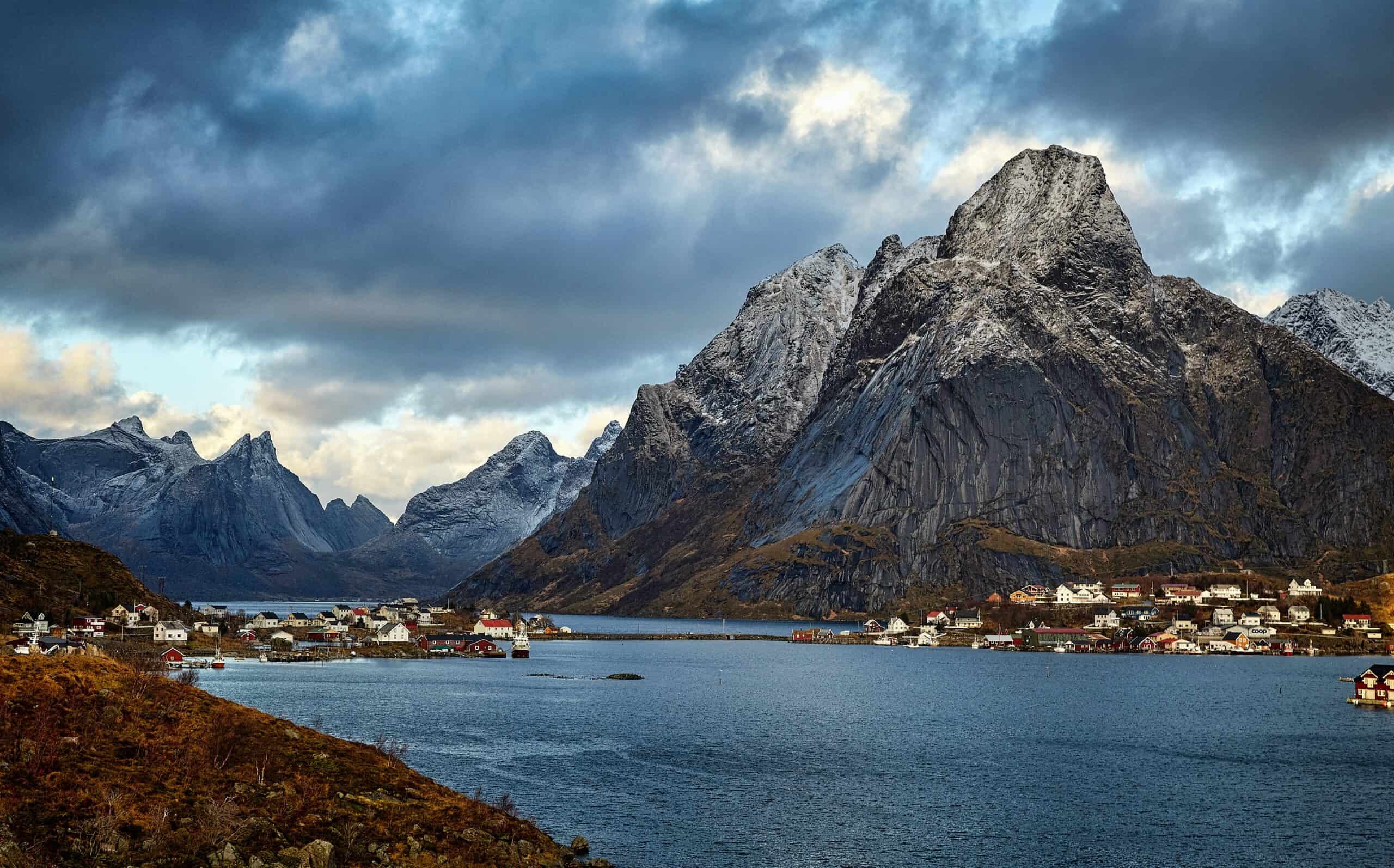 Night owls, we've found your perfect race. Well, kinda. Although the annual Midnight Sun Marathon occurs at midnight, it takes place in the northern region of Norway where the sun never sets in the summer. Despite the remote location, racers hail from all over the world for this unique race.
Race options: Full marathon and half marathon
June 22nd, 2024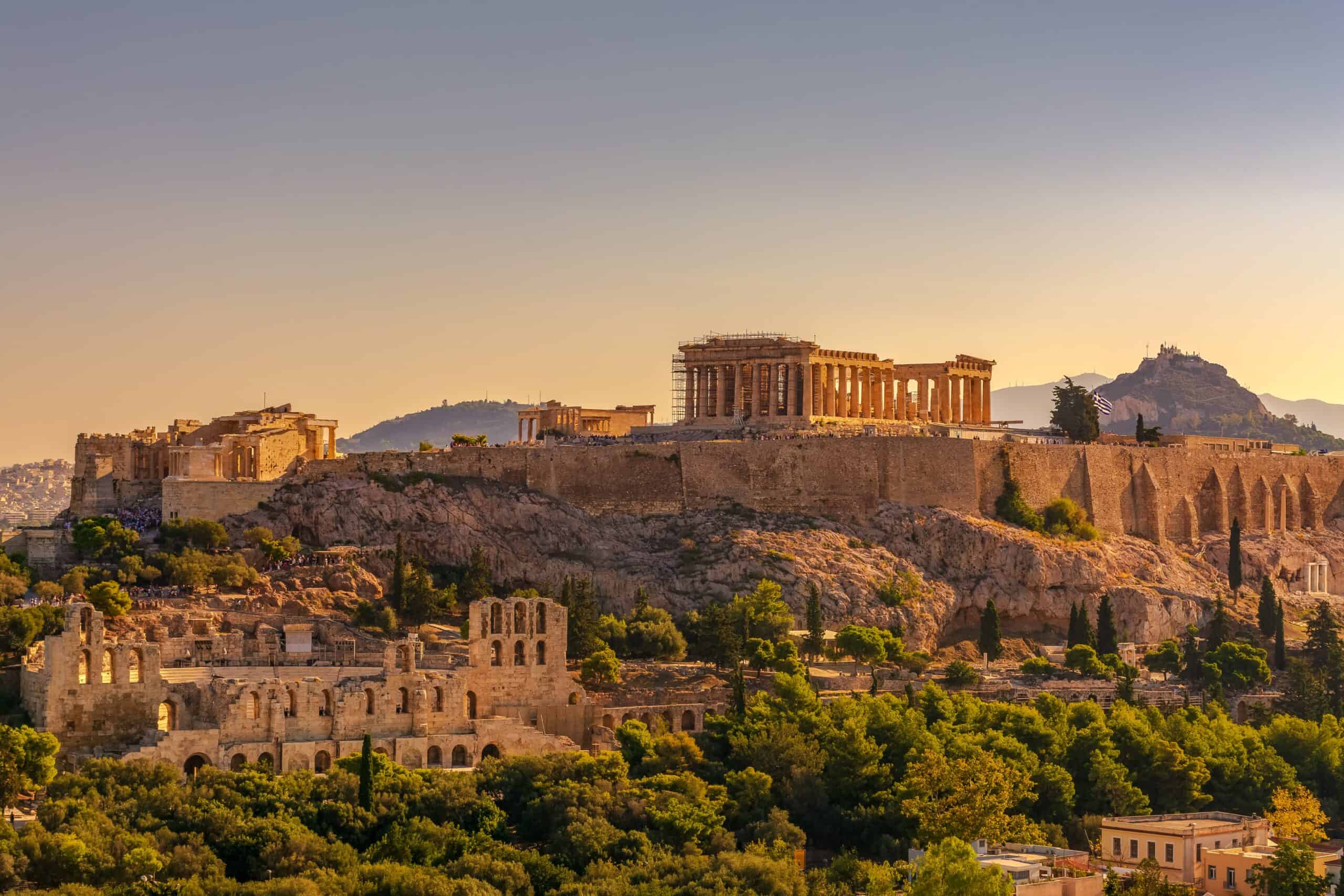 Imagine racing in the birthplace of the marathon. With the Athens Authentic Marathon, you can do just that! This race will take you along the original marathon's asphalt course from the ancient city of Marathon to the legendary Panathenaic Stadium in Athens where the first modern Olympics took place. How epic!
Race options: Full marathon, 10k race, 5k race, and kids race
November 11th-12th, 2023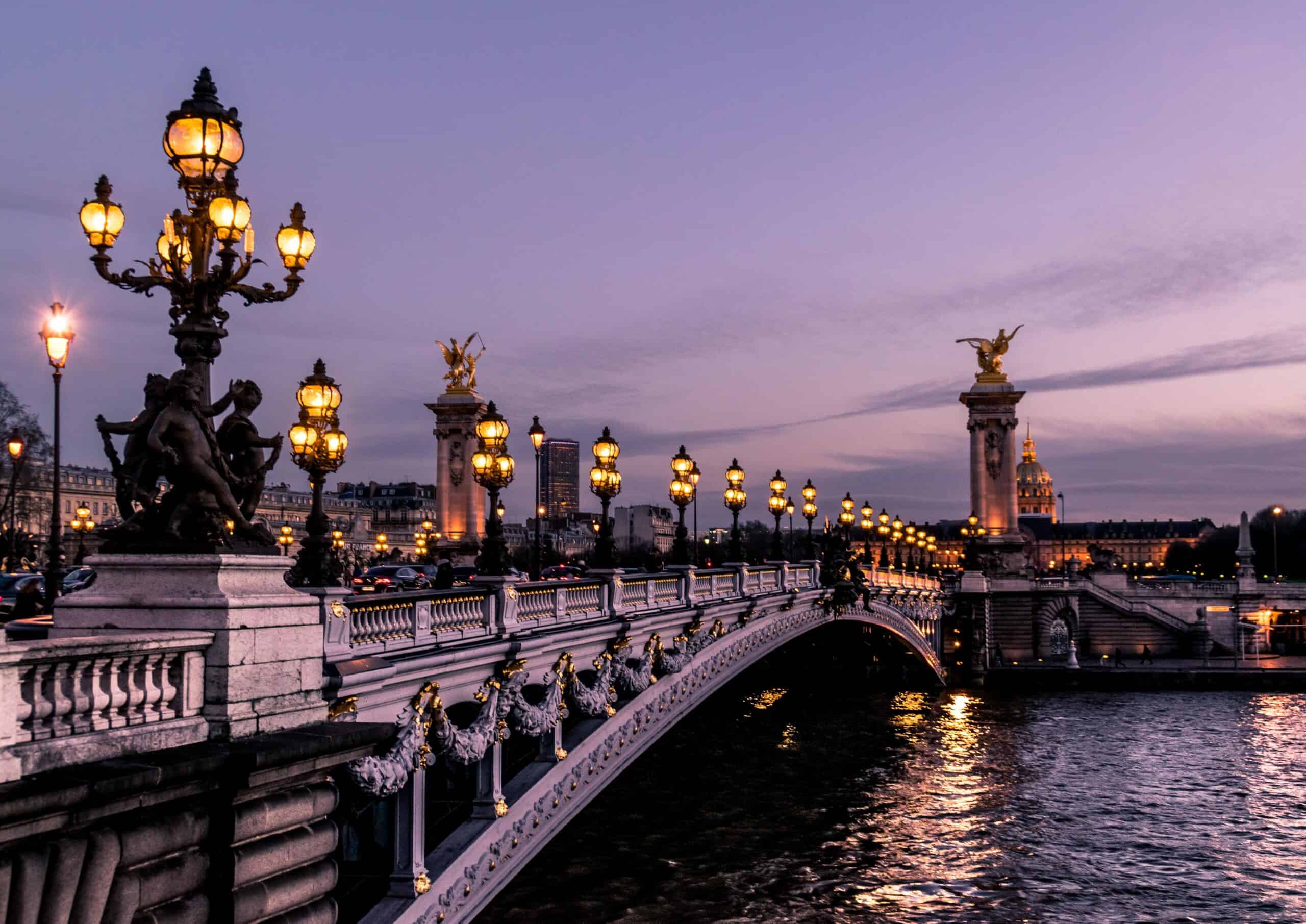 If you're looking for a season-opener, the Paris Half Marathon is a great pick! This event attracts elite runners and many first-time half marathoners as well. This flat road race will take you across the starting line at the Place de la Bastille, pass world-renowned sights around the city, and back to the city center to finish.
March 3rd, 2024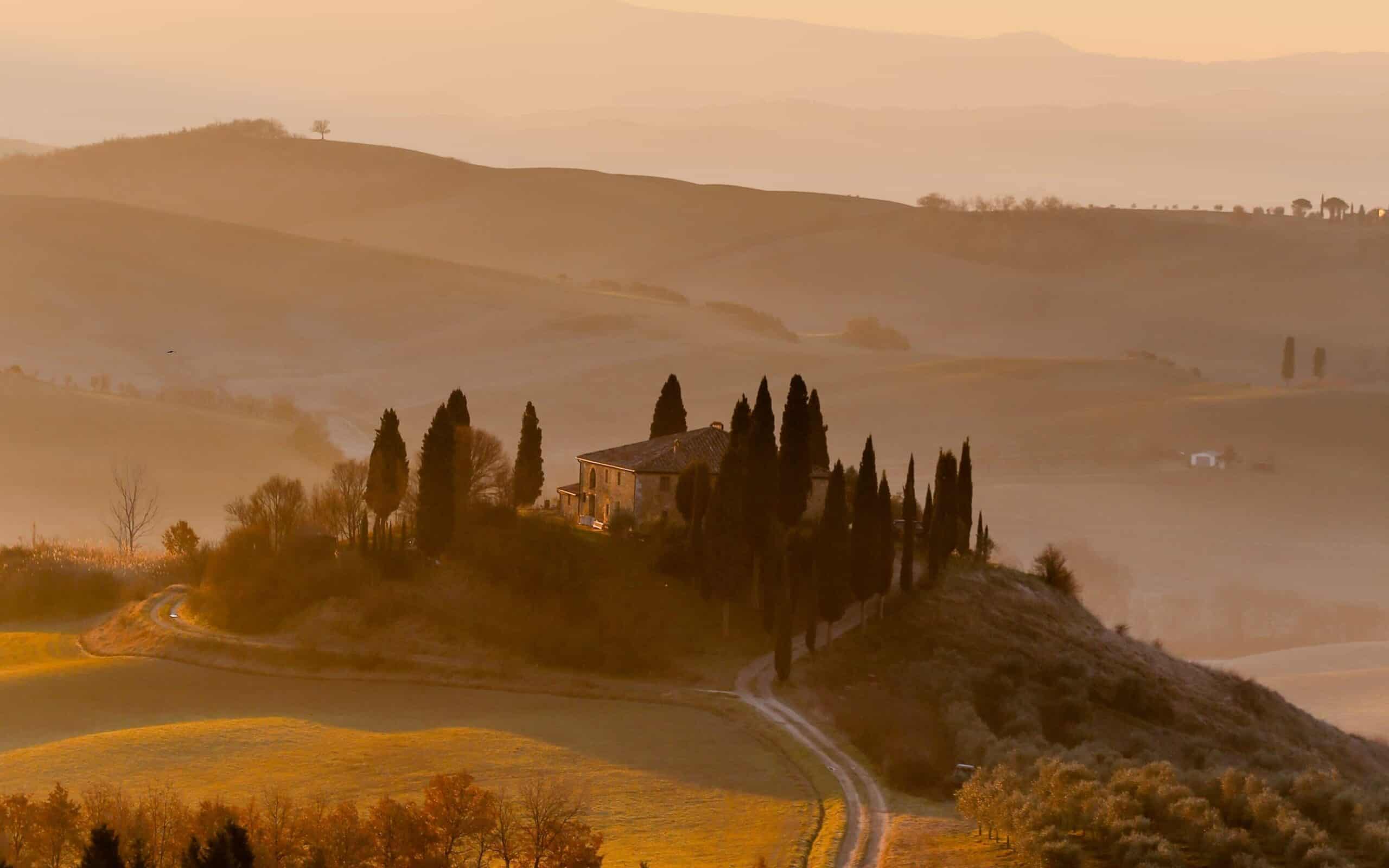 It seems like Italy is on almost everyone's bucket list, so you should have no problem recruiting a few of your friends to create a team for this 220-mile (350k) race. This 4-day relay event is a unique way to experience several charming Italian villages. With daily legs of 12-15 miles per person, you'll work up an appetite for all the pasta and pizza you'll eat along the way.
June 2024 (Date to be announced soon)
Related: Run Alpe-Adria in May 2024
Destination Races in Africa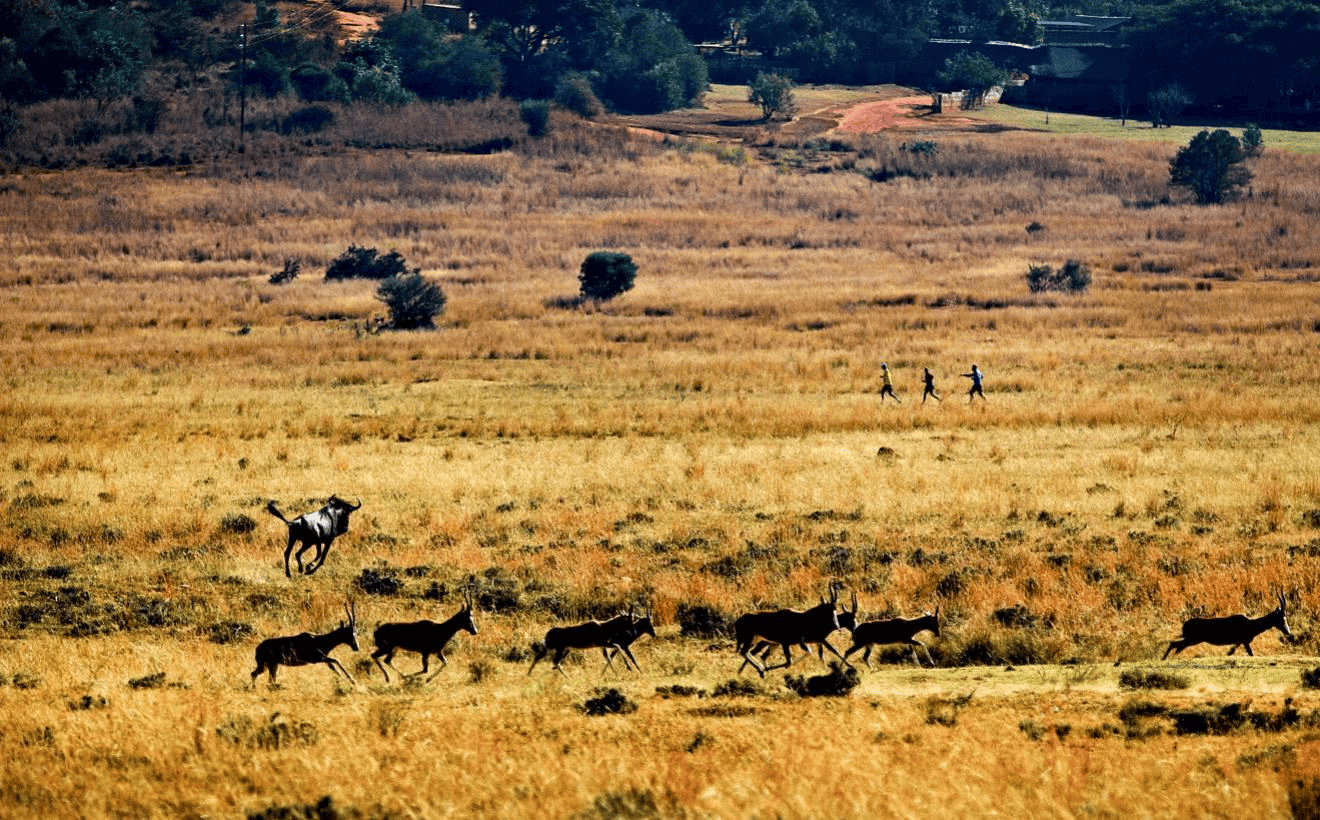 Always dreamed of going on a safari? We've got something even better. How about running a marathon alongside the famous Big Five safari animals? During this event, runners race through a game reserve filled with elephants, rhinos, buffalos, lions, leopards, and other safari animals. This race is a true immersion into Africa's wildlife!
Race options: Full marathon and half marathon
June 15th, 2024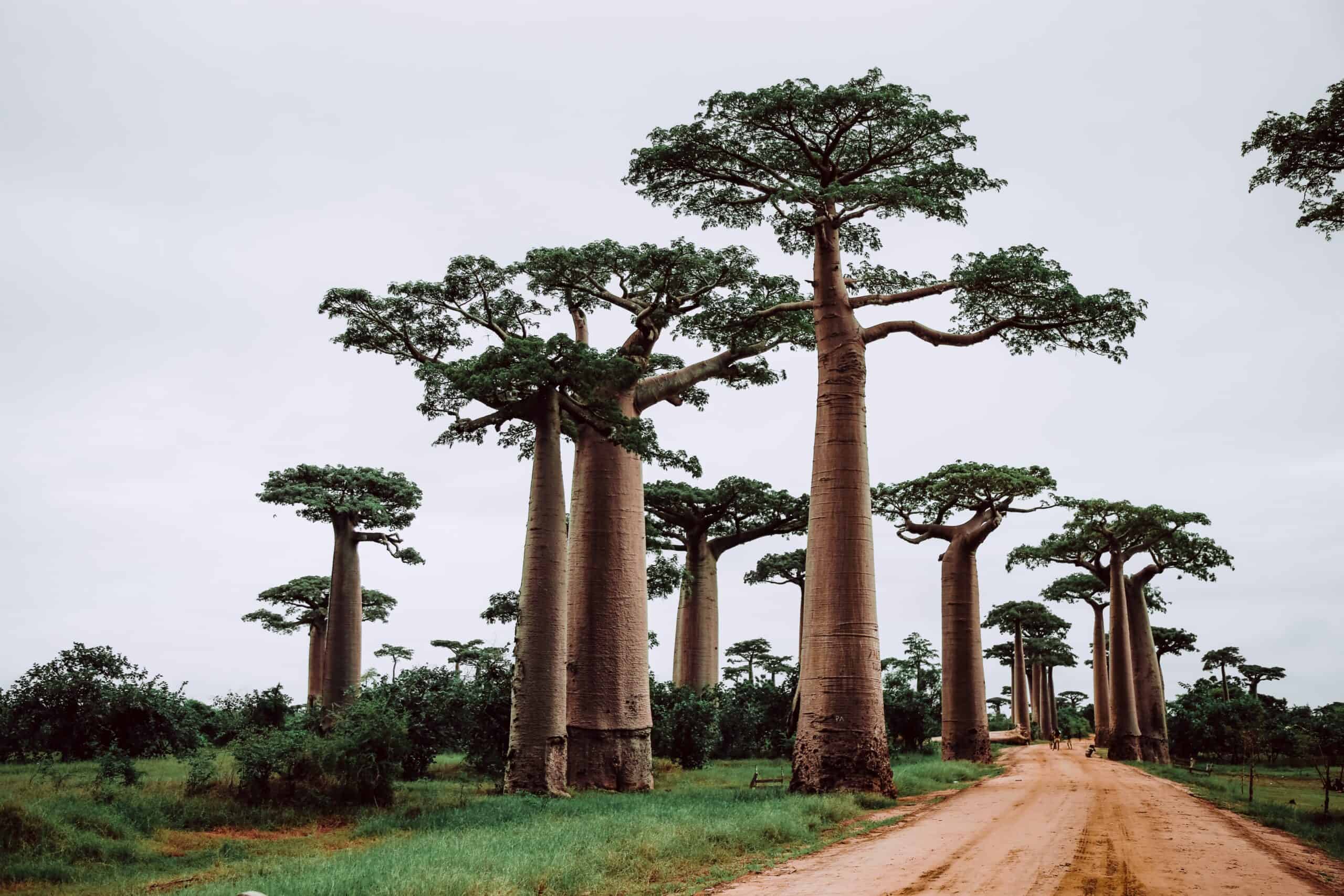 You might not have many excuses to visit Madagascar in your lifetime, so here's one! The Madagascar Marathon is a great reason to travel to this vibrant, exotic African island. This race's course will take you through Isalo National Park and through several small villages. During this 7-day guided race tour, you'll also get to experience the island's diverse wildlife, lush rainforests, and white-sand beaches.
Race options: Full marathon and half marathon
June 2024- Date to be announced soon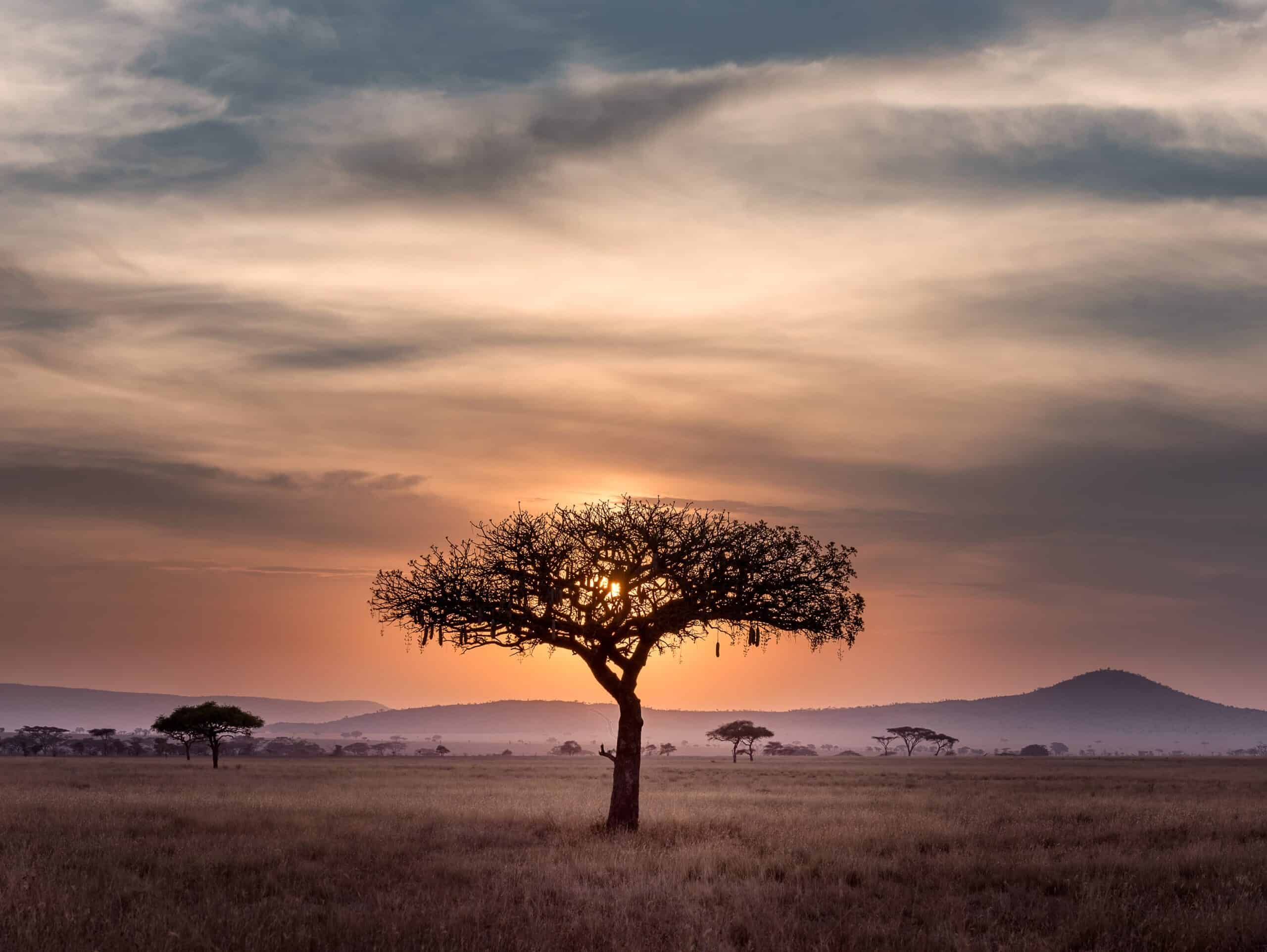 Summiting Mount Kilimanjaro is a remarkable feat. But running a marathon through the peak? That's next level. If you're brave enough to take on this epic challenge, join the Kilimanjaro Summit Marathon's 9-day adventure run. After completing this race, you'll have the bragging rights to say that you participated in the highest elevation race in the world.
Race options: Full marathon and ultra trail race
September 18th, 2023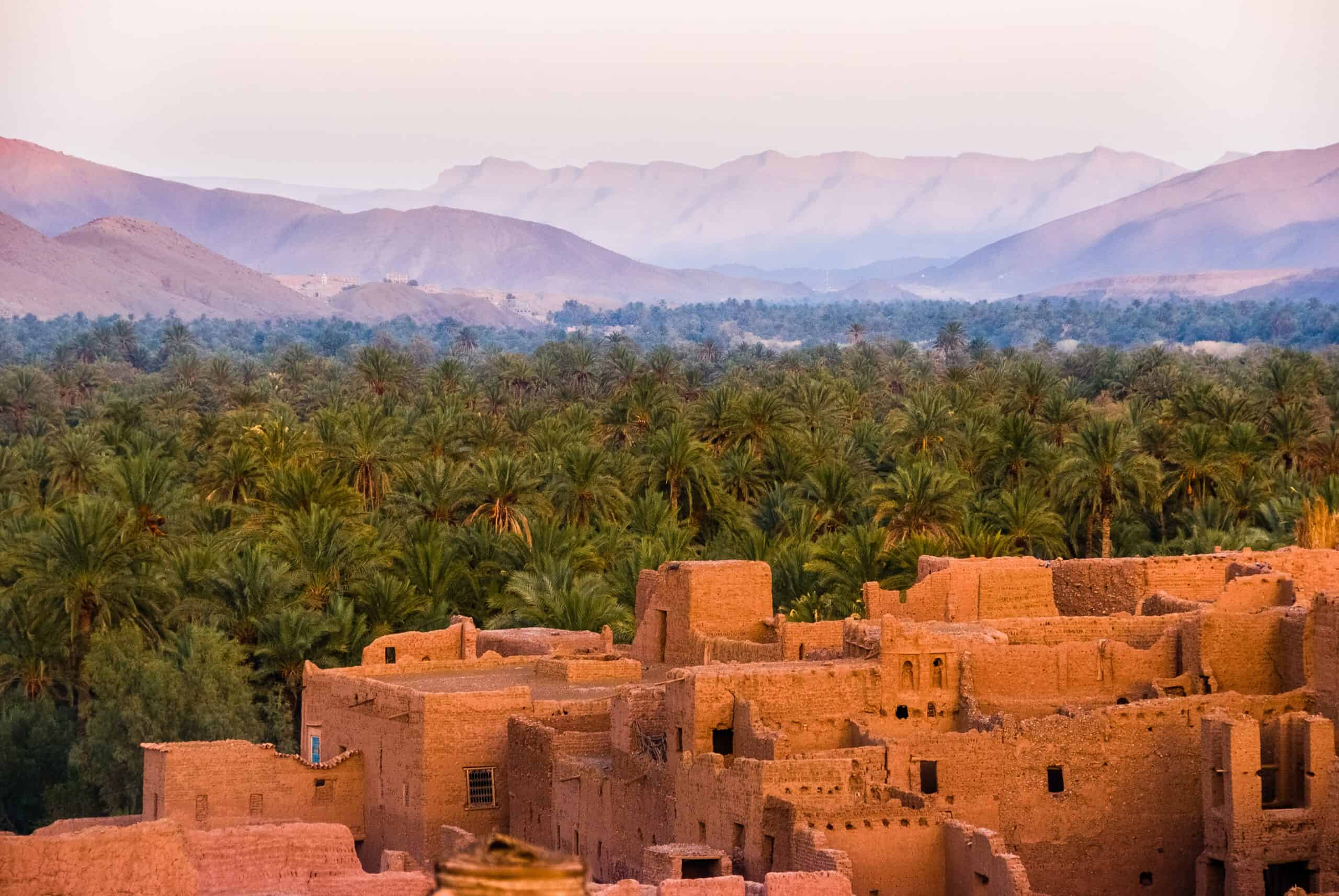 Experience all that the Moroccan desert has to offer during this unique 4-day running adventure. This itinerary is filled with camel rides, a night beneath the stars in a luxury haima, or nomadic Berber tent, and an unforgettable desert race. This race course is sandy and relatively flat, but be prepared for a few uphill dune running segments.
Race options: Full marathon, half marathon, and 10k race
February 25th, 2024
Destination Races in Asia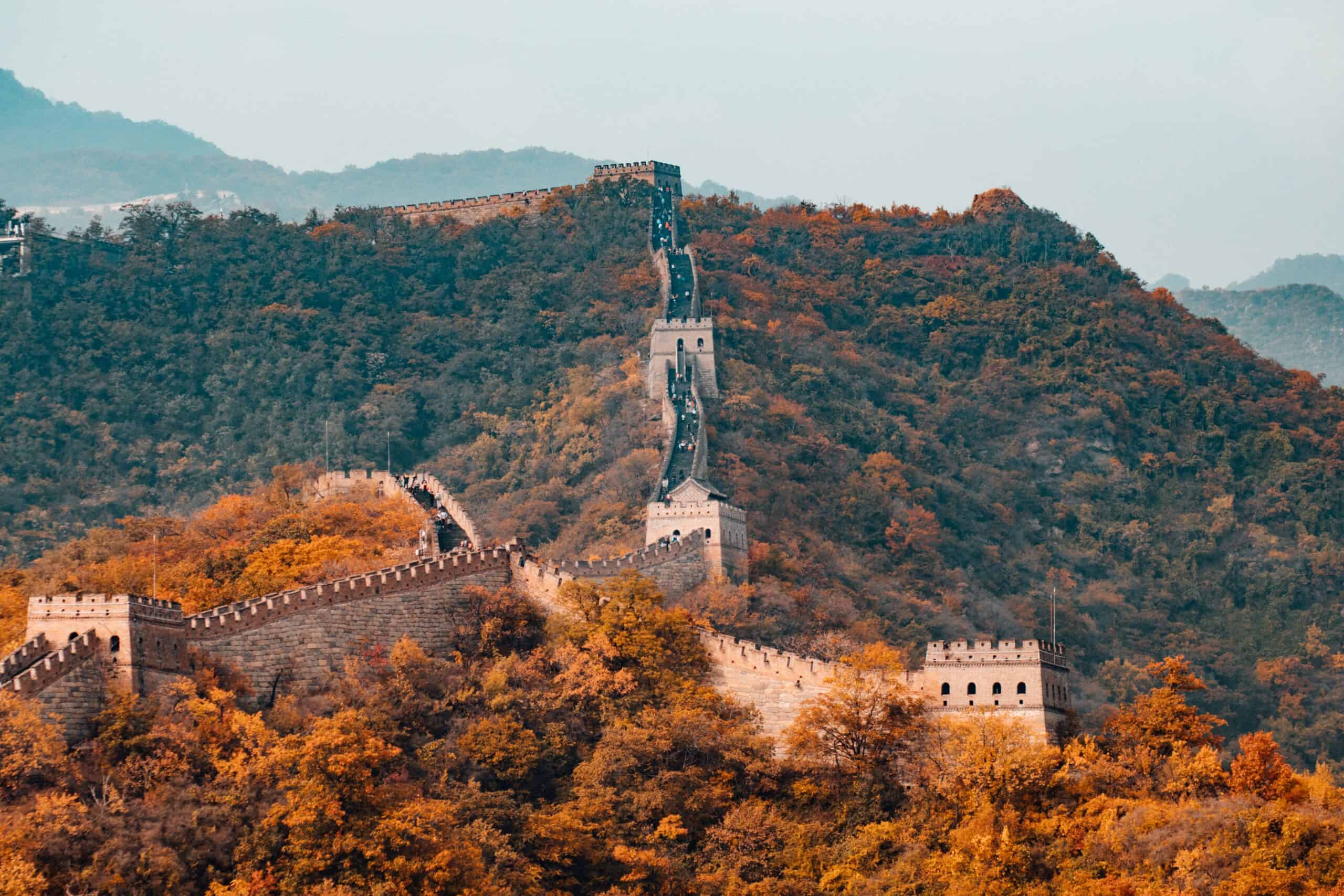 If you're the type of runner who prefers challenging hill runs to flat courses, you'll love this one! With 5,164 steps between you and the finish line, the Great Wall Marathon is notoriously one of the most demanding marathons in the world. This race will definitely push you to your limits, but nothing compares to being cheered on by lively local spectators while exploring one of mankind's greatest monuments.
Race options: Full marathon, half marathon, and 8.5k fun run
May 18th, 2024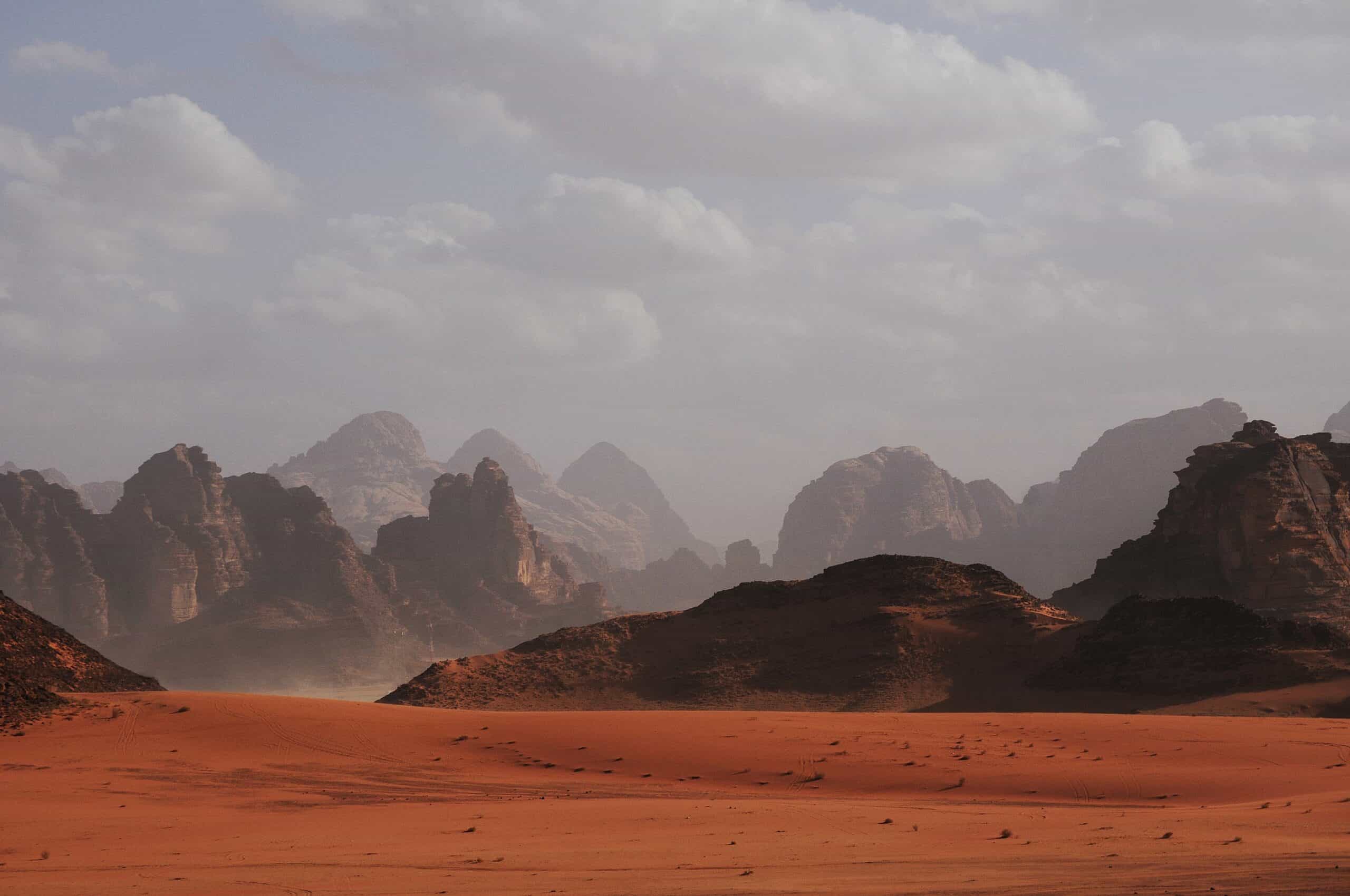 Ready to be transported to ancient times? You'll feel like Indiana Jones as you run alongside tombs, carvings, caves, and mountainside monasteries during the Petra Desert Marathon. This hot and hilly race isn't for the faint of heart, but it's worth it for all of the incredible sights you'll discover along the way.
Race options: Full marathon and half marathon
September 2nd, 2023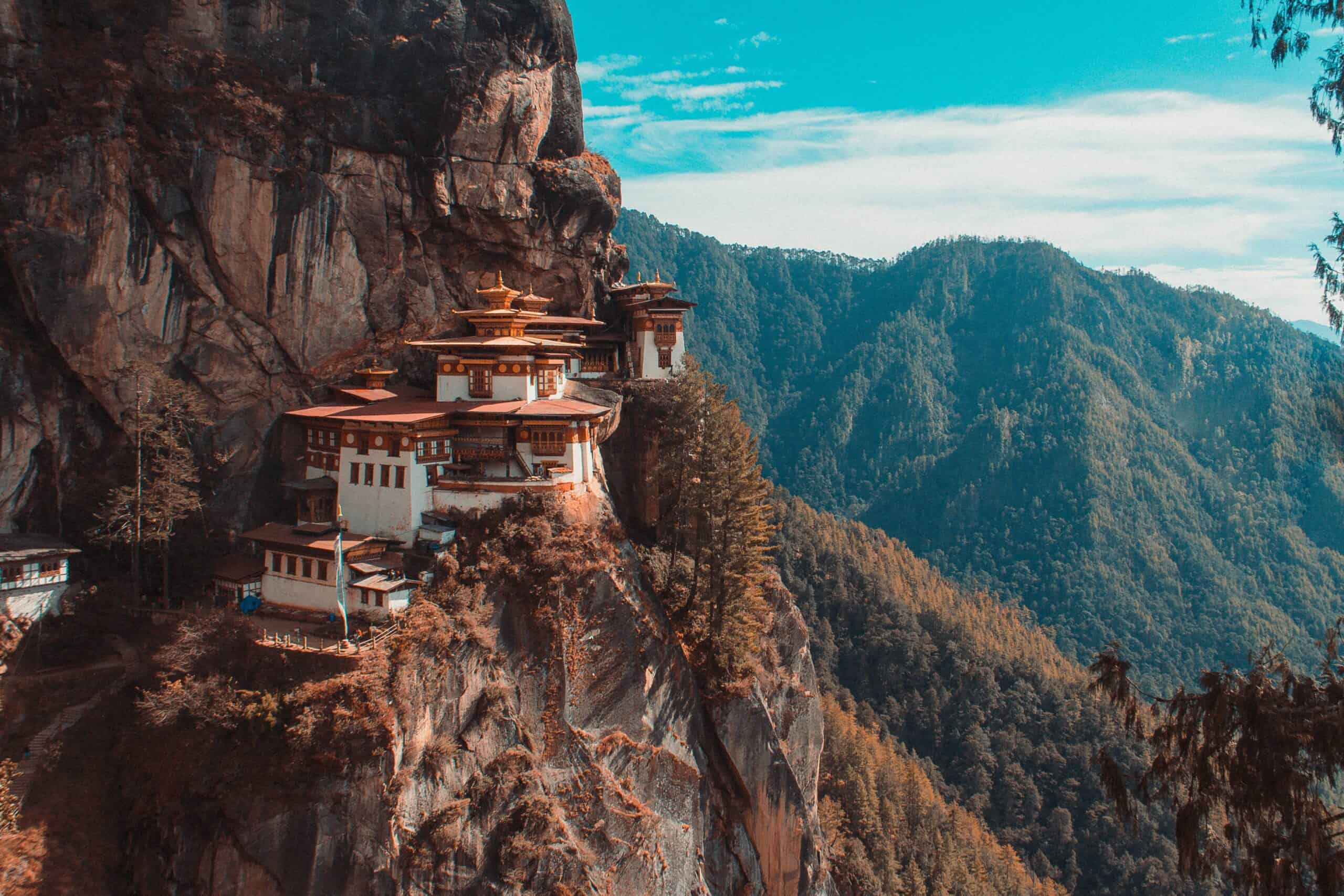 If exploring off-the-beaten-path destinations is your dream, a vacation race in Bhutan is perfect for you. Nestled between Tibet and India, this magical country is home to dramatic landscapes, breathtaking Buddhist temples, and so much untamed natural beauty. Luckily, you'll get to experience all of that while running through the mystical Paro Valley during this race.
Race options: Full marathon and half marathon
May 26th, 2024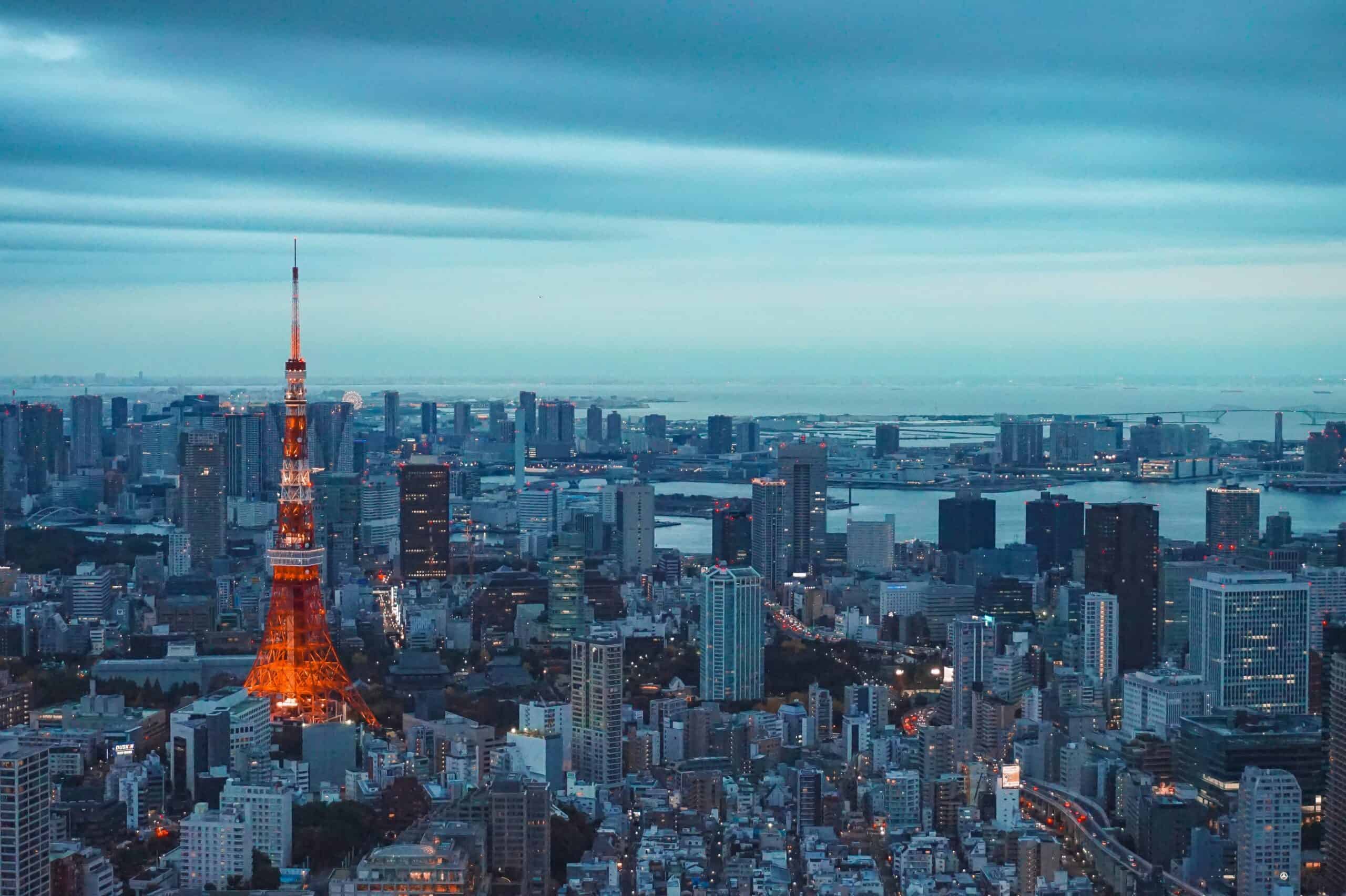 As a part of the Abbott World Marathon Majors, the Tokyo Marathon is a dream race for many runners, and it attracts elite marathoners from all over the world. Consequently, qualifying for the Tokyo Marathon is no easy feat. However, if you're one of the lucky 38,000 racers, you'll have the unforgettable opportunity to see this massive metropolis in a unique way alongside an impressive group of runners.
Race options: Full marathon and 10k race
March 3rd, 2024
Destination Races in Oceania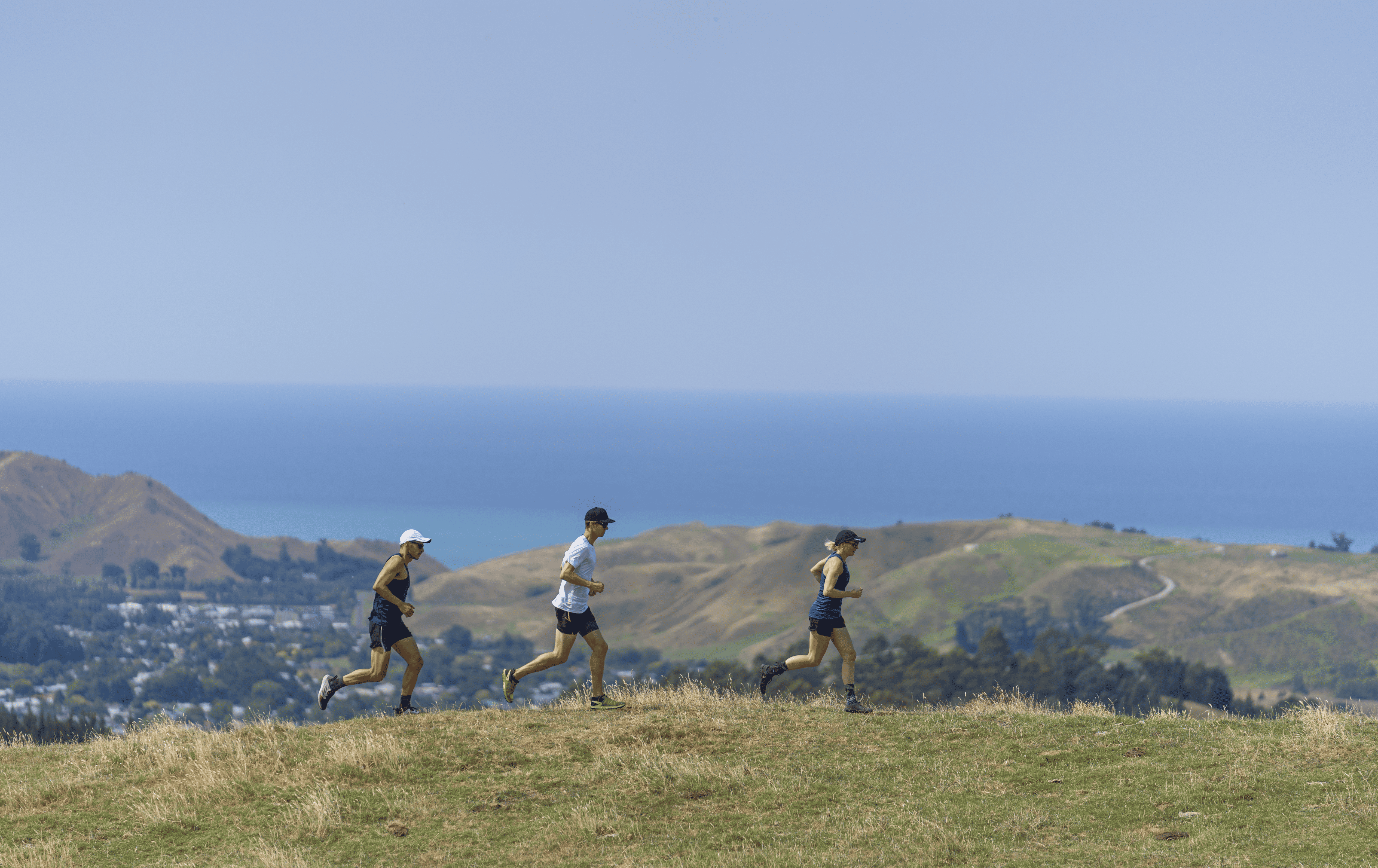 Watch the sunrise from the first city in the world to see the sun during this one-of-a-kind destination race. This event begins at 5:30 am, just in time to catch the first glimpse of morning light as you cross the starting line! This race has returned after a successful launch last year because racers clearly loved this unique concept and the tough route along sandy beaches, grassy hills, and paved roads.
Race options: Full marathon and half marathon
January 20th, 2024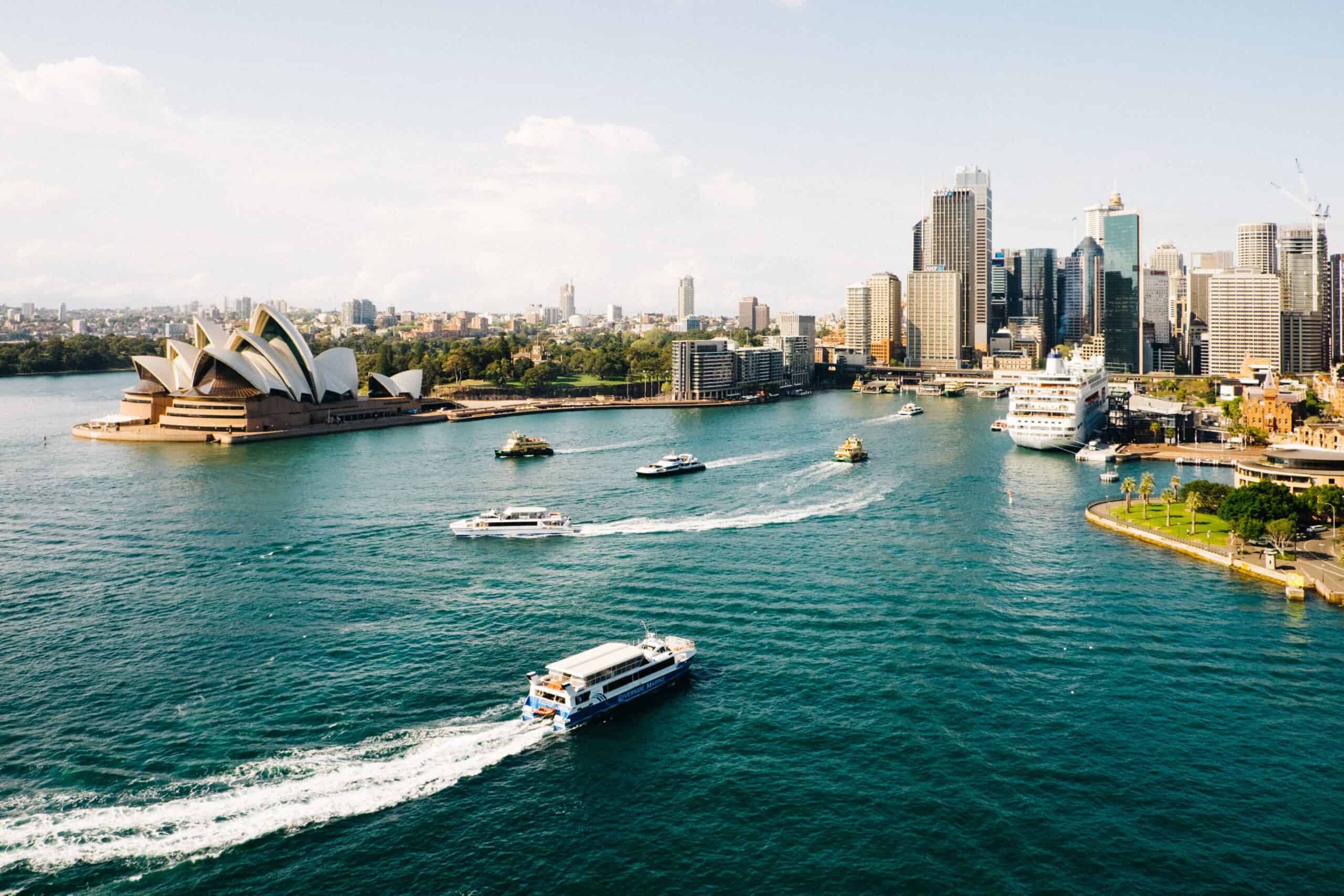 As an Abbott World Marathon Majors Candidate Event, the Sydney Marathon is a potential contender for joining the six most esteemed races in the world in 2025. Now's your chance to experience the Sydney Marathon before it potentially becomes even more popular and harder to qualify for. With a race course that crosses the Sydney Harbour Bridge and a finish line at the Sydney Opera House, it's no wonder this event has gained attention as one of the world's best races.
Race options: Full marathon, half marathon, 10k race, and 3.5k fun run
September 17th, 2023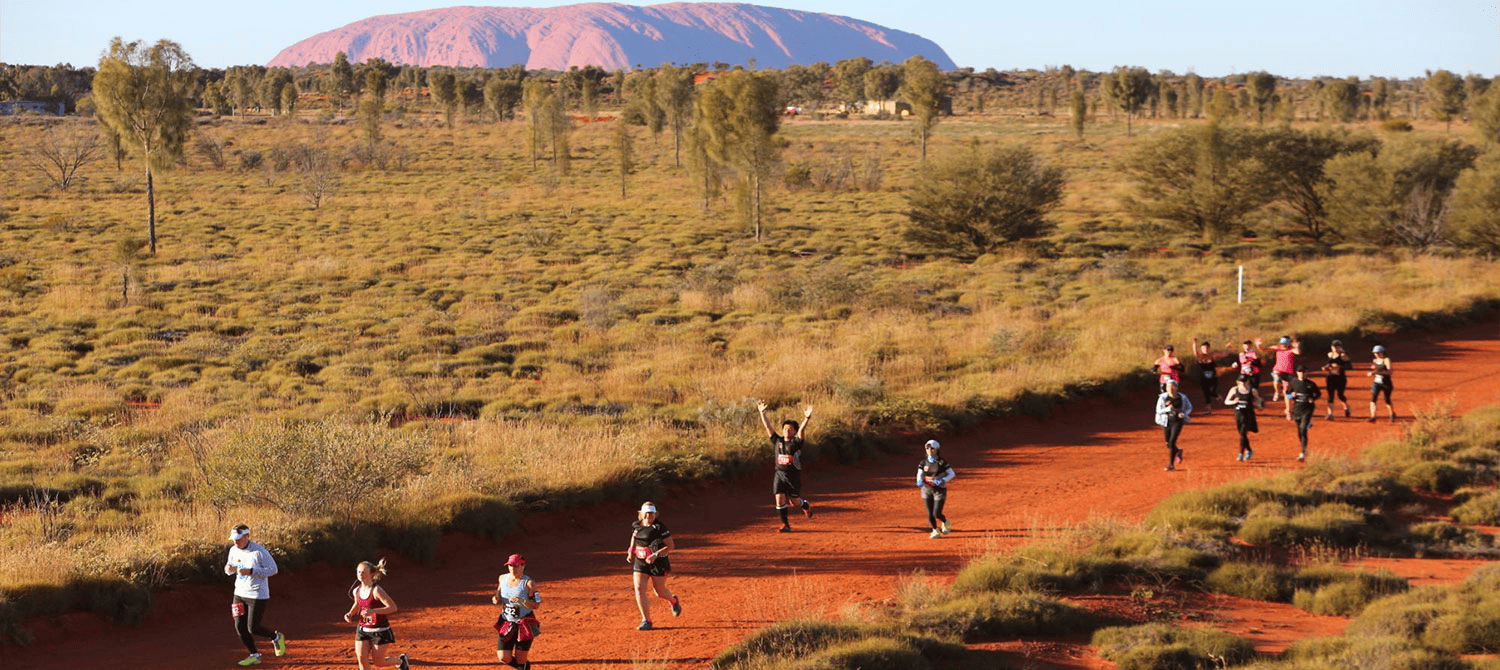 Venture to the heart of Australia and enjoy this unforgettable fully-hosted running event. The Australian Outback Marathon takes place in the remote desert along sandy, vast roads. Past racers have described racing in the silence of the desert with views of Uluru (Ayers Rock) as a spiritual experience.
Race options: Full marathon, half marathon, 11k race, and 6k race
July 2024- Date to be announced soon
This race is known as the world's most beautiful marathon, and for good reasons. It takes place in Queenstown's Lake District, and the area's astounding mountains, crystal-clear lakes, and peaceful country roads make the perfect setting for a marathon. Since Queenstown is the adventure capital of the world, make sure to give yourself a couple of extra days here to enjoy some thrilling activities, like bungy jumping and skydiving.
Race options: Full marathon, half marathon, 10k race, and kids 2.2k race
November 18th, 2023
After all the difficult marathon prep workouts and completing your race, you definitely deserve some rest. With the Pursuit in Paradise Aitutaki Marathon, you'll have the perfect opportunity to relax in paradise after completing one of the most scenic races. This event offers a balanced mix of organized activities and refreshing downtime, so you can have the best of both worlds with this race!
Race options: Full marathon, half marathon, and 10k race
April 30th, 2024
Destination Race in Antarctica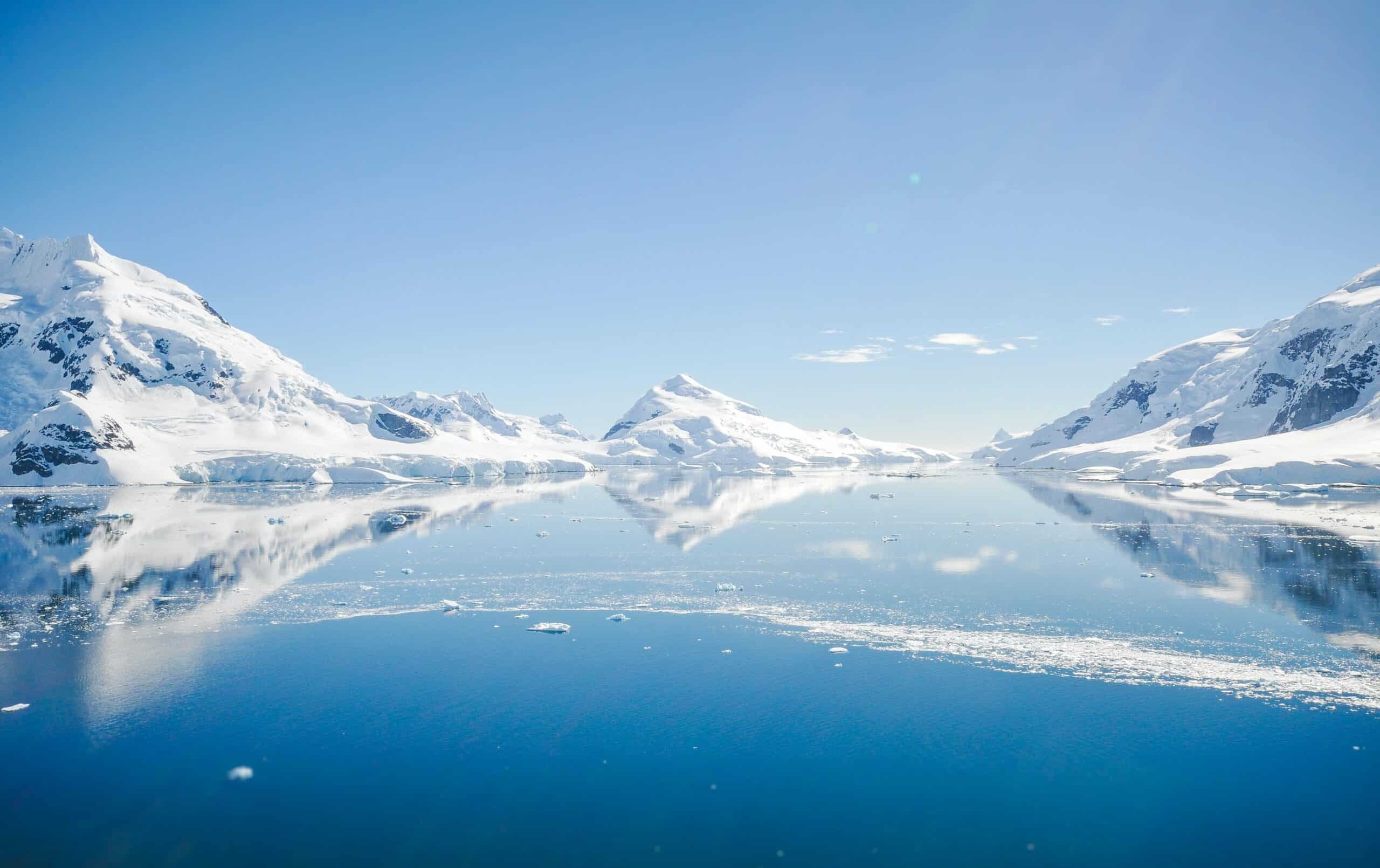 If you think that there are only a select handful of brave souls ready to race in Antarctica, think again. This race is so popular that it currently has a waitlist for 2025, and bookings for 2026 and 2027 have opened already! If you're hoping to run a marathon on every continent and join the Seven Continents Club, this is a wonderful option for you!
Race options: Ultra 50k race, full marathon, and half marathon
March 11th and 21st, 2024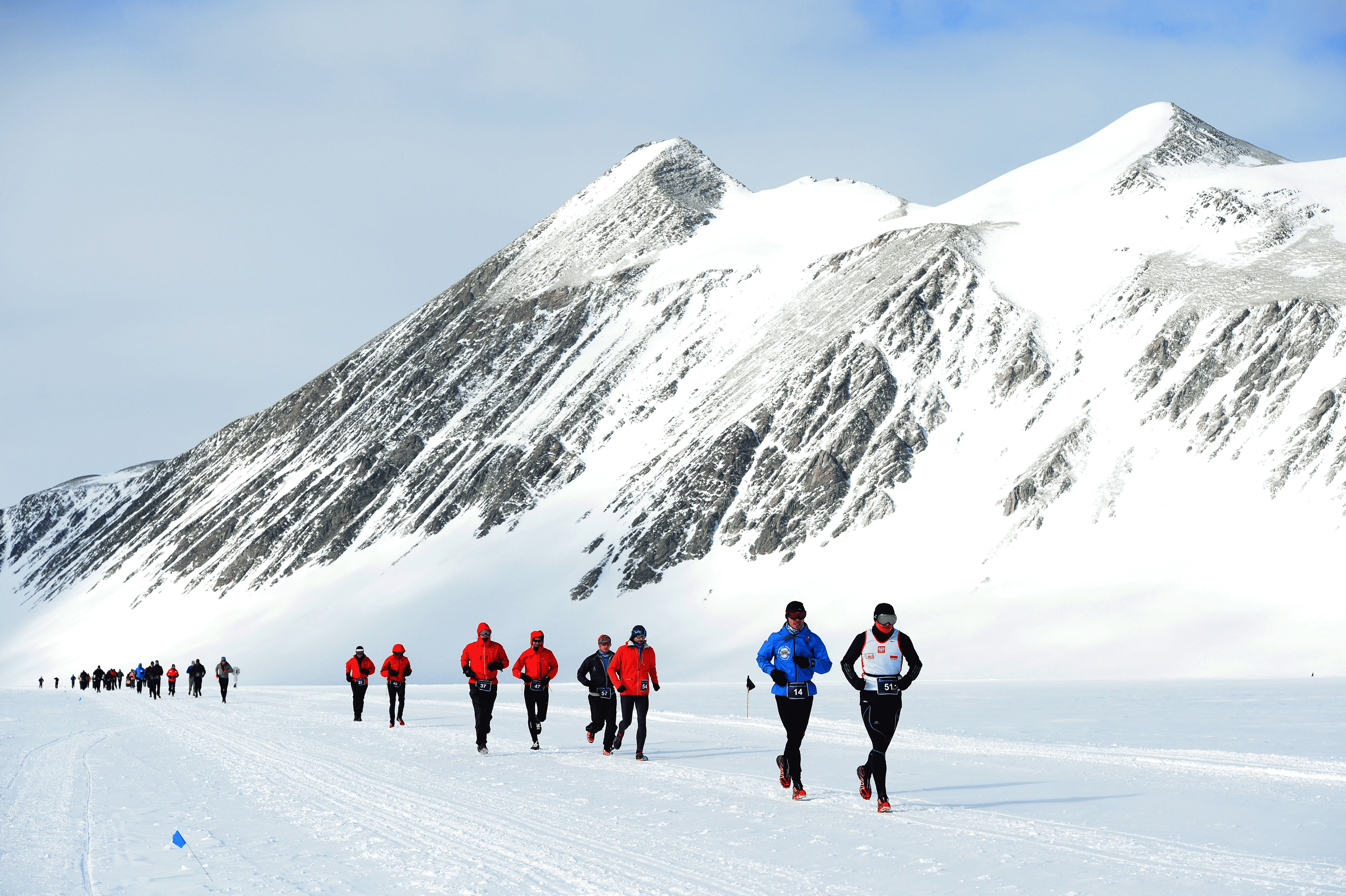 Adventure marathoners, here's another challenge for you! This race is one of only two races on Antarctica's mainland, and it's another awesome way to experience this region. Plus- how cool would it be to say that you completed the world's southernmost marathon?!
Race options: Full marathon and half marathon
December 13th, 2023
Tips for Your Next Destination Race
Ready to sign up for a destination race? Great! Here are a few tips to help you make the most out of it.

We hope this article inspires you to get out into the world and run! For more vacation races to add to your bucket list, check out this article about the best running vacations and tours.