You've heard the old running adage–all you need is a pair of shoes. While that might be true for some runners, half marathoners know you need more gear than a single pair of shoes to make it through 13.1 miles (plus the training miles) comfortably. To help you decide what you do (and don't) need, we'll take you through the basics of half marathon gear and training and how to pick the best products for you.
But do you need everything your local running store has to offer? Probably not. Beginners tend to go overboard on cumbersome gear or they skimp and miss out on items that really do make the experience better.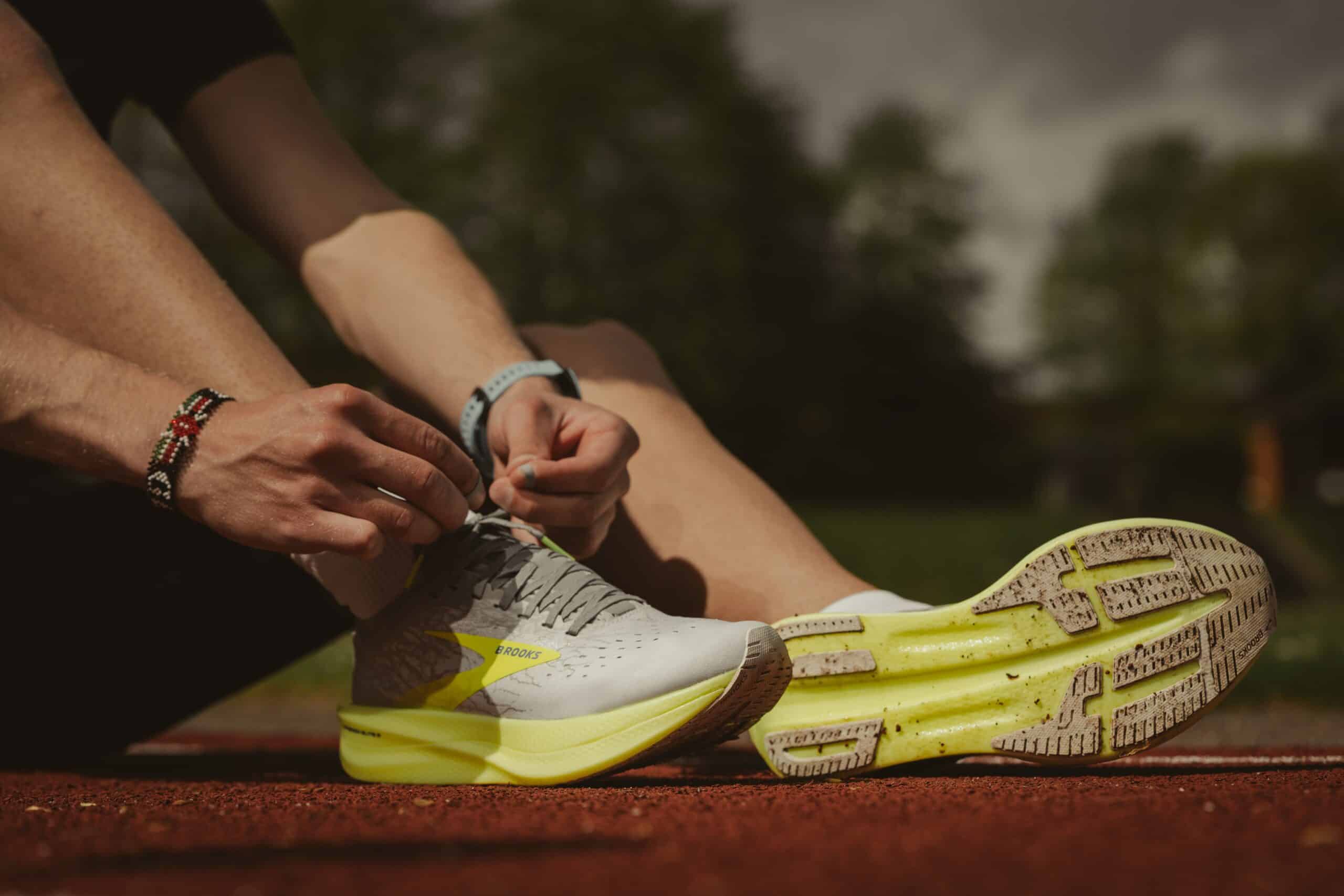 What Half Marathon Gear Do You Need to Prepare for a Race?
At the start of your training you don't need to worry about your half marathon gear situation (except make sure you have shoes). As you progress through the training–half marathon training plans typically run between 8 and 20 weeks–you'll create a mental checklist of the things you need to make every following run a little bit better.
Visit a running store to have your feet sized and your gait analyzed so you're training in the right shoes. Don't be surprised if they advise that you size up from what you wear daily. On long runs, feet swell while running and you want the extra room to avoid blisters and black toenails.
You can get away with one pair of running shoes for your training, but some people prefer to have a daily trainer and a long run shoe with a bit more cushioning. The long run shoe is what you'll ultimately race in. Splitting up your miles among multiple pairs of shoes will ensure they last longer, too. The rule of thumb is to replace your shoes and get a new pair every 300-500 miles.
The most popular daily trainer shoes are from brands like Brooks and Nike. A special consideration for women: several brands like Puma and lululemon have now developed women's running shoes that are not just smaller versions of men's shoes. If you've struggled with running shoes in the past, these might be good options for you.
Technical Running Apparel
Technical short sleeve t-shirts, tank tops, or long sleeves;, leggings, tights or joggers; running shorts; running socks; sports bras; you'll need some combination of these for every run.
There's an important mantra runners say: "Nothing new on race day." That applies to your apparel as well. If you have a fly fit you want to wear for your half marathon, you should definitely plan to train in it. That way you know ahead of time if you'll have chafing or size issues.
Some of the best brands making functional running gear are: Brooks, Lululemon, Nike, and Tracksmith.
Anti-Chafing Balm
There are two types of chafing: fabric on skin and skin on skin. You can mostly manage fabric on skin chafing by switching out what you're wearing. Skin on skin chafing can be managed with anti-chafe balms like Bodyglide.
Carrying Case
If you'll be training with your phone on hand or need to carry any number of other things (emergency cash, gels, car keys, etc), then you might need something like a running belt. Running belts, like Flipbelt (Amazon and our favorite), go around the waist and have either one big pocket or several smaller ones. They are often waterproof, which is ideal if you're running in inclement weather. Some of them also have slots to hold small water bottles, doubling as your hydration pack.
Another option is a phone holder armband. Or, opt for running pants that have the appropriate pockets for your whims. Even women's running shorts are being made with plenty of pocket consideration these days.
Running Watch
GPS watches can be pricey, but it's a splurge that is worth it. Garmin, Coros, and Suunto are the major players with varying features and prices. Most half marathoners don't need a watch that is too flashy. You mainly want to find one that will provide accurate GPS tracking of your training runs, basic data on effort using metrics like heart rate and pace, and decent battery life. If you're into data and biohacking, you can certainly find a watch that will tell you everything.
What Half Marathon Gear Do You Need For Race Day?
It's the night before the half marathon race–time to start assembling your race kit. Here is a basic gear checklist to start with:
Shoes and moisture-wicking socks
Running outfit
Fuel (electrolytes and gels)
Anti-chafing balm
Race bib and safety pins
Watch
Cell phone
Money and identification
Hair ties or running hat
Weather gear
Headphones
Don't forget clothes for after the race. Most races will let you check a bag to pick up at the finish line. If you're planning to stick around and celebrate after, you'll be glad you have dry clothes to change into and comfortable shoes to wear.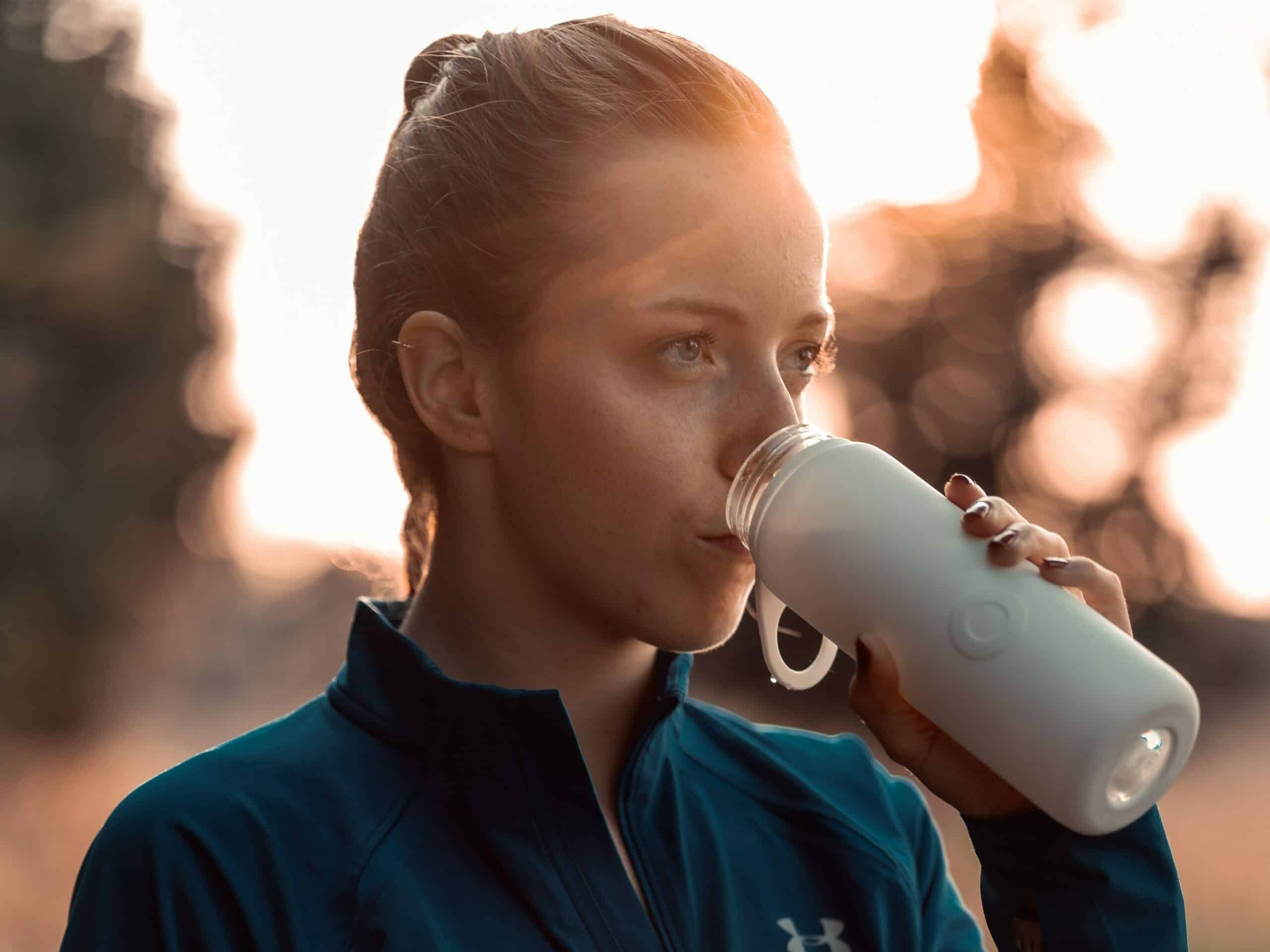 Should You Carry a Water Bottle for a Half Marathon?
You'll definitely need to hydrate during a half marathon with water and electrolytes. During and after hard efforts, your body will need to replenish electrolytes lost through sweat. It's not just sodium; calcium, potassium, chloride, and magnesium are also lost. There are a number of sports drinks (Nuun, LMNT, and Skratch) out there for runners that you can test and see what flavors and formulas work best for you.
There are some hydration variables to consider to help you decide whether to carry your own or rely on the aid stations.
Do you personally mind holding a water bottle for 13.1 miles? Or wearing a hydration vest or belt?
Are hydration vests and water bottles permitted at your half marathon?
Will the aid stations provide cups or do you need to bring your own? (In an attempt to reduce waste, more races are asking runners to bring their own reusable cup. Nathan makes a silicone cup that easily fits in a pocket.)
Check the race website for answers to these questions.
Half Marathon Nutrition
Nutrition before and after running is very important, but when you're running longer distances like the half marathon, your body will need to replenish glycogen stores.
A general rule of thumb is to plan to fuel with easily-digestible carbohydrate on runs longer than 75 minutes. A registered dietitian can help you dial in exactly what your body needs.
Energy gels are one option to bring on long runs and race day. Popular brands include Gu, Honey Stinger and UCAN. They come in a variety of flavors and can be fortified with extra electrolytes or caffeine. If you don't want to bring your own nutrition on race day, then it's recommended that you use the same brand the race will be using while you're training. It's not worth risking an upset stomach by taking in something you've never had before.
If gels aren't your thing, it's also possible to refuel with whole foods like bananas or dried fruit.
Half Marathon Gear For the Cold, Hot and Wet Weather
Be mindful of the weather the best you can be and prepare for contingencies.
Some races require long waits at the starting line, especially if it's one you have to take a shuttle to get to. Consider bringing a throwaway layer so you don't get too chilly before your body gets moving. Although check first to see if that is allowed and if the race organizers intend to donate the clothes. Trash bags also work well as an easily disposable rain cover.
If you're racing in a place you're unfamiliar with, research what the weather is normally like that time of year.
In cold weather, you'll want:
Gloves
Ear warmers
Gaiter
Chapstick
During warmer weather, you'll want: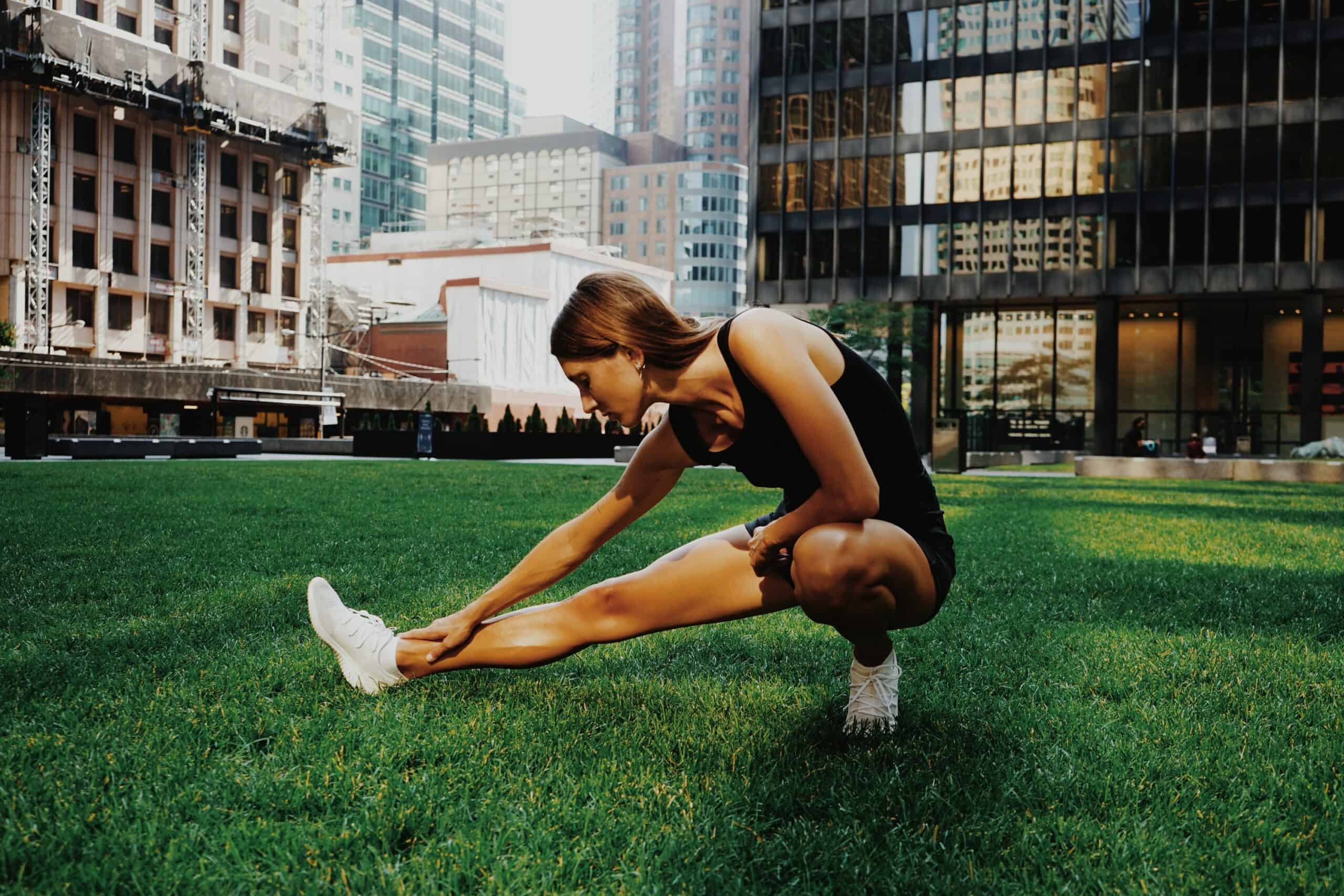 Nobody enjoys hobbling around after a long run or at work the day after the big race. Lucky for us, there are recovery products that can help you manage that soreness.
Every runner should have a foam roller. Foam rolling offers a self-myofascial release and allows muscles to go back to their full range of motion. Mobot makes a foam roller/water bottle combo that is a great option for travel. We like the Triggerpoint GRID Foam Roller.
Like a foam roller for your feet, lacrosse balls are a nice firmness for massaging tired feet. Tennis balls also work, but are not as firm.
The running community is generally torn on whether or not compression socks are worth it, but some people do notice a benefit from improved blood flow when wearing them after a hard effort.
An epsom salt bath is a nice post-run treat. Not only does it help to soothe aching muscles, but will also help your body replenish the electrolyte magnesium.
That might all seem like a lot. Rest assured, though, that after your first half marathon is over, you'll know exactly what you need (and don't need) for the next one.
–
Everything featured on Half Marathon Guide is independently selected. We may receive a small commission on purchases made from some of our links.