Running gear has come a long way since the days of cotton sweats and terrycloth headbands. We've moved from running shoes made on a waffle iron (no really, that's how the first Nike runners were made) to super shoes that are actually shaving minutes from runners' PRs. It's all pretty rad and might make you wonder what marathon gear you should invest into to perform your best.
There are a lot of products and a lot of opinions about what a runner should wear and carry on their way to the marathon finish line. So, it would make sense if your Amazon cart is filled with a bunch of random running accessories. But you may not need it all, or you may need to find what's right for you.
Here, we'll go through what actually matters to marathon runners and help you figure out what you need to get to the finish line.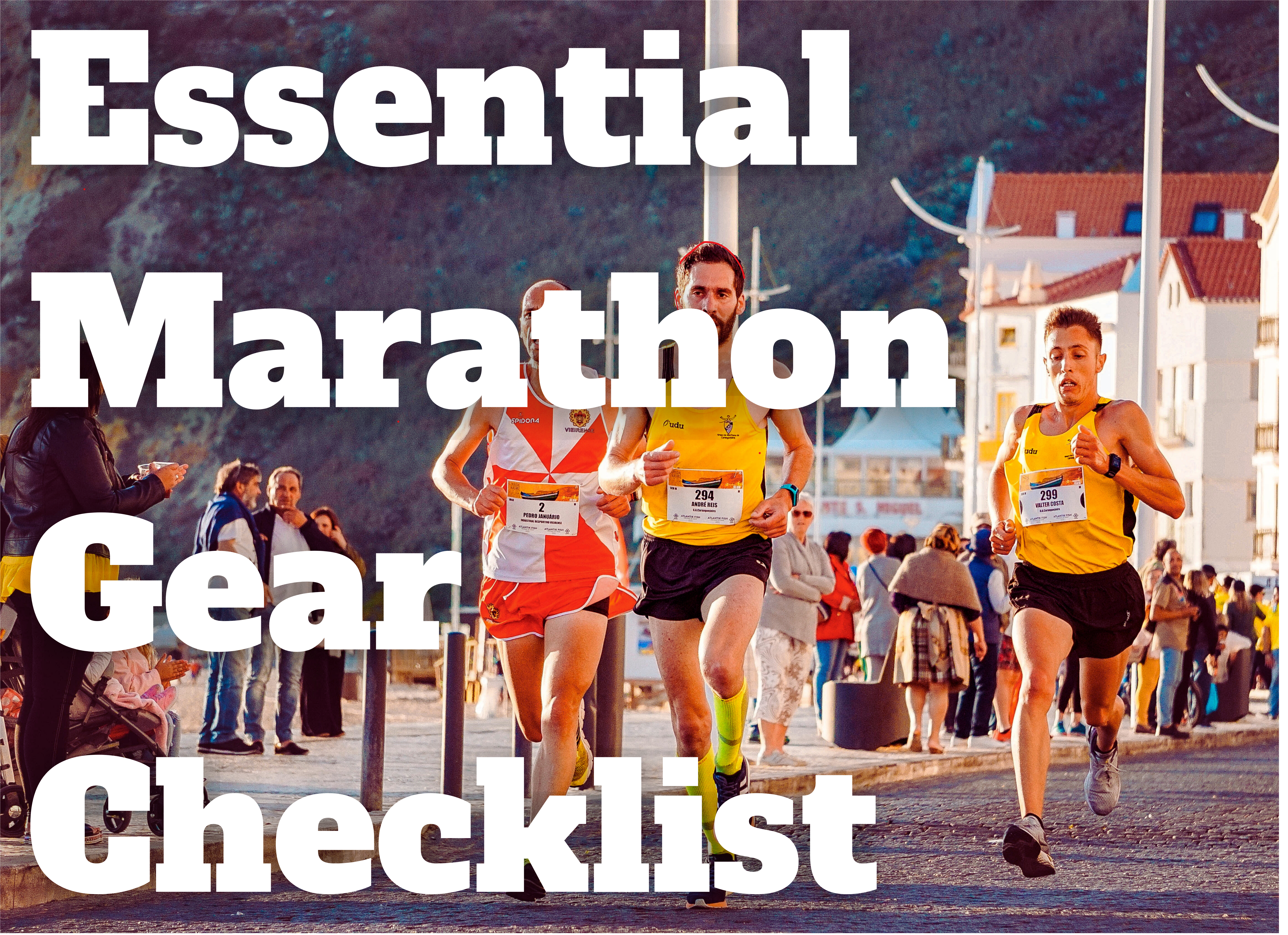 A Checklist of Important Marathon Gear
Marathon Training & Racing Shoes
How to choose marathon shoes
If you invest in one piece of gear for your big race, go for shoes.
Actually, go for at least two pairs so you aren't running in dead shoes on race day. Throughout the course of training, you'll be logging runs of up to 22 miles, depending on your marathon training plan, and then running a solid 26.2 miles on race day.
That's a ton of cumulative hours on your feet, many more than your last half marathon training cycle, which is why you need good shoes.
And not just any good shoes, good shoes for your feet, your run style, any orthopedic issues you deal with, and your stride.
To find the right running shoe for you, your first stop should be a running shoe store. There, you can try on different brands, styles, and sizes and figure out what feels good. You will want a shoe with enough support to get you through many miles.
It's hard to recommend shoes since it is such a personal choice.
Our favorite marathon shoes
Best for Marathon Racing: Nike Alphafly 2
If you're serious about running a personal best, consider doing a few training runs in a super shoe. If you find you like how the shoe distributes the cushion and the feel of the carbon plate, we're very obsessed with the Alphafly 2 and the Nike Vaporfly 3.
You'll see a ton of elite runners run this year's marathons in these.
To see more, you can check out our top 8 favorite marathon racing shoes.
Best for Marathon Training: Brooks Adrenaline GTS 22
Brooks is notorious for their superior cushion and stability, especially the Brooks Adrenaline GTS 22. It's simple and reliable.
For more marathon training shoes, we've compiled a list for you here.
Marathon Socks
How to choose marathon socks
Choosing the right running socks might seem small, but seriously, it could make or break your marathon, especially if it's your first marathon.
Here are some key factors to consider when picking your next running sock:
Moisture-Wicking: Choosing a sock with the ability to wick away moisture is essential. These socks will take sweat away from your skin, keeping your feet dry, which will be more comfortable and prevent blisters and chafing.
Your best bet is to choose synthetic materials like polyester or nylon. If you can tolerate merino wool or a blend, this is another great option.
Breathability: Grabbing a pair of socks that allow air to circulate is essential – especially if you're racing in warmer temps.
Look for mesh panels, ventilation zones, and lightweight materials.
Cushioning and Padding: How much cushion you need depends on your preferences, but since you'll be running long distances, you might want to consider a plusher sock offers impact absorption. But if those feel too thick and chunky, go for something thinner.
Arch Support: Proper arch support can reduce foot discomfort. Some compression socks have support targeted around the arch.
Fit: A well-fitting sock is essential to prevent discomfort and blisters.
Seamless Design: If you're prone to blisters, look for socks without seams.
Length: Running socks come in different lengths, from no-show to knee-high. It's a matter of personal preference, and you should choose based on what works well with your running shoe and weather conditions. No-show socks are fine for warm races while thicker longer socks offer extra protection in the cold.
Our Favorite Marathon Socks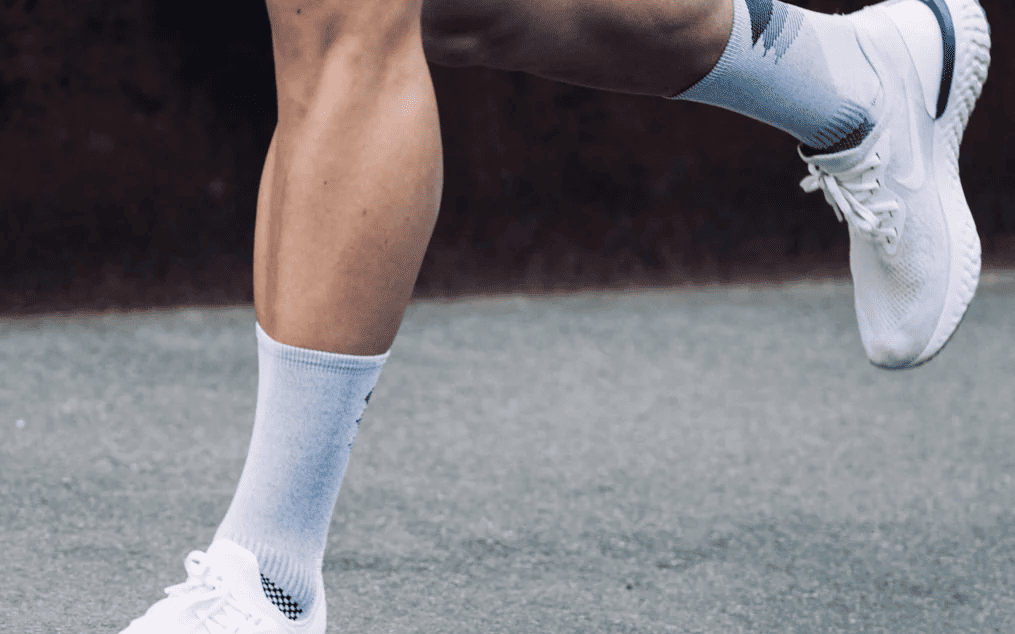 Sports bra
There are some women out there who would rather run without shoes than run without a sports bra, which proves just how important this piece of gear truly is. Like shoes, this is a highly individualized purchase. You want to look for a bra with good support that's still breathable.
Our favorite sports bra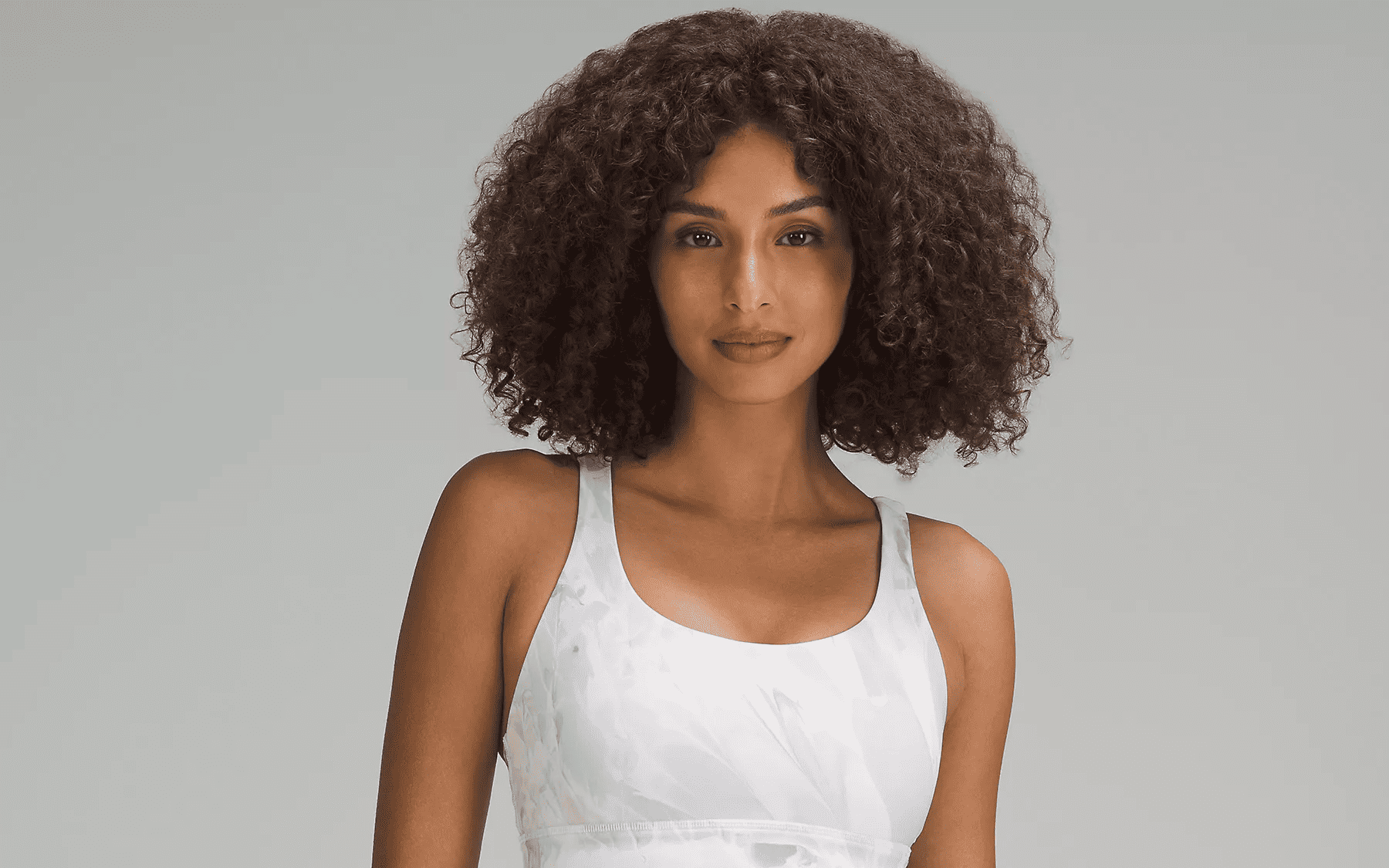 Bustier women needing a high-impact sports bra should try the highly-rated ShetFit Ultimate Sports Bra.
Our top pick for women who have flatter chests is the Lululemon Energy Bra.
Sports Sunscreen
Sports sunscreens are formulated to withstand sweat and water during intense physical activities. They also last longer than regular sunscreen. Remember that on even cloudy or cold days, using sunscreen will protect you from harmful UV rays.
Our favorite running sunscreen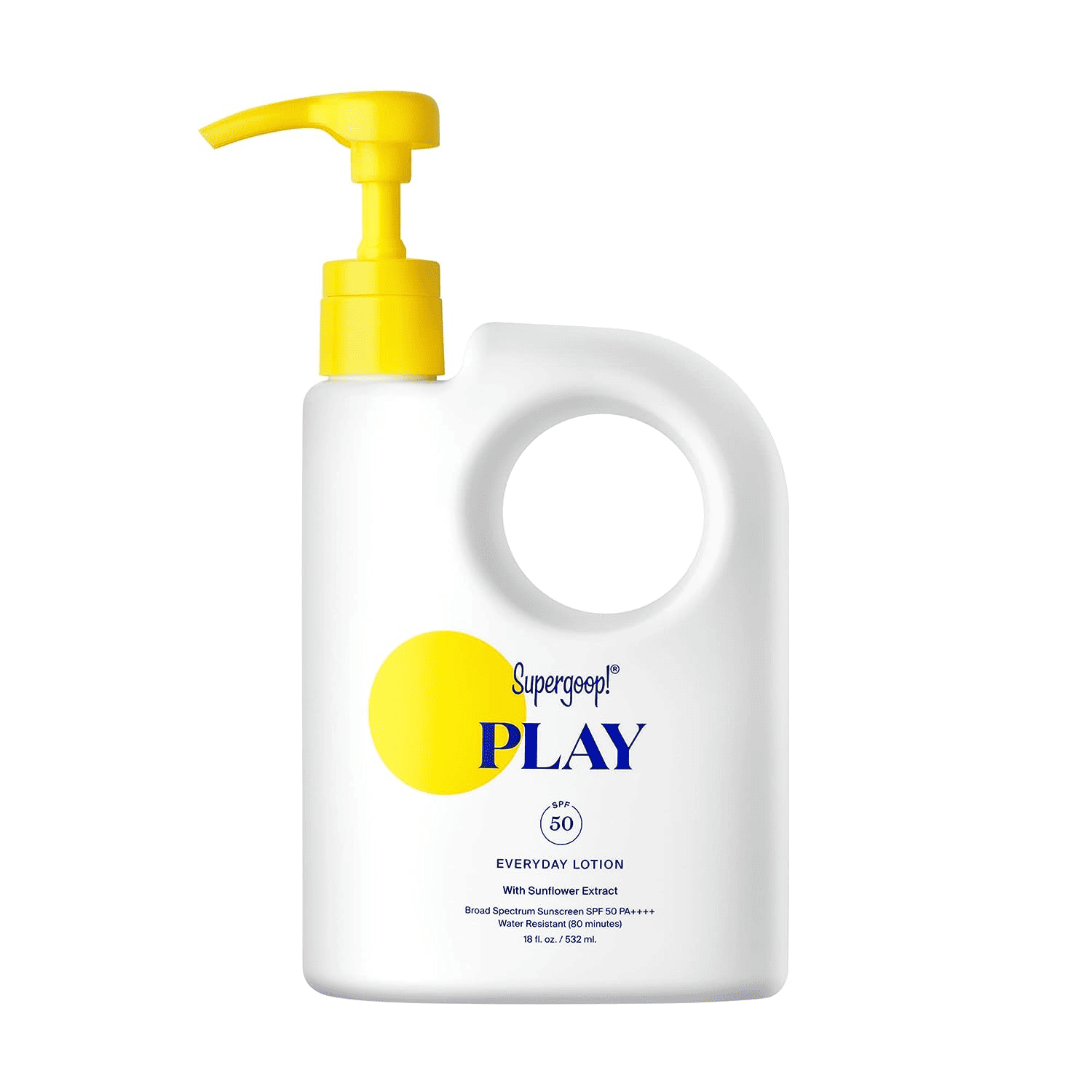 Our top pick is the Supergoop! PLAY Everyday Lotion, which stays in place and won't cause your eyes to burn.
Related: The Best Sunscreen for Runners
Running Sunglasses
A lightweight pair of sunglasses will protect your eyes and keep you from straining your vision and using energy to squint.
So many runners forget that even though the race starts early and often in the dark, you'll need some shades as the sun rises.
Our favorite running sunglasses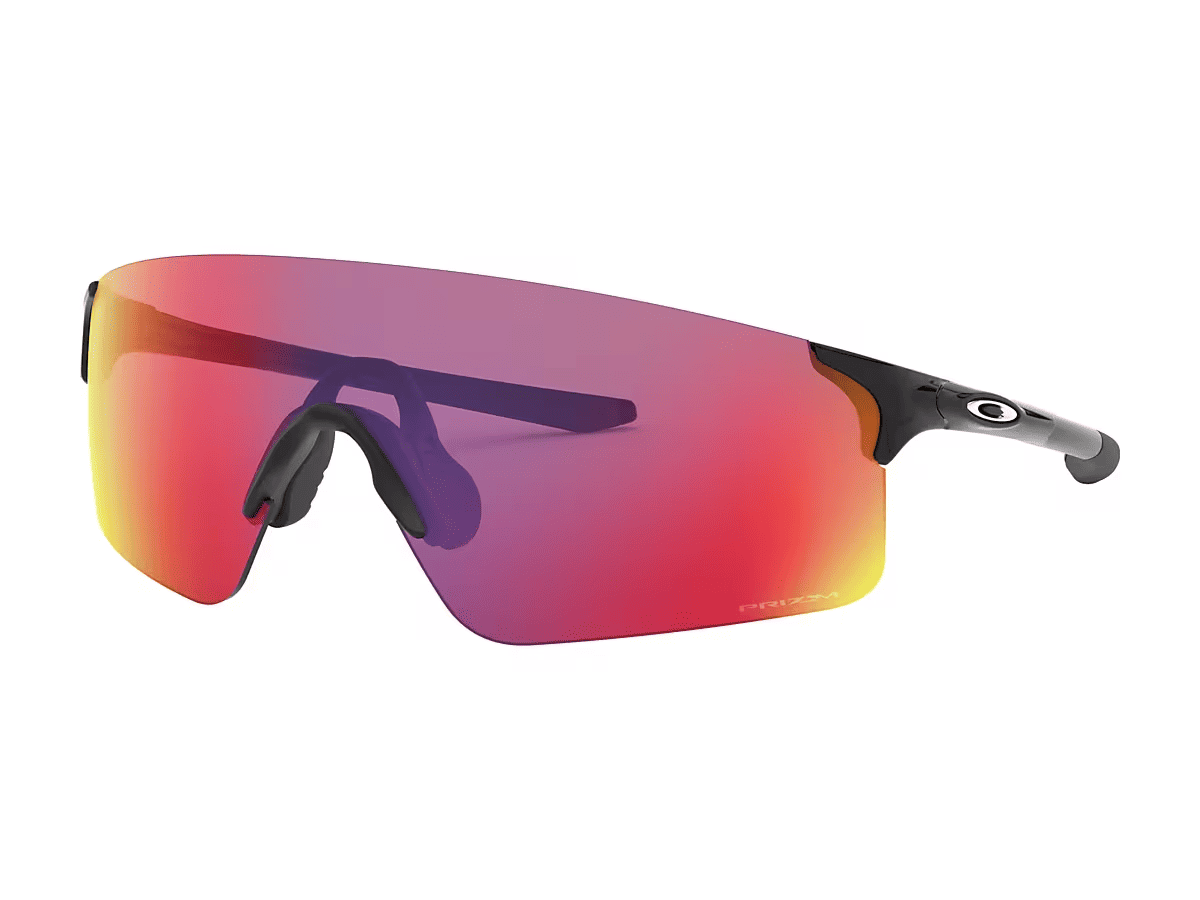 Consider a pair of Goodrs – they're cheap, durable, and flattering for every runner.
If you want to go for more of the elite look and don't mind dropping some serious cash, the Oakley EVZero Blades not only look good, but enhance colors and stay on your face no matter what.
Running Hat
During a marathon, your gear needs to protect you from the elements, whether that's sun, wind, rain, snow, bugs – anything mother nature throws your way. A simple hat can really help, especially when it comes to regulating your temperature. Choose a cap that's made for running. They're usually constructed to be aerodynamic and made from moisture-wicking materials.
Our favorite running hat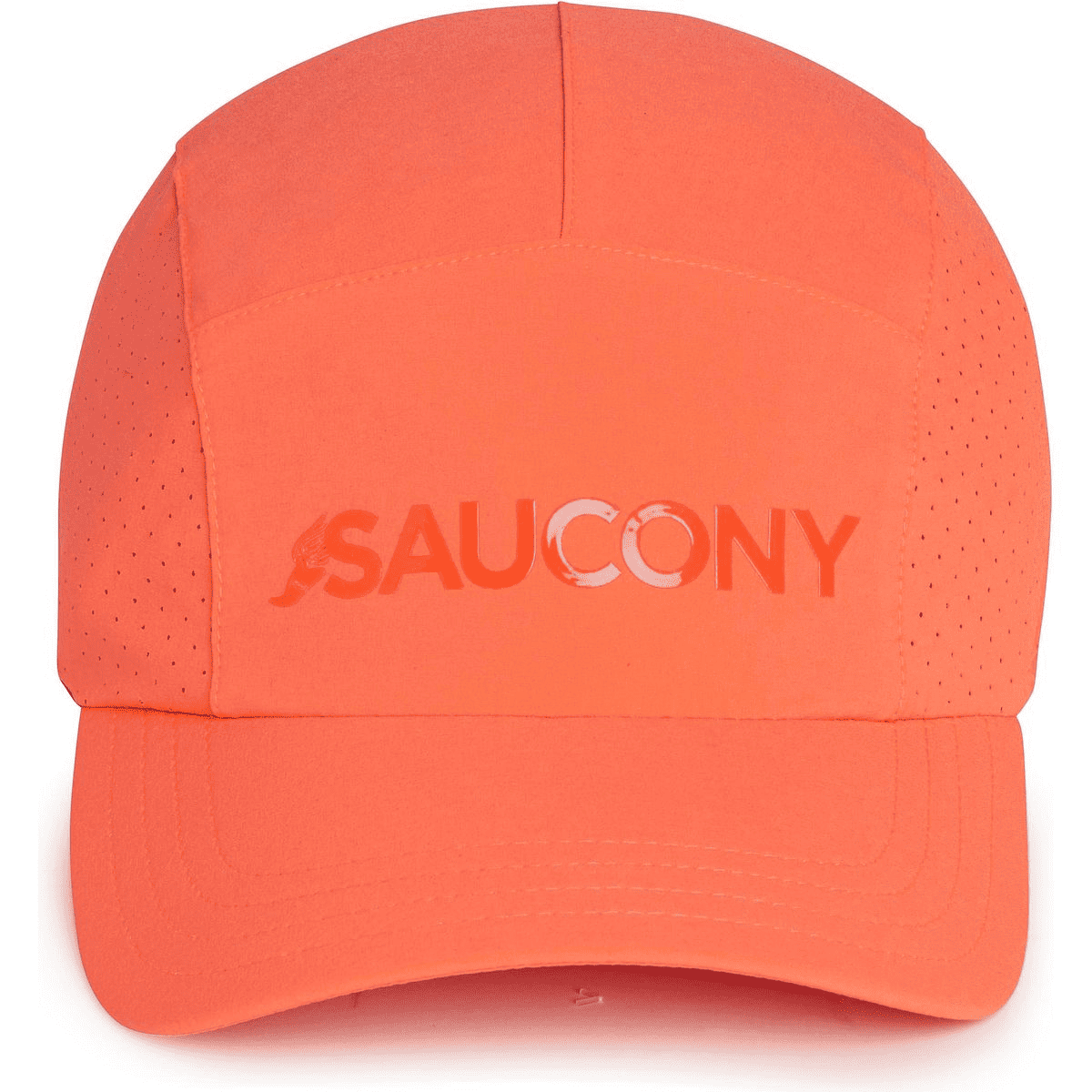 We are partial to Janji's AFO Hyperlight Cap. For something a bit more traditional that works as hard as you do, check out Saucony's classic Outpace Hat.
Anti-chafe cream
Unless you're a robot, you will likely experience chafing on some part of your body during marathon training and the race. Inner thighs, nipples, armpits – all of our most sensitive places are subject to terrible friction that will give you the feeling of road rash. You have enough to deal with, so prevent it before it starts by using a good anti-chafing cream.
Our favorite anti-chafe cream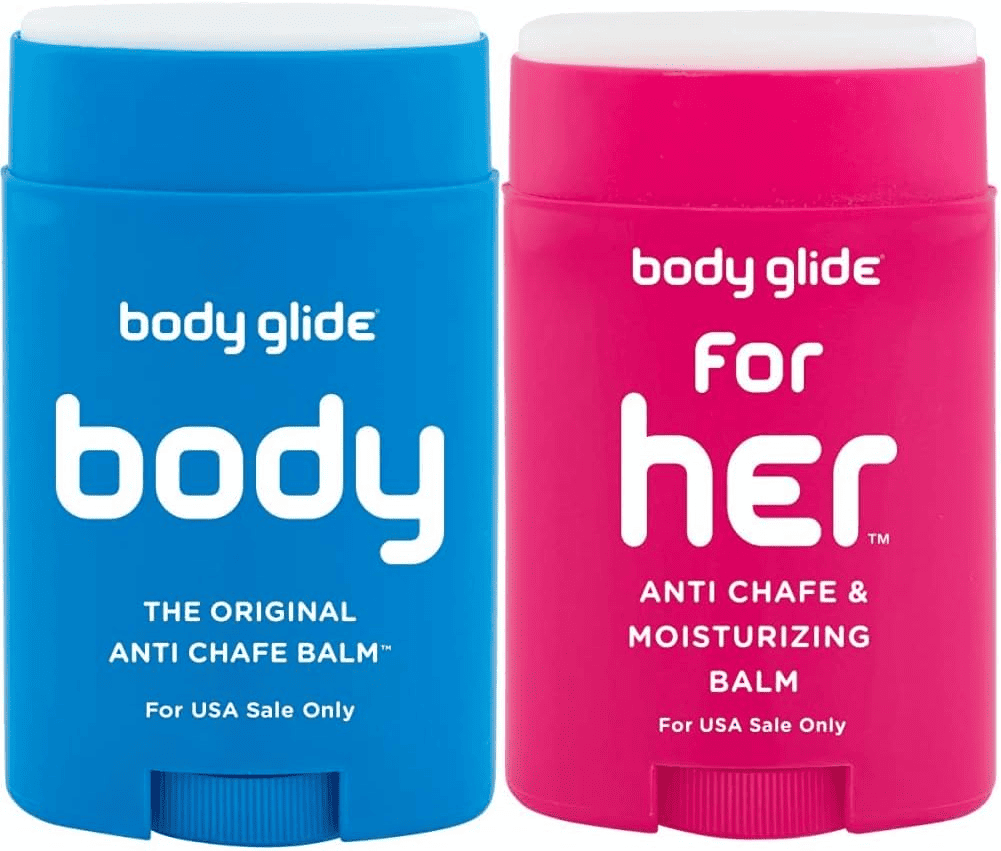 Vaseline will work, but there are concoctions specific to running, like Bodyglide, which is dermatologist recommended.
Running belt
Running belts are optional, especially if you feel confident carrying your fuel and other accessories in your pockets for the race. But if you need more storage, a belt is a lightweight alternative to pockets or a backpack, which will likely be cumbersome and waste energy during the race.
Our favorite running belt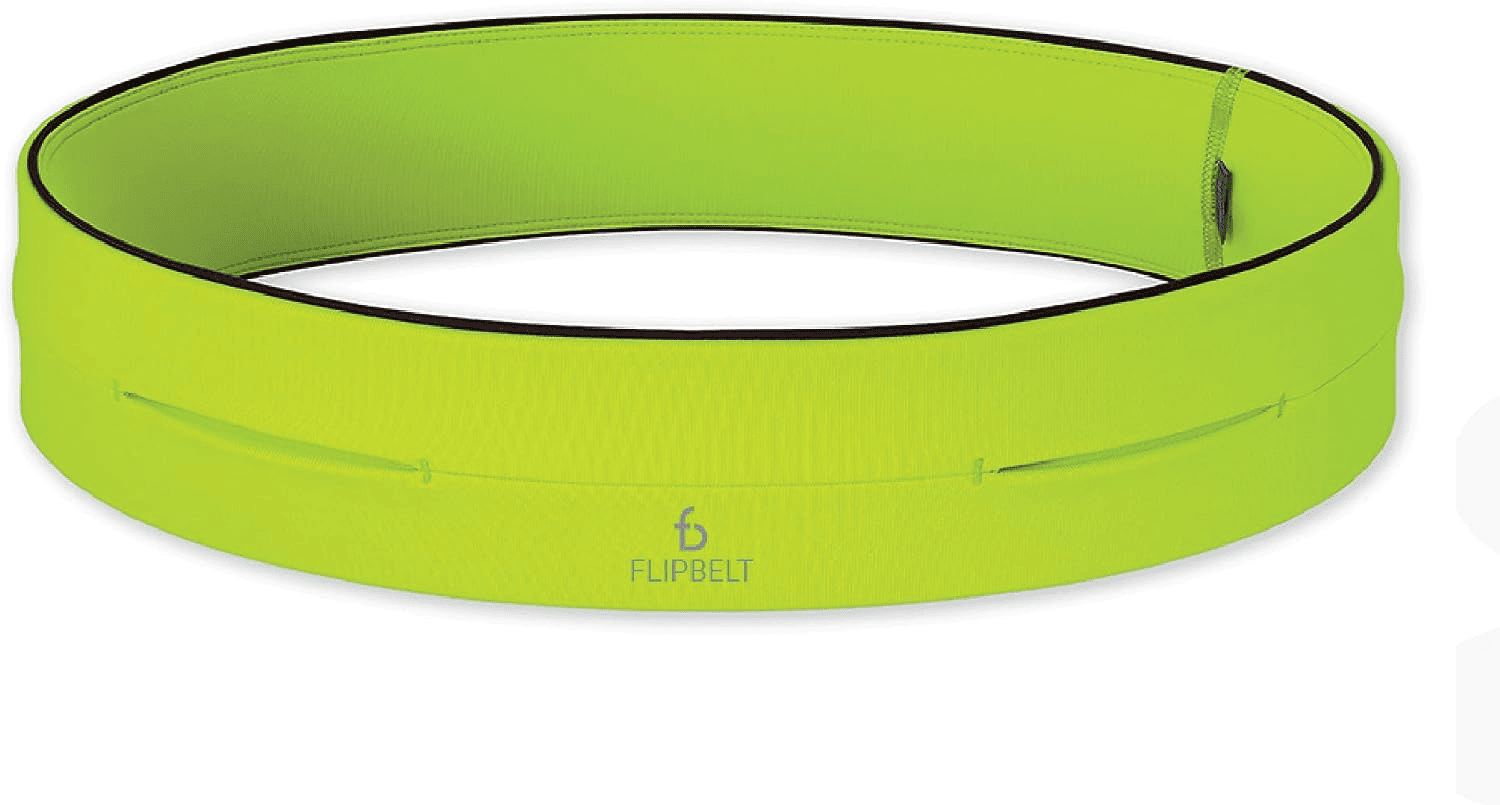 Over the years, Flipbelt has earned a cult following, and for good reason. It doesn't bounce or chafe and holds a ton of stuff.
GPS Watch
You don't need a running watch, but it makes training, pacing, and racing a lot easier. If you own an Apple Watch, that's likely all you need. Otherwise, invest in a Garmin watch.
Our favorite GPS running watch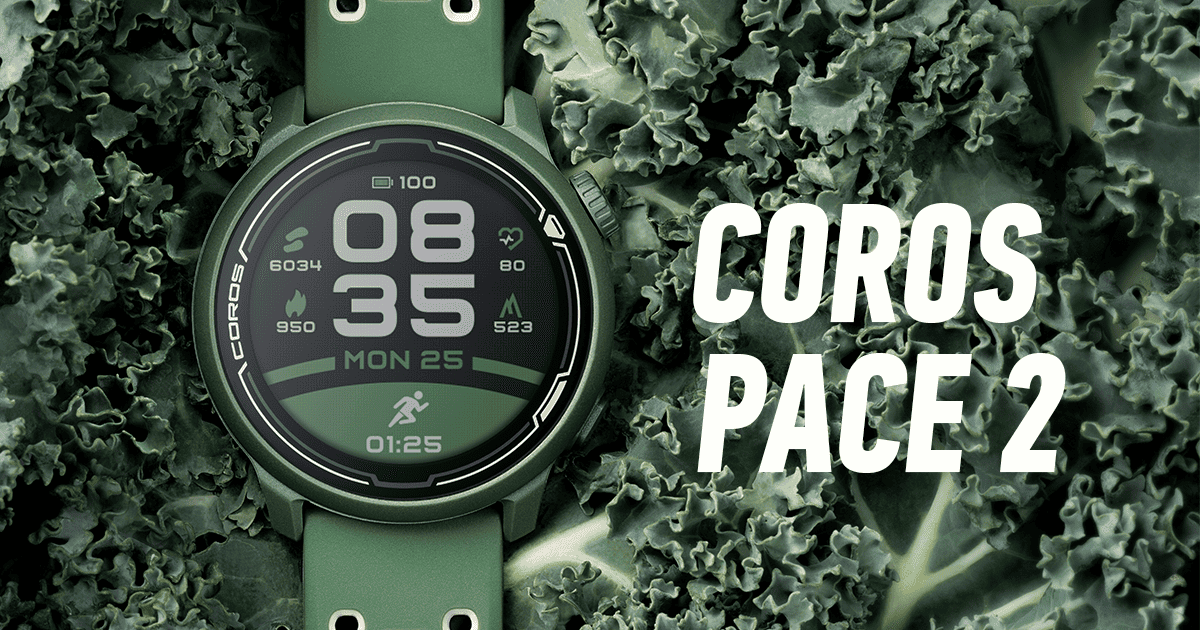 A great mid-range running watch is the COROS Pace 2 or the Garmin Forerunner. Not only will it track your runs and heart rate accurately, it has a long battery life and a ton of other features to help you monitor your fitness and recovery. Plus, you can upload music onto it and pair it with Bluetooth headphones so you don't have to carry your phone while you run.
Plus, using a GPS watch will allow you to sync your workouts with your phone and training apps.
If you're still looking for a training app, we recommend Runna. As a reader, you get two weeks free with code HALFMARATHON.
Running Recovery
Running a marathon has a few parts. There's preparation, nutrition, and there's for sure a lot of running. And then there's recovery which is everything from a pre-race taper to a post-race meal.
Our favorite running recovery gear

There are some high-tech products on the market like the Hyperice Normatec 3 which is an air compression device designed to improve mobility and recovery. Runners swear by them, but they're on the upper end of what you'll want to be spending on recovery gear.
We've always found devices like the Triggerpoint Grid Foam Roller or a Theragun to be high-quality recovery products that break up fascia and lactic acid build up and are worth the money.
What to Wear in Different Temperatures
After you have all the marathon gear you could ever want, you have to plan (and practice in) your race-day running clothes.
Beginners, this is especially important for you.
Figuring out what your race outfit of the day will be will depend on the weather. You might be able to guestimate the conditions based on the season and location of your race. Of course, your race day attire can't be set in stone and you must keep an eye on the weather in the days leading up to the race.
Here's how to handle any condition:
Marathon gear for cold weather: Below 40ºF
For cold-weather marathons, extra gear is key for comfort and conserving energy spent on staying warm. Your body temperature will be elevated while you run, but you still have to dress for cold conditions. Here's what you need to stay warm, conserve energy, and conquer a cold marathon:
Running gloves or mittens: Your extremities are the first to lose blood in the bitter cold. Invest in gloves to protect your hands. Make sure you try them on and get ones with a relaxed fit – anything too tight will only make your circulation worse. If you can't decide between a glove or a mitten, Nathan has this nifty convertible option that is super warm.
Head protection: Consider a sweat-resistant ear band. If it's really cold, go with a running beanie, like this one from rnnr.
Layering: Opt for a long-sleeve shirt with a possible short-sleeve underneath. For sub-teen temperatures, a thin base layer keeps you warm without adding bulk. These should be sweat-wicking to keep your cold sweat away from your skin.
Running Tights: In these cold conditions, fleece-lined tights can be more comfortable than shorts. If fleece-lined isn't for you, any moisture-wicking tights will suffice. Keep in mind that you can wear a pair of windbreaker pants as an outer layer and take them off once your legs get warmed up.
Outer Layers: Windbreaker running jackets will keep your core warm. Vests also preserve core warmth, aiding energy conservation during windy runs.
Marathon gear for temperate conditions: Between 40ºF to 50ºF
If you open up your weather app a week from race day and see these temps, you should rejoice — you may be one your way to running your best marathon. This is the sweet spot for marathoners. There's little chance for overheating and the brisk air should work to your advantage.
In these conditions, layering is your friend. Experienced marathoners will wear a whole top layer called the "throwaway layer." These are clothes that they plan to toss off as their body starts to heat up in the first one or two miles.
(Sidenote: many race directors collect these clothes and donate them to shelters or thrift stores.)
So, you probably don't want to throw away your super expensive Athleta rain jacket, but you do want to have a poncho or sweatshirt on over your core layers to keep warm and, if there's precipitation, dry.
Opt for a moisture-wicking t-shirt or tank top. When choosing a style, look for a cut that will not rub against you and that will breathe. Many runners who competed in high school or college will wear something resembling a racing singlet because they are designed for running. Wear different shirts throughout your training then choose your favorites to test during long runs.
Related: Best Running Shirts for Men
Unless you are running in very cold weather, shorts are best. The seams in tights pose too much of a friction risk and in anything more than 40 degrees, your body will likely heat up to the point where pants or leggings are sweaty and uncomfortable. But running shorts are very tricky, especially for people with larger thighs. You have to do a series of trial-and-error runs to find ones that will not ride up or chafe.

For men, we recommend On Running's Lightweight Short. We like On Running's shorts for women as well, but Lululemon's collection of running shorts comes in so many different variations of colors and lengths that it's our top choice. We especially love the Speed Up Short.
You may want to consider a winter hat and a pair of running gloves or mittens. You may not need these the whole race, but could perhaps be part of your throwaway kit. 
To find a great race in this temperature, you'll want to look at spring marathon season.
Marathon Gear for Warm Weather: More than 50ºF
If your marathon is set in a place that will be warmer than 50, you are basically racing in the dead of summer in runner terms. While your racing attire will be similar to a temperate race, minus the throwaway layer, you should look for clothing with breathable mesh panels, UV protection, and extreme moisture-wicking capabilities.
Avoid cotton fabrics, which will only collect sweat and weigh you down.
A hot race is where we would recommend carrying a hydration pack because the risk of dehydration is so great in a marathon. Choose one that's lightweight and that fits you well without bouncing to avoid chafing.
If you can, give it a whirl before race day to make sure it's not too bulky. You can also tape down any loose pockets or attachments and make it your own.
Nathan is the tried and true standard for hydration vests, and they offer different styles and sizes.
What to Look For in Marathon Attire
In the world of running gear, there are a few must-haves and a few nice-to-haves that will help you get to the start line. Here's what to consider in choosing the right marathon training and racing attire:
Must-haves
Synthetic fabrics: Polster and nylon are moisture-wicking (moves sweat away from your body) and quick-drying (dries fast).
Performance natural fibers: Bamboo and Tencel are produced from raw wood materials and can wick sweat and regulate temperature. Merino wools is a nice natural fiber that regulates temperature, but it can cause itchiness and hives for some people.
Chafe-Free Seams: To protect against friction, these clothes will offer flat or welded seams.
Nice-to-Haves
Compression: Compression technology claims that a snug fit will promote circulation and keep you feeling fresh during your run.
Mesh Vents: Tops, socks, and shoes with cooling mesh panels to prevent overheating.
Liner: Some shorts have moisture-absorbing linings. Many people don't wear undies if they have a good liner.
Sun Protection: UPF-rated products block harmful UV rays, with higher ratings providing more protection.
FAQs
What is the most popular type of clothing for long distance running?
The most popular type of clothing for long-distance running includes moisture-wicking shirts, lightweight shorts or tights, and quality running shoes. These items provide comfort and mobility throughout extended runs.
What are some essentials for a marathon runner?
Running shoes that fit and provide support are the most essential piece of gear for a marathoner. You'll also need, moisture-wicking clothing, energy gels or snacks for carbs, calories, and electrolyte balance during the race, and proper hydration. Oh, and training Above all, you should be well-trained to go the full 26.2 miles. 
What does "marathon gear" entail?
Marathon gear refers to the products and clothing you need to train and race a marathon. What your personal marathon gear is depends on the weather, your level of fitness, and what you think you will need during the race. Marathon running gear may also refer to recovery items, like a foam roller, compression socks, recovery sandals, and anything to help you with your post-run recovery.
What is the best way to carry a water bottle?
While carrying a water bottle to run might seem like a pain in the butt, it's the best way to ensure you'll be properly hydrated throughout a race or training miles. Nowadays, there are many options to carry hydration. There are water bottle slings, holders that attach to your hand, and hydration packs, vests, and backpacks. 
What else does a runner need to wear to run a marathon?
Aside from shoes, socks, and clothes, runners need to wear sunscreen, a hat, and anti-chafe cream during a marathon to protect their skin and eyes from the elements. On race day, you'll have to be wearing a race bib attached to your shirt with safety pins. You may also consider wearing a GPS watch, a Road ID, or a bracelet with your identification on it, and a good pair of earbuds. 
–
Everything featured on Half Marathon Guide is independently selected and curated. We may receive a small commission on purchases made from some of our links.