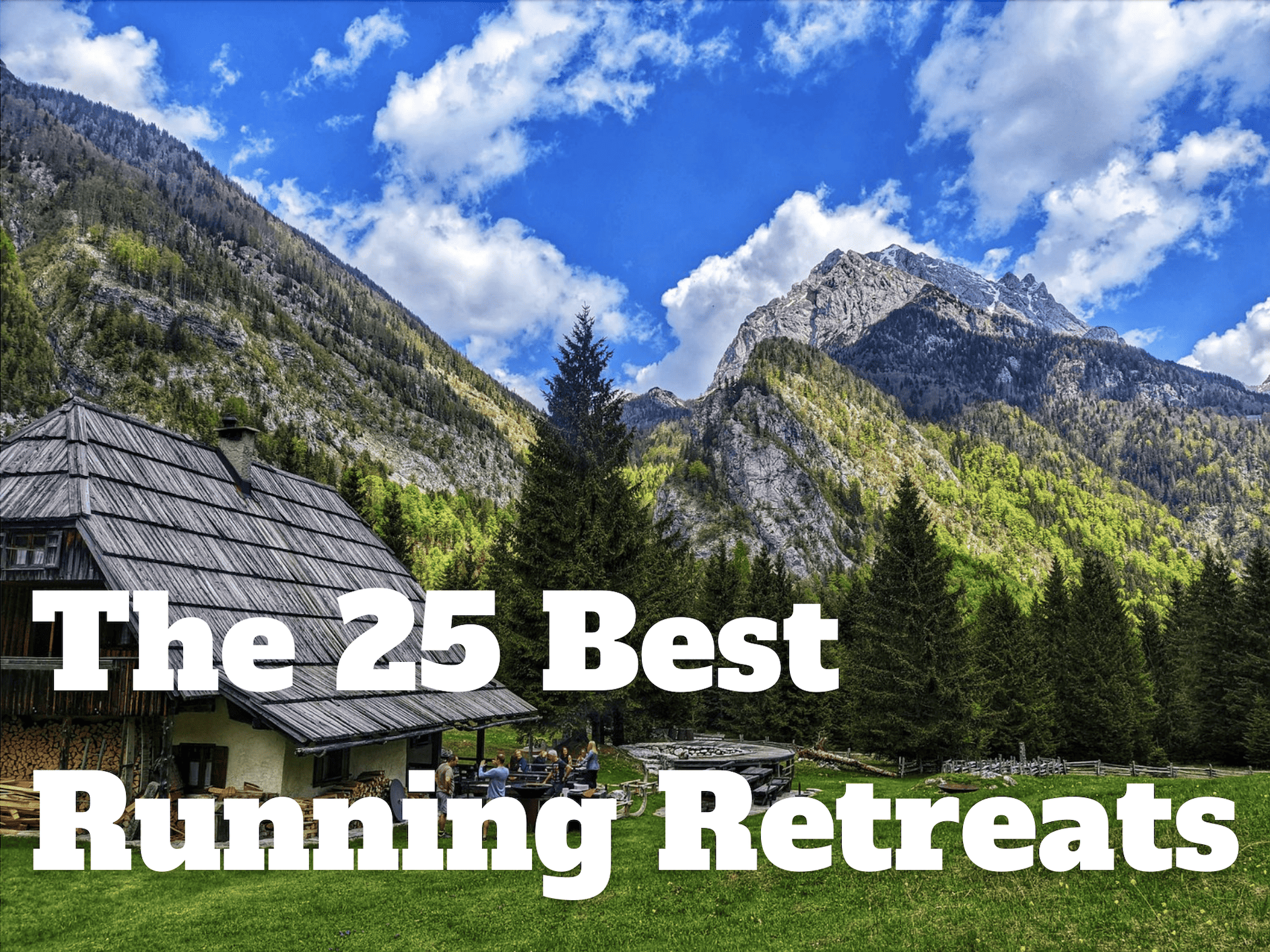 When you think about a retreat, what comes to mind? You might think of meditation, self-improvement, or just a general escape from the outside world. How about all of this paired with a rejuvenating running retreat experience?
Maybe you've never heard of the running retreat before. It can take all shapes and sizes. But, most commonly, it's a running experience that focuses on healthy habits, mindfulness, nutrition, and community building through running.
Most running retreats have a schedule is built around daily runs in beautiful places. Often, they're paired with other experiences runners might love like inspirational lectures, yoga classes, and massage treatments.
A running retreat is an opportunity to fall in love with running and health all over again.
Call it a running retreat, running camp, or running vacation – one thing's for sure; there's no better form of self-care than investing in your health, learning about mindfulness, and giving yourself uninterrupted time to focus on running.
In this article, we'll share 25 running retreats in the U.S. and around the world that are sure to re-inspire your running.
Benefits of Running Retreats
Running retreats are becoming increasingly popular, and we can definitely see why.
Here are just a few perks of attending a running retreat.
Improve your physical and mental health.
Connect with other runners and build a running community.
Learn from some of the best running experts and coaches in the world.
Escape your daily running routine.
Learn about nutrition and enjoy carefully-crafted meals.
Our 10 Favorite Running Retreats in the US
From coast to coast, here are some of the top running retreats in the US.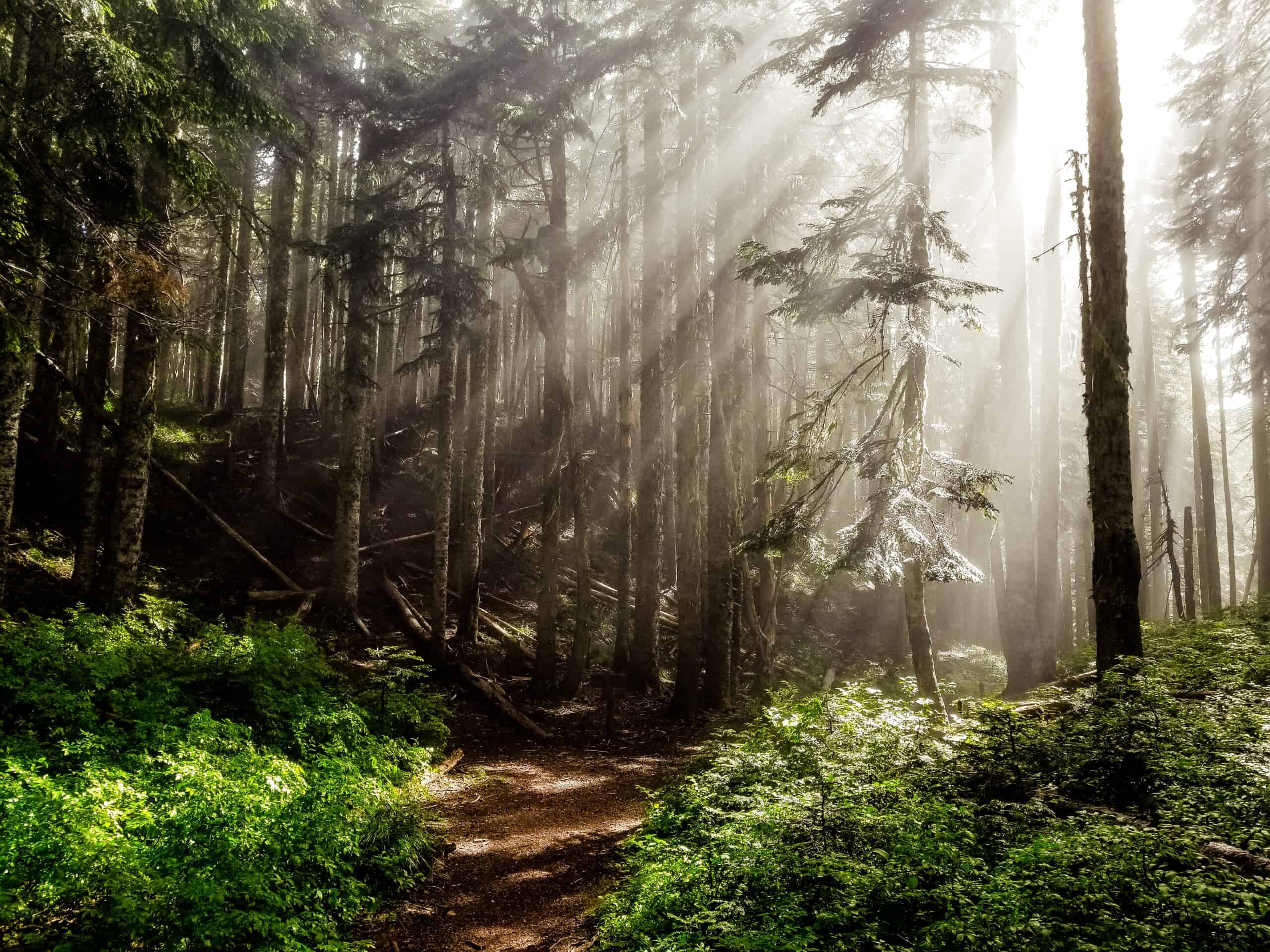 Run Oregon
The United States has become a mecca for year round running. Outside of Boulder, Colorado and Flagstaff, Arizona – Oregon has stood the test of time as being home to the major running brands, the University of Oregon, and the fresh mountain air, rivers, waterfalls and trails of the Willamette National Forrest. Rogue Expeditions is touted by Runner's World and Women's Running as one of the highest caliber tour operators of running experiences in the world. The Oregon trip is their only retreat based in the United States.
Moab Mindful Running Retreat
Many people want to experience the power of mindfulness but feel paralyzed by the thought of sitting still for hours at a meditation retreat- especially runners who are constantly on the move. Luckily, the organizers of the Moab Mindful Running Retreat have crafted a four-day retreat that perfectly combines mindfulness and movement. This women-only retreat takes runners through Utah's desert landscapes on a healing journey.
Acadia Running Retreat
Acadia National Park is a true sight to be seen, and there's no better way to capture its beauty than by hitting new trails with Acadia Running Retreat. This retreat is ideal for adventurous runners looking to get outside, connect with nature, and enjoy mindful movement. The nutritious plant-based meals and informative discussions throughout the weekend also make this a great getaway.
Flagstaff Running Retreat
If learning new running techniques from hands-on coaches sounds like your ideal long weekend, you'll love the Flagstaff Running Retreat. When runners aren't busy clocking miles on some of the best trails in Arizona, they'll have the opportunity to attend strength workouts, 1-on-1 training sessions, and lectures hosted by the elite RunnersConnect coaches.
Jeff Galloway's Lake Tahoe Running Retreat
Even if you're not a morning runner, you won't want to miss the 6 a.m. runs around Lake Tahoe during Jeff Galloway's Lake Tahoe Running Retreat. Whether you opt for the weekend retreat or week-long option, you'll have plenty of time to enjoy this area's breathtaking scenery, embark on picturesque hikes, receive personalized coaching, and enjoy interesting seminars.
Run + Refresh in Beautiful Hilton Head
Feel the sand beneath your toes on sunrise walks, find your zen during recovery yoga classes, and enjoy beachside dinners at the Run + Refresh Hilton Head Retreat. While this women-only retreat is an oceanfront escape packed with relaxation, it also features a half marathon or quarter marathon as its main running event.
Tracktown Retreats
If you're already a part of a running group that's looking for an escape, Tracktown Retreats can help you out! Their customizable retreats provide groups of runners with inspirational running experiences in Eugene, Oregon. Also, the gorgeous mountainside accommodation is a bonus to this weekend retreat in one of the US's running meccas.
Rancho La Puerta Runner Retreat
For those in need of some healing, look no further! Along with hosting traditional wellness retreats, Rancho La Puerta in California also offers a Runner Retreat hosted by their expert running concierge. The retreat features a variety of fitness classes, nourishing meals, recovery time, and restful spa treatments tailored to runners.
Run With Her Women's Trail Running Retreat
Another women-only retreat option, Run With Her Women's Trail Running Retreat guides runners of all abilities along some of the most scenic trails in Boulder, Colorado. While running is obviously a big focus of the retreat, this experience is also about forging new friendships, engaging in workshops, and enjoying nature. Plus, there are nightly campfires with s'mores! Sign me up!
AREEP's Trail Running Camp
Head to the Adirondack Mountains for a trail running event you won't forget at AREEP's Trail Running Camp. As a summer camp for adults, this experience is filled with fun activities, lots of camaraderie, and most importantly, epic runs along beautiful trails. This is an amazing opportunity to enjoy the simple fun you had as a child while also sharpening your running skills.
15 Incredible Running Retreats Around the World
If you're looking to go on an international running vacation, here are some amazing worldwide running retreat options!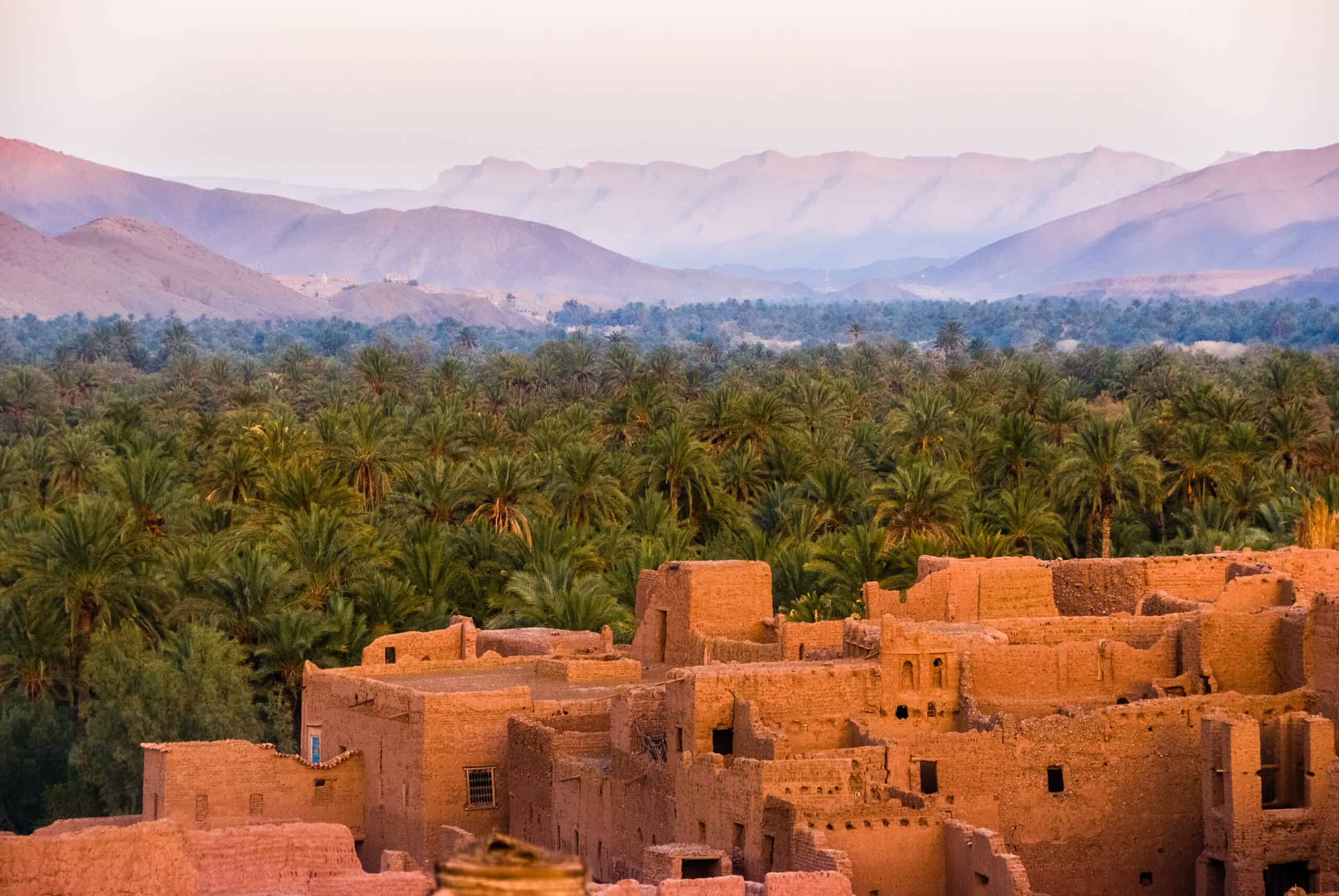 Run Morocco: Gorges & Sahara
Morocco is one of the most beautiful, welcoming and magical destinations in North Africa. The trip takes runners on the cultural lushness of the Marrakech markets, the snow-capped High Atlas Mountains, and the giant sand dunes of the Sahara. Morocco is the trip that launched the entire company but, among the other popular destinations: Nica, Ireland, and Alpe-Adria sell out every year.
Bali Running Retreat
A hot spot for yoga retreats, Bali knows a thing or two about wellness and mindfulness. At the Bali Running Retreat, you'll get to experience all the magic of a wellness retreat while running along Ubud's lush rice terraces and up the almighty Mt. Batur. This retreat allows runners to explore the wonders of Bali while also prioritizing health.
Vancouver Island Trail Running + Wellness Retreat
Sometimes, it's important to slow down and reconnect with your body. The Vancouver Island Trail Running + Wellness Retreat will help you do just that. This women-only retreat will not only give you the tools to run mindfully with proper running form, but it'll also teach you to feel more at peace with your mind and body.
Bhutan Mindful Running Retreat
As a country that prioritizes happiness and kindness, Bhutan is the ideal place for mindful retreats. You'll feel completely at peace during the Bhutan Mindful Running Retreat as you jog along abundant rice paddy terraces, practice yoga with local yoga teachers, and meditate with Buddhist monks.
Pyrenees Running Retreat
With trail running, yoga, healthy food, and culture in mind, Soul & Trail curates once-in-a-lifetime running retreats worldwide. Among them, their Pyrenees Running Retreat is a fan favorite. This reinvigorating five-day experience is the perfect way to take in all of Spain's beauty and enjoy the region's fresh, organic cuisine.
Nepal Trail Running + Wellness Retreat With Mira Rai
From Nepali child soldier to decorated trail runner, Mira Rai is the perfect candidate to host the Nepal Trail Running + Wellness Retreat. While running through quaint villages and alongside sacred Buddhist temples, you'll learn the importance of using joy as a metric of your running performance. Seriously, we can't recommend this transformational retreat enough.
Mediterranean Mindful Running Retreat by Run Wild Retreats
Nothing feeds the soul like ocean views, adventure, and delicious food. Luckily, Run Wild Retreats has crafted the Mediterranean Mindful Running Retreat, including all that and more. This energizing women-only retreat in Spain provides a balanced combination of fun, education, and cultural experiences. Plus, their practical clinics will teach you injury prevention techniques to help you run happier and healthier.
Dartmoor Fells Trail Running and Yoga Camp
Enjoy the peace and quiet of rural England during the Dartmoor Fells Trail Running and Yoga Camp. With the leadership and support of trail running experts, certified yoga teachers, and a masseuse, you'll be in good hands during this fitness getaway.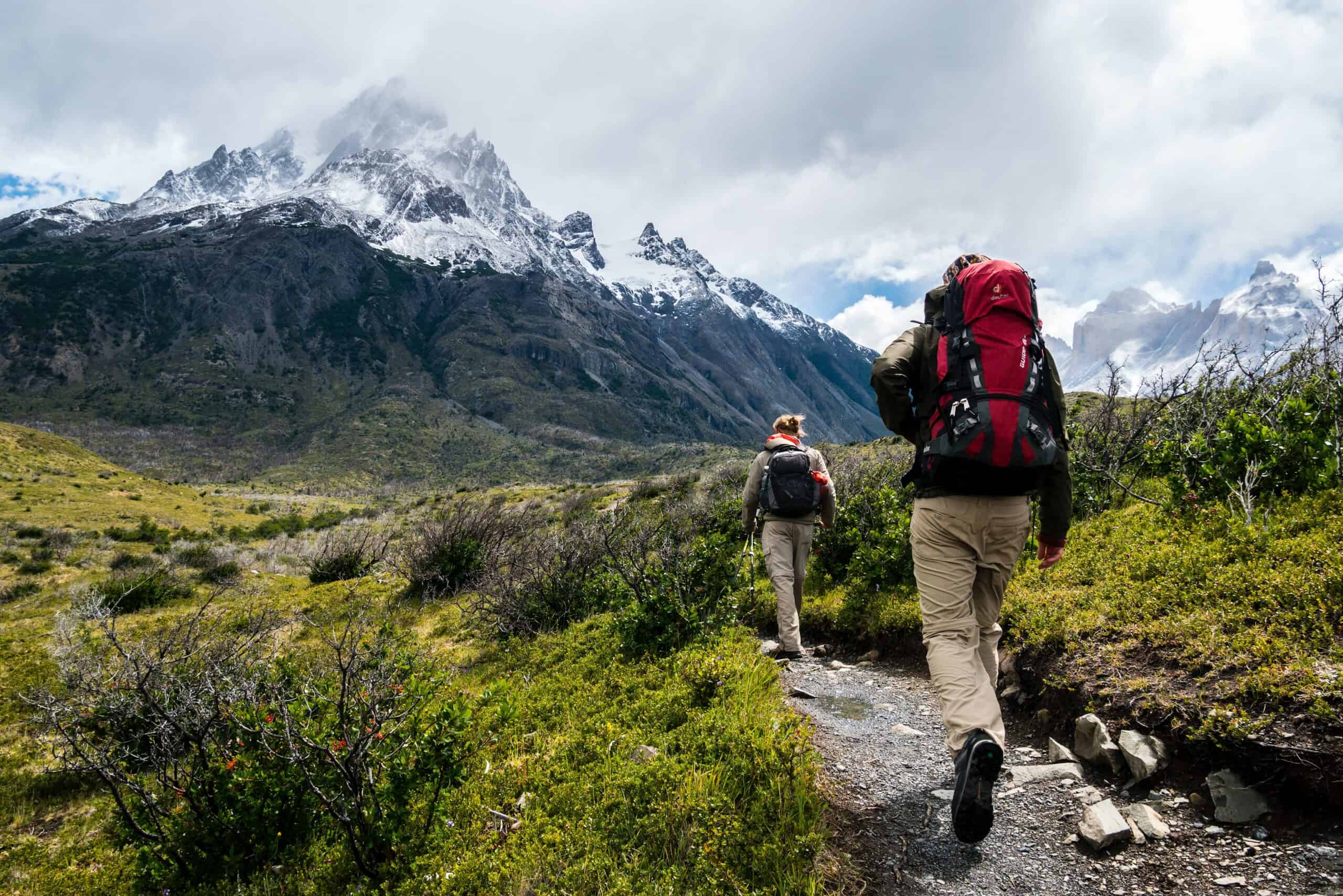 Patagonia Running Retreat
Another Rogue Expeditions retreat that's got us itching for our passports – Run Patagonia. This running adventure allows travelers to explore remote locations, embrace the diversity of Chile's landscapes, and form meaningful connections with like-minded runners. The journey traverses the fjords, mountains, and lakes between Puerto Natales and Torres Del Paine National Park. With lush forests, golden meadows, and glacial lakes – there's no better way to experience Patagonia.
Oaxaca Running, Culture, and Wellness Retreat
Aire Libre Running is an insanely cool running retreat company that's dedicated to taking runners on transcendent running journeys. Oaxaca Running, Culture, and Wellness Retreat is one of their most interesting trips. This retreat will allow you to go beyond the country's resorts and touristy destinations to experience authentic Mexican culture during the Day of the Dead celebrations. Along with enjoying the vibrant festivities, you'll do some epic mountain running, Mezcal tasting, and meditation work.
Iceland Trail Running + Wellness Retreat
With runs through some of the most awe-inspiring landscapes in the world, the Iceland Trail Running + Wellness Retreat is a great fit for those seeking to connect with nature. The healing energy of this women-only retreat will give you the boost you need to run (and live) more mindfully. It'll also equip you with practical tools to help you run injury-free.
Northern Vietnam Trail Running + Wellness Retreat
If you're looking to escape your monotonous routine and embrace the unknown, you'll love the Northern Vietnam Trail Running + Wellness Retreat. Taking you all over Hanoi's bustling streets to Sapa's lush rice terraces and on an overnight cruise through Ha Long Bay's towering islands, this transformative retreat will allow you to immerse yourself in Vietnam's rich culture while also honing your running skills.
Coromandel Trail Running Retreat
Gather up your runner friends and head to New Zealand's North Island for the Coromandel Trail Running Retreat. Whether you follow their three-day retreat plan or opt for a customized itinerary fit to match your group's goals, you can expect beautiful scenery, relaxed runs, and a renewed mindset toward fitness.
Kenya Experience Running Camp
The Kenya Experience Running Camp is a unique option for anyone looking to switch up their training. During this training camp, you'll learn how to run "the Kenyan way" from local runners and experienced coaches.
Japan Trail Running Adventure With Ricky Rates
From hot springs to hut stays, the Japan Trail Running Adventure lets you experience some of Japan's most beautiful scenery. Best suited for trail runners who love a challenge, the highlight of this retreat is definitely summiting the iconic Mt. Fuji.
DOSE Runners Retreat With Scarlett Duncan
Head to the Land Down Under for a vacation focused on movement, community, nature, and running with the DOSE Runners Retreat. Come for the pristine white-sand coastline. Stay for the scenic runs, empowering discussions, and rejuvenating recovery sessions.
Our Final Thoughts
Each running retreat has its own unique offerings and objectives, so make sure to pick a retreat that aligns with your goals. Whichever one you choose, we hope you finish feeling stronger, reenergized, and ready for more running! 

For additional running adventure inspo, check out these 30 destination races.