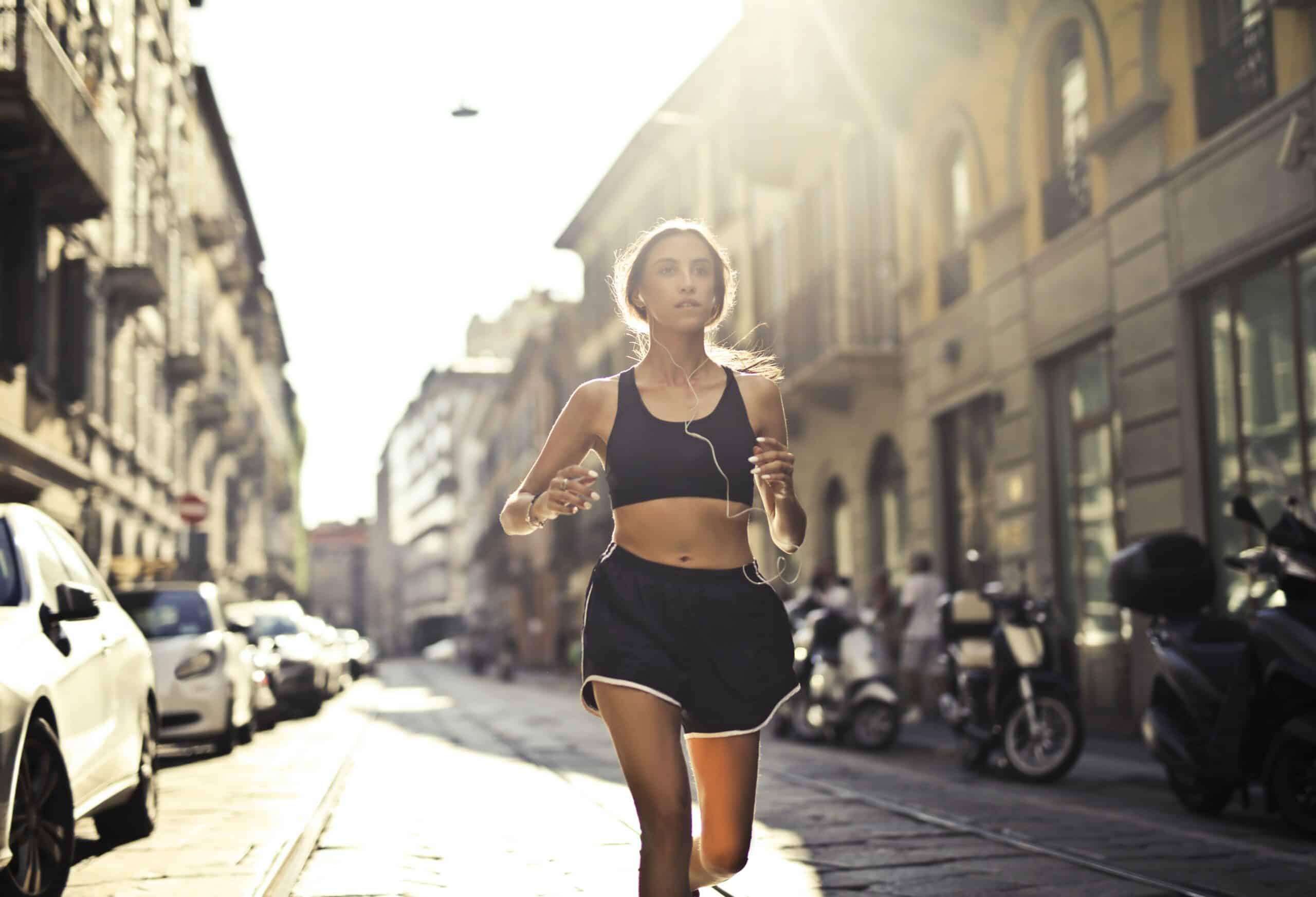 If you're a newcomer to running, you might think running only requires a pair of shoes and the right attitude. But if you ask any seasoned runner, they'll tell you that you can get away with just a solid pair of running shoes, but you're much better off with a few more essentials. Here's a look at the most popular essentials for runners the pros can't live without, and you shouldn't either.
How Does the Right Gear Help Runners?
Running foremost requires physical conditioning. However, investing in the right gear can significantly improve your overall performance, recovery, and endurance.
How so?
The right running gear gives runners the support needed to do their absolute best in both training runs and competitions. For example, a great running belt would allow you to carry enough water to hydrate you through a long run without too many stops. Similarly, a good running watch allows you to track your metrics like cadence and pace on the fly.
So, what exactly is the top and most popular essential gear for runners?
9 Essentials Every Runner Needs
Let's take a close look at which items made the cut on our list of essential gear for runners.
The right pair of running shoes
Our first essential may seem like a no-brainer however, you might be surprised how many folks get shoe selection wrong. It's a mistake to wear any other type of shoes or sneakers for running than a sneaker that's been designed for long distance running. The right pair of running shoes will provide you with the support needed to cover long distances while reducing the damage running impact would have on your feet and legs.
Why: The right pair of running shoes provide the support, cushioning, and protection needed for all of your training runs. Good shoes will spare your legs from fatigue and help maintain proper form.
What to look for:
Proper arch support, especially if you have high arches. In some cases, you may need insoles for flat or very high arched feet.
Plenty of heel support.
Ankle protection to avoid situations such as rolling.
Ample toe box, particularly if you've got wide feet.
You can expect to pay between $100 to $150 for a solid pair of running shoes. Check out our guide on running shoes here.
A sports watch
Many watches do more than tell time these days. While watches mainly help you time your runs, today's wearable technology allows you to track everything from time and distance to heart rate, step cadence, performance, and breathing. A good sports watch can become a trusted companion every step of the way.
Why: When sports watches track your pace, over time, they help you assess your performance, providing insights into areas for improvement. In addition to pacing, watches track your heart rate and breathing. This essential gear for runners can help protect your health while allowing you to monitor your performance in real-time.
What to look for:
Size matters. Look for watches that fit comfortably on your wrist, so they don't become a distraction.
Legibility matters, too. A readable screen size makes it easy to read information.
If you're into smartwatch technology, ensure your watch easily syncs to your phone.
Watches with rubber or silicone straps are better than metal bracelets.
A technical shirt
Seasoned runners know that comfort is supremely important, especially on long-distance runs. Technical shirts are usually made of specialized fabric like Dri-Fit or CoolMax, which help keep you dry from environmental moisture and sweat and avoid skin irritation.
Why: Technical shirts use fabric that keeps you cool and dry. Sweat and moisture can lead to skin irritation. Thus, technical t-shirts help avoid irritation while helping reduce your overall body temperature. These features are key to ensuring sustained long-distance performance.
What to look for:
Look for the right fabric. Cotton is typically too warm, and synthetic materials may cause irritation.
Long sleeves work well, particularly when it's cold or sunny.
Light or bright colors are good for warm weather, while darker colors are suitable for colder temperatures.
You can expect to pay about $10 to $15 for a solid technical shirt. Check out these helpful tips to keep your gear in top shape here.
An ice pack
This low-tech running gear is a must for runners. An ice pack helps you recover after long or intense runs and reduce swelling in knees, ankles, and feet. There's nothing better than having an ice pack waiting for you at the finish line.
Why: Ice packs help muscles and ligaments cool down following extensive stress to legs, back, and shoulders. In particular, ice packs are great for treating pulled muscles and ligaments as ice reduces inflammation before they become full-blown injuries.
What to look for:
Gel packs work better than water bottles.
Avoid large or oversized packs.
Bundle packages are ideal after a race.
You can expect to pay between $1 to $5 for ice packs. You can get them practically anywhere.
A running belt
This essential gear for runners is a common cause for debate. Minimalist runners would rather not carry a running belt. However, the general consensus is that a good running belt can go a long way. Ask any ultramarathoner.
Why: A running belt makes the list of essential running gear since it allows you to carry a phone, water, or money. You never know when you might need to make a call or get a drink of water.
What to look for:
Look for a lightweight running belt, added weight will become uncomfortable over long distances.
Adjustable straps avoid jangling and jostling.
Make sure a running belt is big enough to carry your phone, some money, and keys. Look for a durable material. The last thing you want is your belt falling apart while you're on the move.
You can expect to pay about $30 to $50 for a running belt.
A light jacket
A lightweight jacket is essential running gear when you run in cold or rainy weather. Early morning runners also find light jackets useful. Like a technical shirt, a lightweight jacket should be made of breathable material that won't make you feel exceedingly hot or uncomfortable.
Why: A good light jacket ensures your comfort during cold or rainy weather. Plus, a good jacket helps keep you from needlessly exposing yourself to the elements in both spring and fall.
What to look for:
Look for a soft, breathable material that won't make you too warm.
Make sure it's easy to put on and take off.
Durability is important.
A baggy jacket creates needless wind resistance.
You can expect to pay $50 to $150 for a running jacket. Check out this list for more information on top running gear.
The right sports drink
The right sports drink can help you recover lost minerals and electrolytes. Avoiding dehydration through sweating is crucial in maintaining peak athletic performance.
Why: Long-distance or intense running sessions may cause you to lose valuable minerals and electrolytes in your sweat. While water is good, it does not replenish lost nutrients. Proper hydration, especially during long runs and races, ensures you keep going and reduces the risk of dehydration.
What to look for:
Check out sugar-free and low-calorie drinks.
Drinks in powder form can be mixed with water and carried in bottles on a running belt.
Ensure your chosen drink has essential nutrients, minerals, and electrolytes.
You can expect to pay anywhere from a few cents per bottle to a couple of dollars. You can get sports drinks virtually anywhere.
A hat or head covering
Firstly, covering your head helps you stay cool when it's warm and sunny. Secondly, a head covering such as a knit cap helps keep you warm during cold days.
Why: Body temperature is extremely important. If you run without a hat on a hot day, you risk becoming overheated. If you don't wear a covering on a cold day, you may lose a significant amount of body heat through your head. Ultimately, your performance may be negatively impacted while risking your health and well-being.
What to look for:
Hats such as caps and bandanas should be made of lightweight, breathable material.
Avoid heavy wool for warm covering, such as knit caps or toques.
Ensure lightweight material. Avoid synthetic materials because these can cause irritation.
You can expect to pay $5 to $20 for a great hat or covering. Check out this list of race-day essentials here.
Running socks
Running socks are an essential running gear that we often overlook. The right socks can spare your feet from blisters while keeping your feet and toes comfortable.
Why: Like any other body part, your feet sweat. The right socks keep your feet dry and comfortable and reduce the risk of blisters. Additionally, a good pair of running socks help your feet breathe, allowing you to stay cool. Your feet on long runs will swell, and a high quality running sock will also compress the foot so it doesn't feel tight in your shoe.
What to look for:
Avoid heavy wool socks. They are bulky and may cause your shoes to feel tight.
Make sure you find lightweight, breathable material.
Baggy socks may clump in your shoes and make long distances very uncomfortable.
Synthetic materials increase the risk of irritation and blisters.
You can expect to pay about $5 to $15 for a solid pair of socks. Check out what you can do with your old gear here.
The Top Running Gear for a Top Runner
Having the right gear can help boost your performance, keep you comfortable, and reduce injury risk. We have provided you with a curated list of the essential gear for runners.
FAQ
Do Running Shoes Really Make a Difference?
Running shoes can make a significant impact on performance. Proper running shoes can increase speed, reduce fatigue, and decrease injury risk.
Do Running Shoes Affect Performance?
Running shoes can negatively or positively impact performance. Lightweight shoes can improve speed and boost endurance.
Do Running Clothes Matter?
Running clothes help keep you dry, reduce irritation, and stay comfortable throughout a run.