While running is certainly one of the most affordable sports, the further you venture into the wilderness, the more specialized gear you're going to need. If you're new to trail running, we highly suggest investing into proper trail running gear to ensure that you're able to perform to your highest potential but more important, safe out on the trails.
To help you out, we have made a comprehensive checklist list of everything you need to head out onto the trails as well as suggestions for our favorite products in each category.
Still not convinced on why you need to invest into trail running gear? Keep reading to learn the difference between road and trail gear, and see our picks for both men and women to help you be prepared for your next venture into the trails.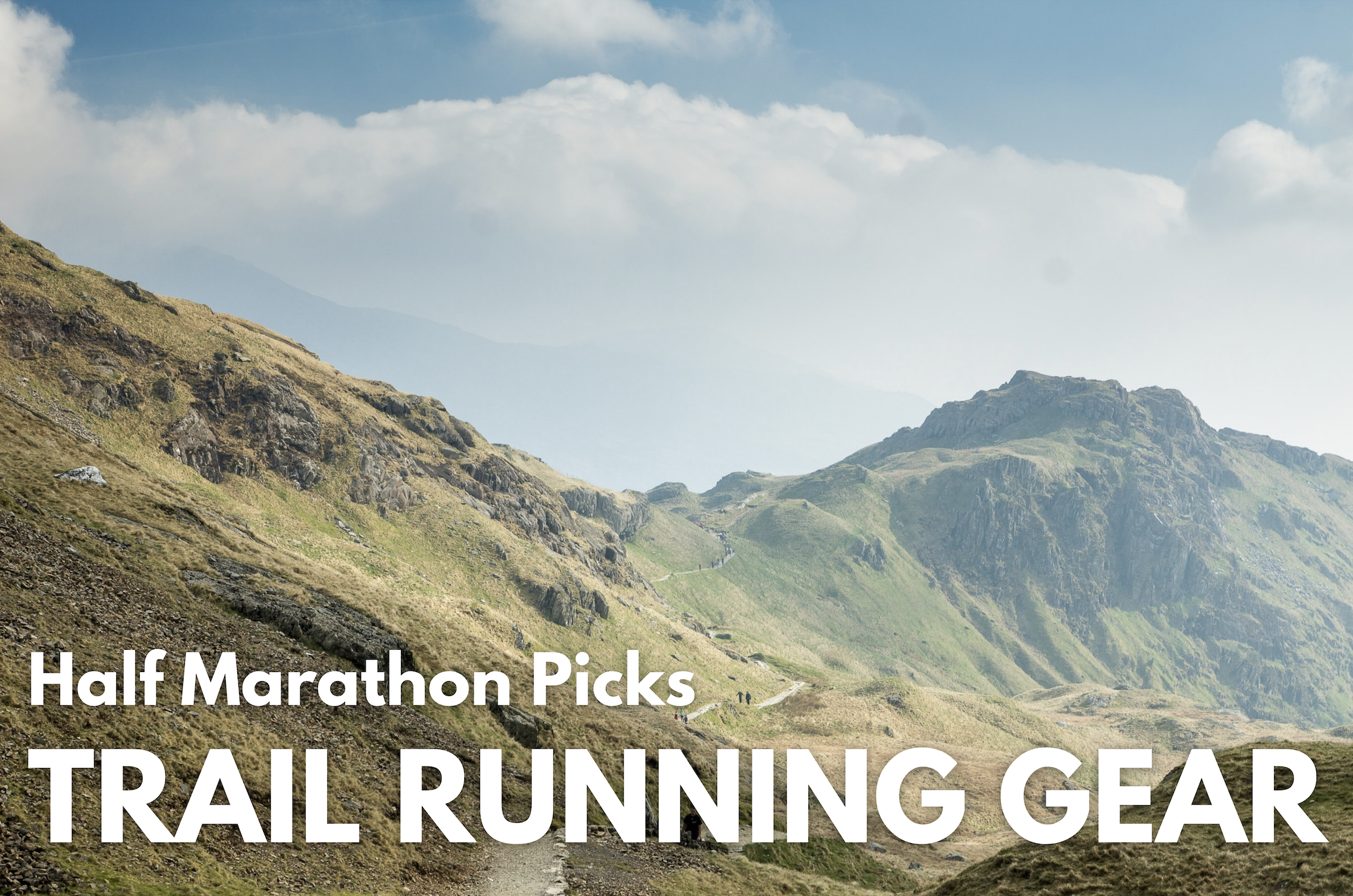 Road vs Trail Running Gear: What's the Difference
It's easy to think that running gear is universal—and while that is true to an extent, climate and terrain you run on dictates the type of gear that you need to wear.
Don't believe me? Try to run up a steep trail incline in a pair of Nike Vaporflys.
Unlike road running where you are on a hard, flat surface and generally has a relatively small change in elevation, trail running will take you on rocky, slippery, and uneven terrain with slopes, drops and pits. Plus, depending on where you are running, there may be quick and extreme changes in weather and temperature.
Because of this, you'll need to invest into gear that will keep you both safe and comfortable in these conditions.
When it comes to the best trail running shoes, you will want to opt for a specifically designed trail shoe over a road shoe. Popular trail running shoe brands are Salomon, Altra, and HOKA.
Trail shoes will fit similarly on the foot to a road shoe, but they offer better grip and durability on the soles, more protective uppers usually with toe and rock guards, and many will also have waterproofing to help keep your feet dry.
As far as clothing, you can definitely get away with using some road-running gear on the trails, but the most important things to invest in will be your outer layers like jackets and weatherproof pants.
Trail running gear also often focuses mostly on being quick drying and moisture-wicking as you are more likely to run into wet patches and inclement weather on the trail than on the roads.
More often trail running gear offers more room for storage, as well.
The Comprehensive Trail Running Gear Checklist
Trail Running Shoes
Trail Running GPS Watch
Running Hat or Headband
Hydration Pack or Water Bottle
Running Sunglasses
Headlamp
Trekking Poles
Headphones
Trail Running Shirt
Trail Running Shorts
Weatherproof Pants
Rain Running Jacket
Running Socks
Running Gloves
Running Backpack
Nutrition – Gels and Electrolytes
Trail Gear Guide
Not sure exactly what you need to hit the trails? We've got you covered. Check out our top picks for everything you need for your next trail run.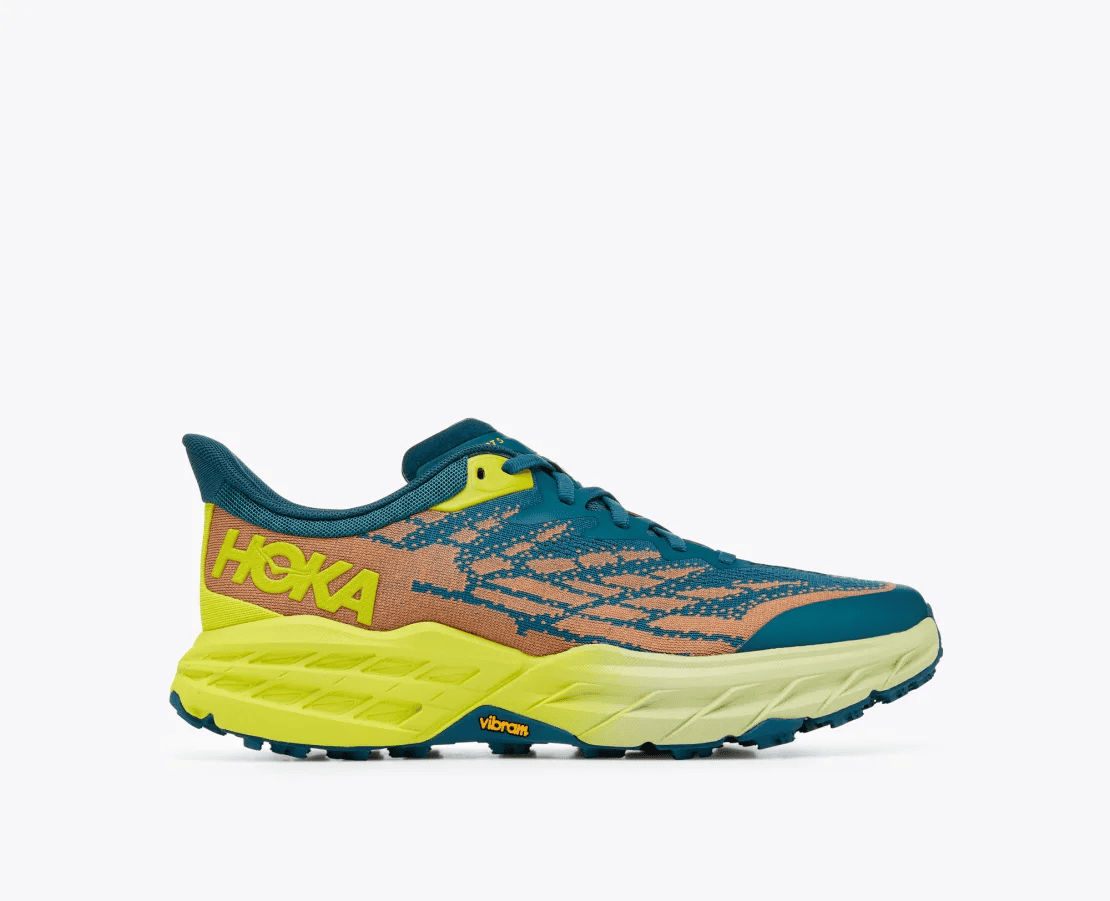 Our Pick For Best Trail Running Shoes: HOKA Speedgoat 5
HOKAs are pretty popular to begin with, but when it comes to trail shoes, the Speedgoat is a favorite amongst beginners and elite runners alike. The Speedgoat has the thick EVA sole that has become synonymous with all HOKA models – that means you're getting a super plush ride on a high cushioning shoe.
But, just because it's on the softer side doesn't mean it can't tackle gnarly trails and technical terrain. This shoe is equipped with a lugged Vibram outsole which makes it incredibly grippy, and great for rocky, rooty, and uneven surfaces.
The shoe also comes in a range of options from low and mid heights, to Gore-tex lining, to a winterized version with built-in spikes.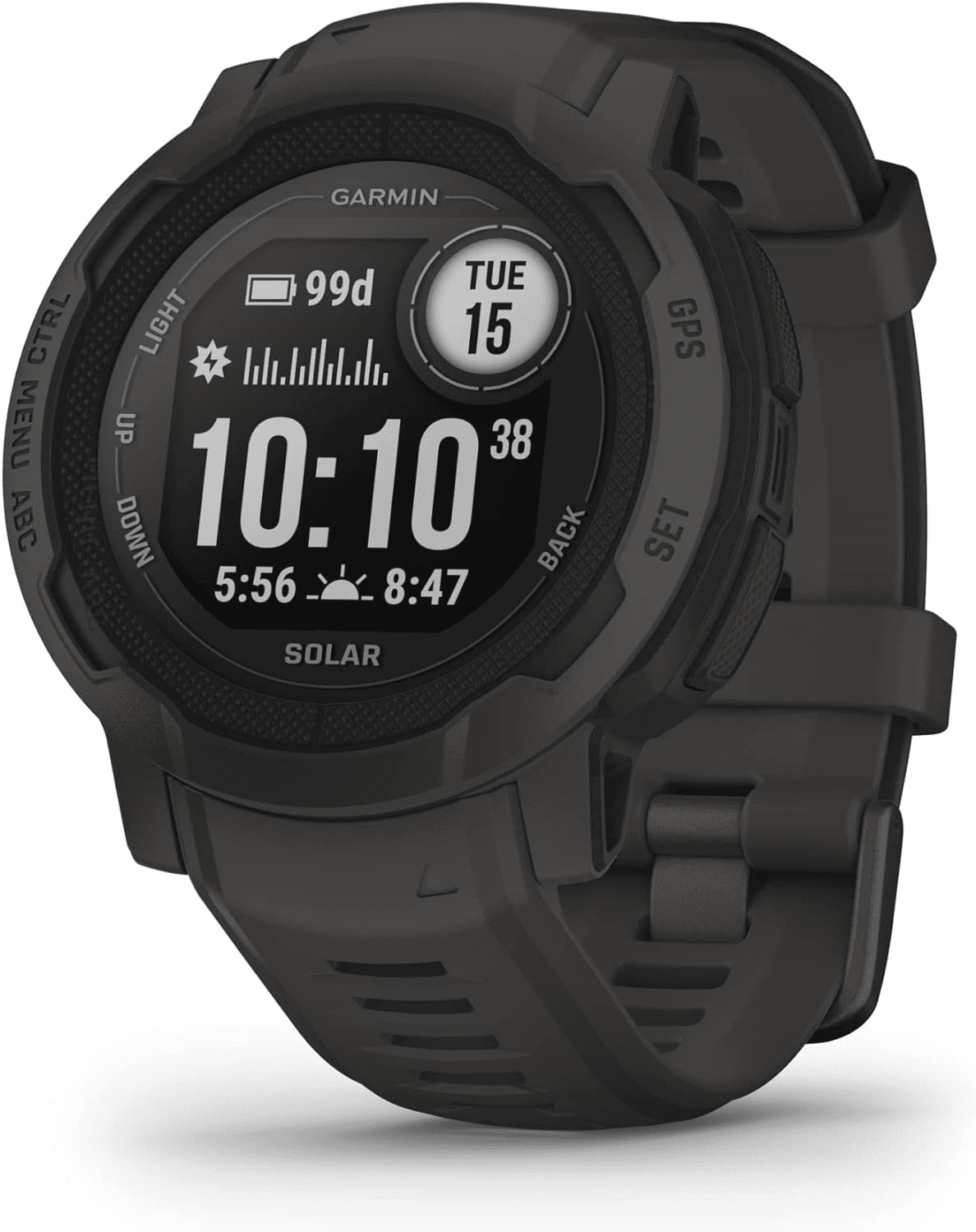 Our Pick for Best Trail Running Watch: Garmin Instinct
Most Garmin watches will work pretty well on the trails, but the Instinct is specifically designed for it.
It is constructed to military standard for thermal, shock and water-resistance and it has a built in 3-axis compass and barometric altimeter, plus multiple global navigation satellite systems to help you track accurately in the most challenging environments.
Of coursem it has all of the typical GPS watch features like activity tracking and smart notifications, but it also offers a trackback feature which helps you navigate the same route back to your starting point.
It can also last 40 hours in Ultratrac mode which is great for anyone participating in an ultramarathon. Related: If you're going to run any ultra long races, consider the best ultra marathons.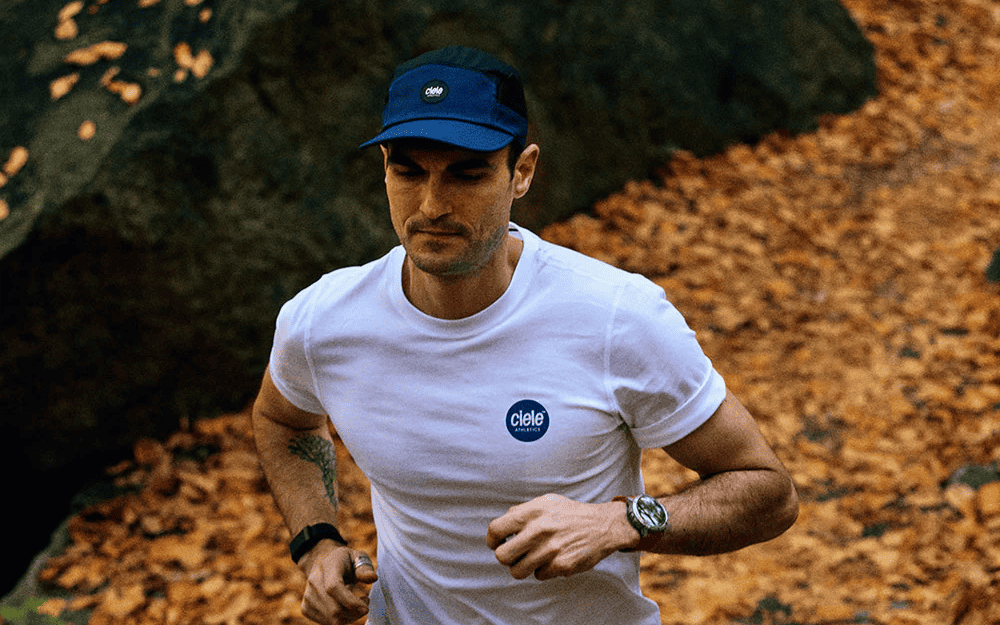 Our Pick for Best Trail Running Hat or Headband: Ciele GoCap
Light, breathable, and packable, this hat is a great option for hitting the trails.
It is made with Coolwick performance fabric which is designed to help wick sweat and moisture away from the skin, and keep you feeling dry. This hat also has a pliable brim which allows you to squish it down small enough to fit in a pocket, and an adjustable band which allows you to personalize it to your head size.
It also offers up to 40 UV protection on the sides and brim to protect you from sun damage and burns.
If hats aren't necessarily your thing, we like this lululemon Swiftly Wide Headband. The headband is stretchy but retains its shape after many wears and washes. And, like most lululemon technical apparel, is designed with high-quality odor resistant materials. While it's marketed for women's trail running, headbands are popular amongst men as well.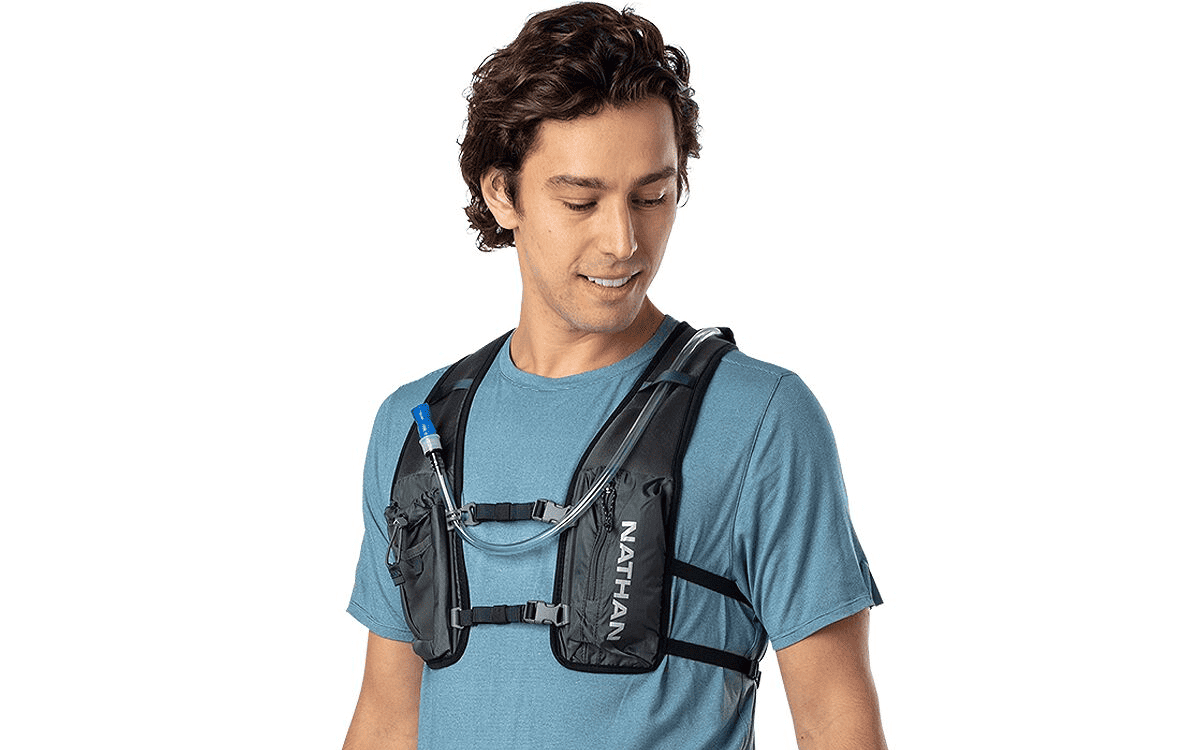 Our Pick for Best Trail Running Hydration Pack: Nathan Quickstart
If you're going to be heading out into the trails, you will want a hydration running pack that can hold a decent amount of fluid—and probably have some additional space to store extra layers, nutrition, and other necessities. So, while you're road running you might be able to carry an 8 oz water bottle with you, between inclines, altitude, and weather conditions – it's advised within trail running you have greater access to water.
This pack by Nathan has a universal, unisex fit, so you won't have to worry about sizing, has a 6L storage capacity, and comes with a 1.5L bladder—plus space for bottles and soft flasks in the front if you need more liquids.
It is highly adjustable hydration vest with the ability to tighten and loosen on both the front and sides. The pack has two separate zippered pockets, and a bungee on the back for extra storage outside the pack.

The thing about trial running is that you can and will move from sun to shade and back to sun consistently—and no one wants to have to worry about constantly removing and putting their sunglasses back on.
With these fototec sunglasses from Tifosi, you don't have to worry about that. These are sensitive to light, so they will get darker as they detect more light and lighter as you head into the shade.
They also feel lightweight on the face, are anti-fog, and have rubber nose grips that are comfortable for long periods of wear and won't fall off.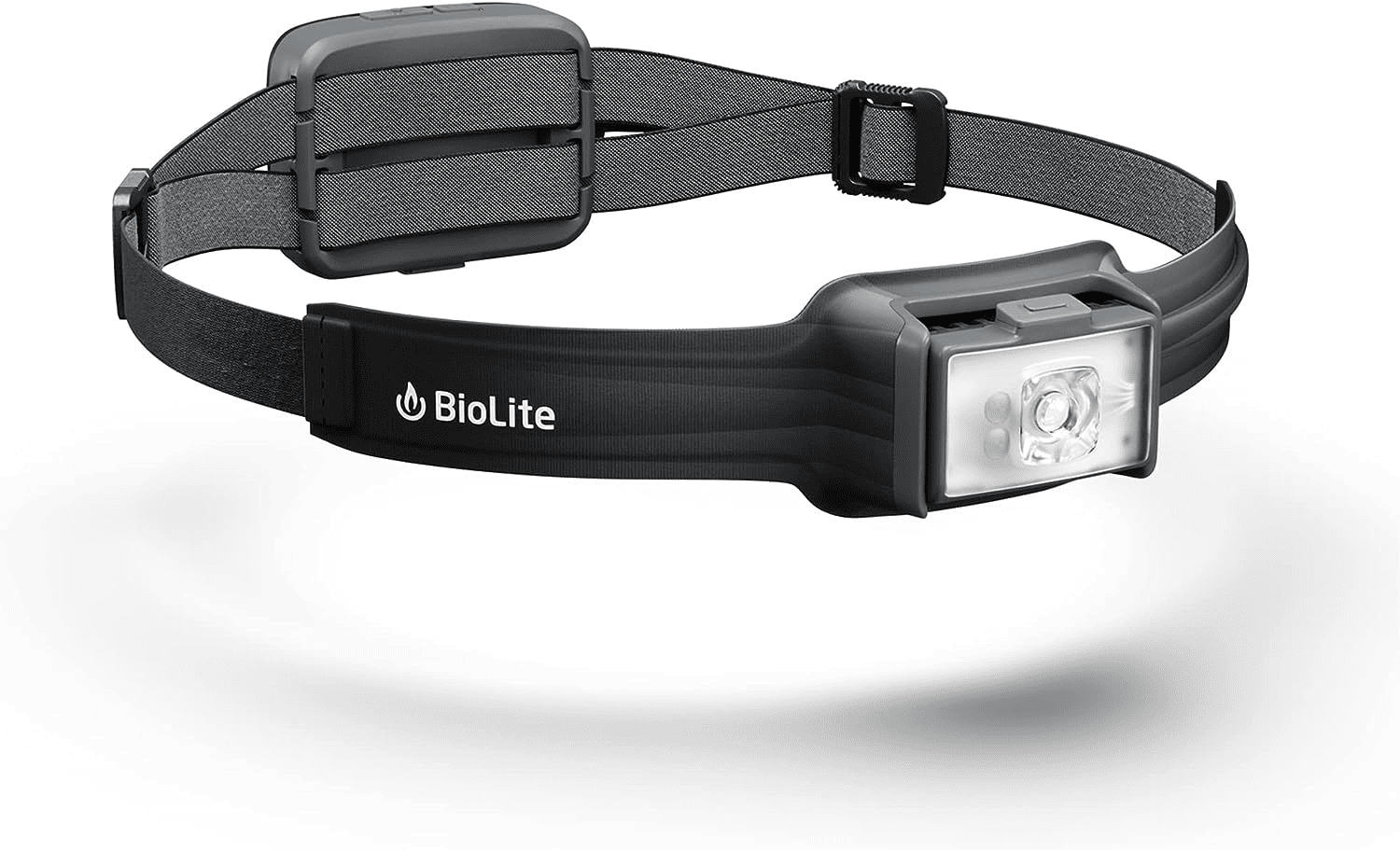 Our Pick for Trail Running Headlamp: Biolite 800 Pro
A headlamp is imperative for trail runners—especially if you're trail winter running as the days will get shorter and may be heading out near dawn and dusk.
This one is comfortable to wear, won't bounce or move around, and has a rechargeable LED battery. It has 800 lumens, and can last 150 hours on low, 7 hours on high, and 8 hours on reserve.
It also has a constant light mode which offers full illumination without auto-dimming, and you can get 30 seconds of max light when you need it with a light push to the back.
Poles are more popular in ultra running, so stock up if that's next on your agenda.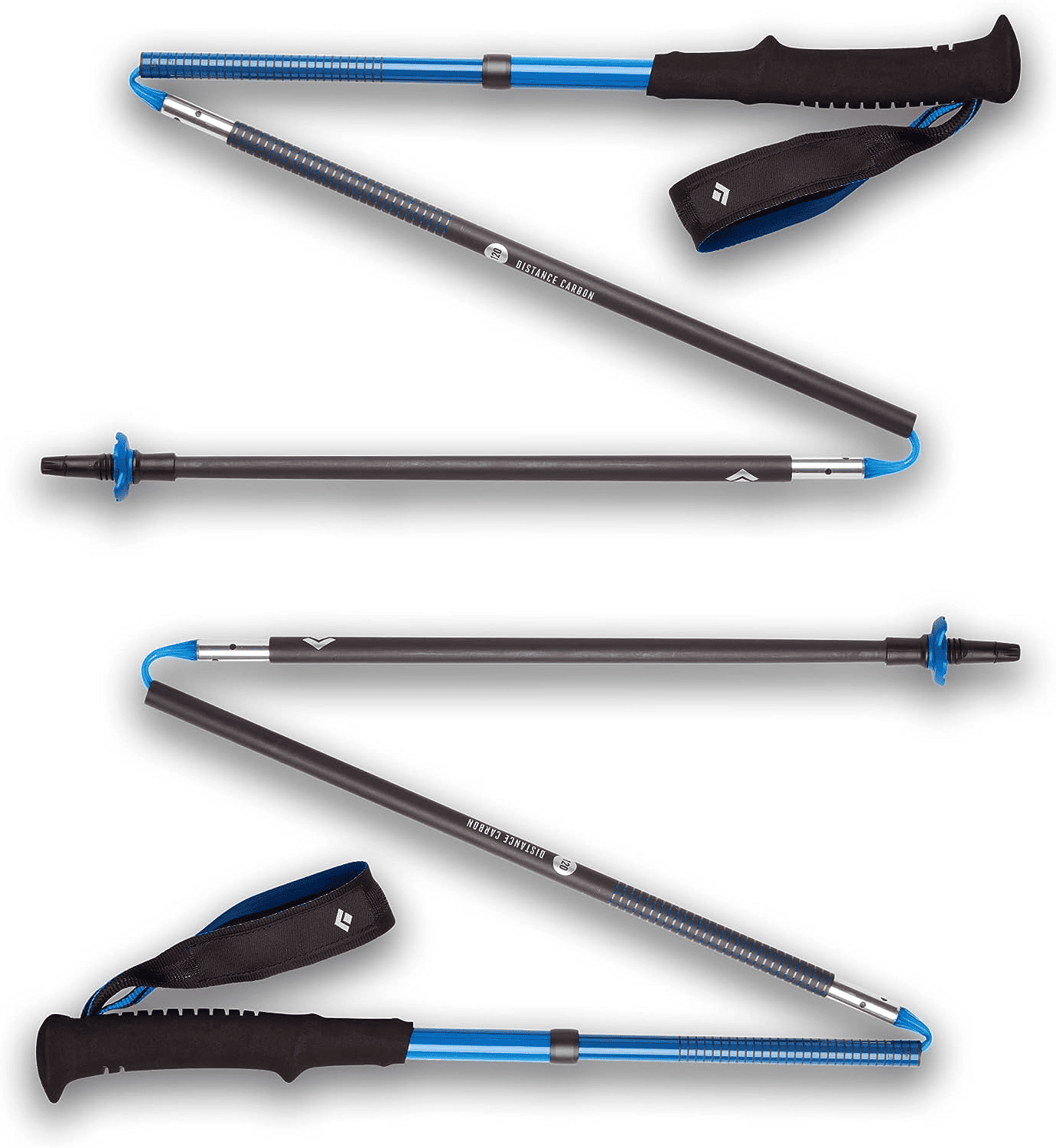 If you're sitting on the couch watching Jim Walmsley run for 19 hours through Mont Blanc, you might think you need a pair of trail running poles. False. Not every trail runner needs poles.
But, as you get into longer runs and more technical trails they can definitely be a boon. These are designed specifically for trail running so they are much lighter than a typical trekking pole.
They are made from carbon fiber so they are both incredibly strong and light. It also has a distance grip which is designed to feel and stay comfortable through long hours of use. It also has a mid-shaft ring which provides proper balance when horizontal.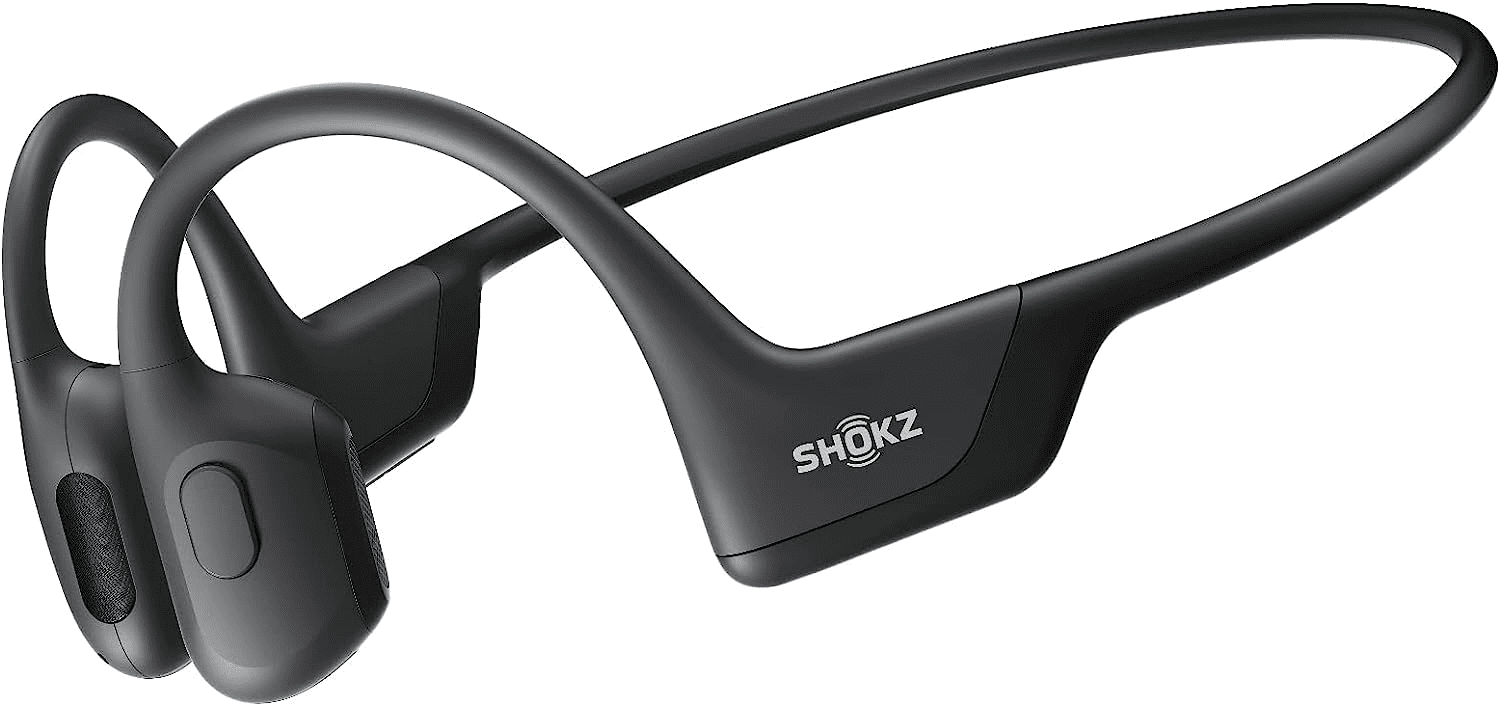 Our Pick for Trail Running Headphones: Shokz OpenRun Pro
While no headphones would be the best choice when running the trails, we also understand that sometimes you need a little pep for your step.
So if you do decide to jam out to your favorite tunes, we suggest the Shokz OpenRun Pro.
These are bone conducting headphones which means that they sit outside of your ears so you can still hear everything surrounding you as well as whatever is playing through your headphones. These are also lightweight and fit well with both glasses and hats.
They also have an impressive 10 hour battery life, and are IP55 water resistant so they can handle both sweat and rain.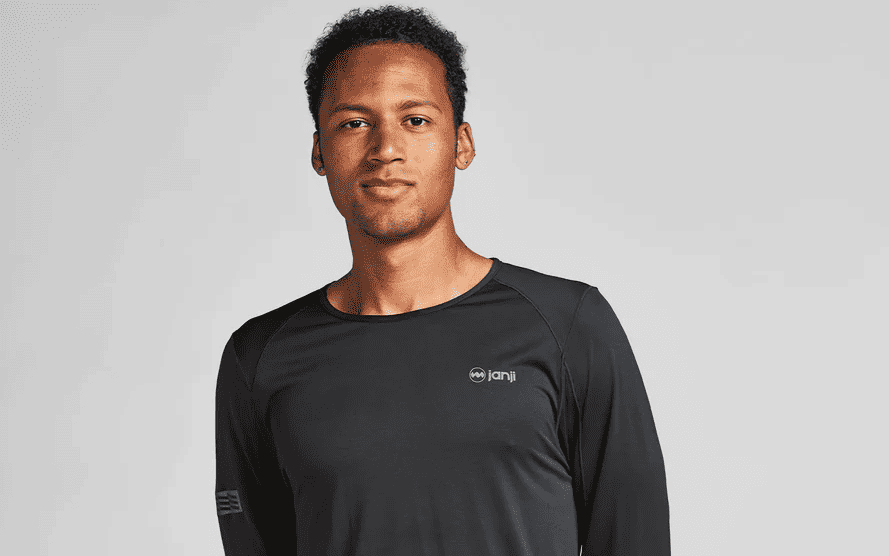 A good shirt really is the backbone of trail running apparel.
This long sleeve by Janji is a great staple for any running wardrobe, but it makes a particularly great choice for trail runners.
When it comes to running shirts, investing into a long sleeve shirt means it needs to be lightweight, temperature regularity, but also have a ton of breathability so it dries super quickly so even if you get caught in a rain shower, you won't stay wet for long. It's a lot to ask for from running clothing.
The shirt is 100% recycled polyester which makes it great as a base layer or on its own.
The fabric is also cling resistant—even when wet—so it won't chafe or rub on the skin. It is also 25 UPF which protects you from prolonged sun exposure, and the raglan sleeve allows for full, unhindered range of motion.
If you like the Janji Run All Day Long Sleeve, they have the same construction in a t-shirt.
As you start to get into very cold weather running, you may want something that provides more insulation – a popular fabric that makes for the best cold weather running is merino wool. Two of our favorites here: Patagonia Capilene Cool Merino Shirt and Ibex 24-Hour Long Sleeve Crew.
For all winter running, we'd recommend you check out our recommended cold weather running gear.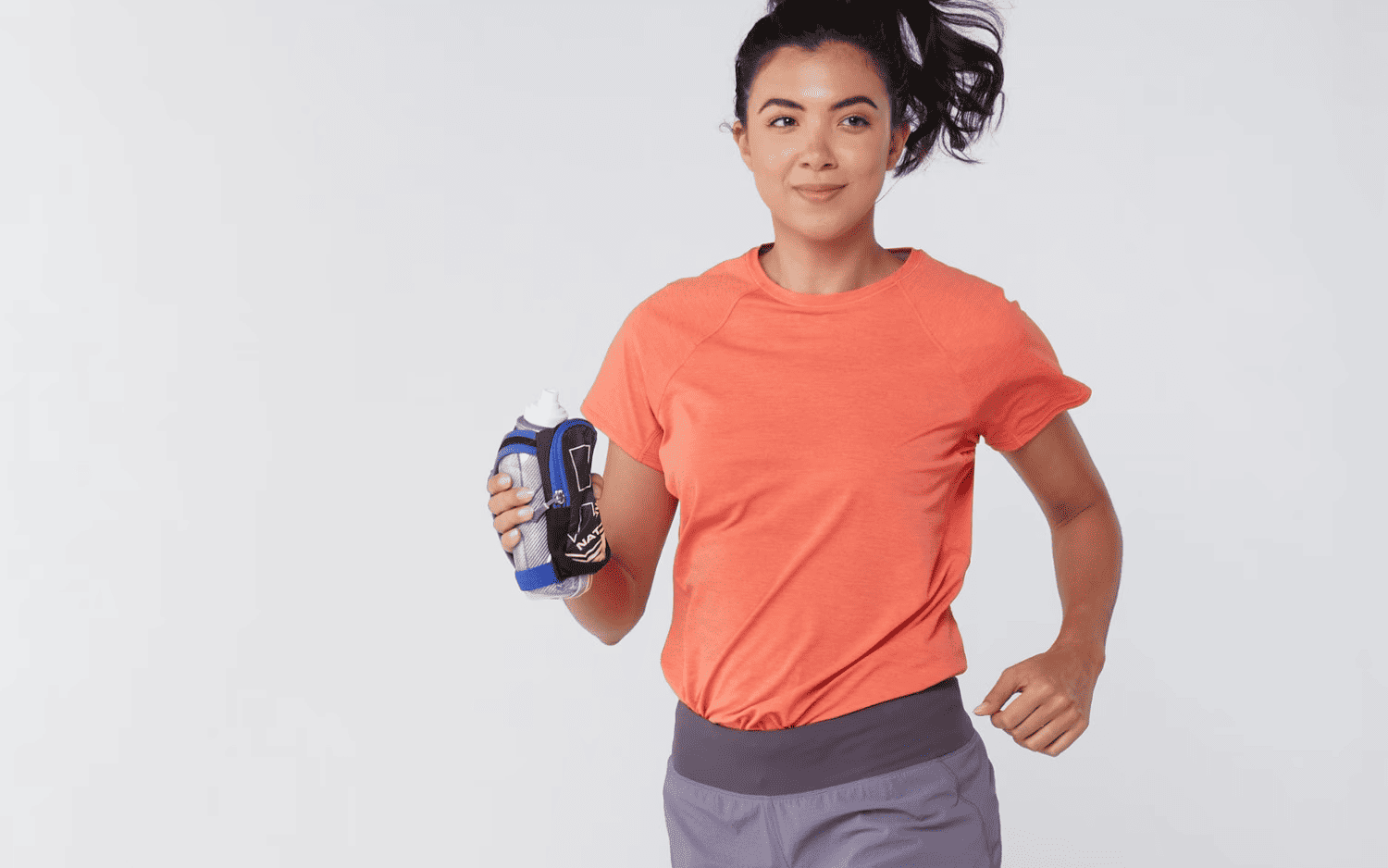 Our Pick for Trail Running Shorts: REI- CoOp Swiftland Running Shorts
Trail shorts aren't hugely different from road shorts, but there are a couple features that make a trail specific short worth investing in.
These are a bit on the longer side—seven inches for men and five inches for women— which helps to protect you from chafing, and also gives you more protection on the outside of your legs from brush and branches that can catch and scratch your skin. These shorts are also made from super lightweight material that is quick drying and moisture-wicking so they won't stick to your skin, and they even have a zippered back pocket to hold small necessities like nutrition or a key.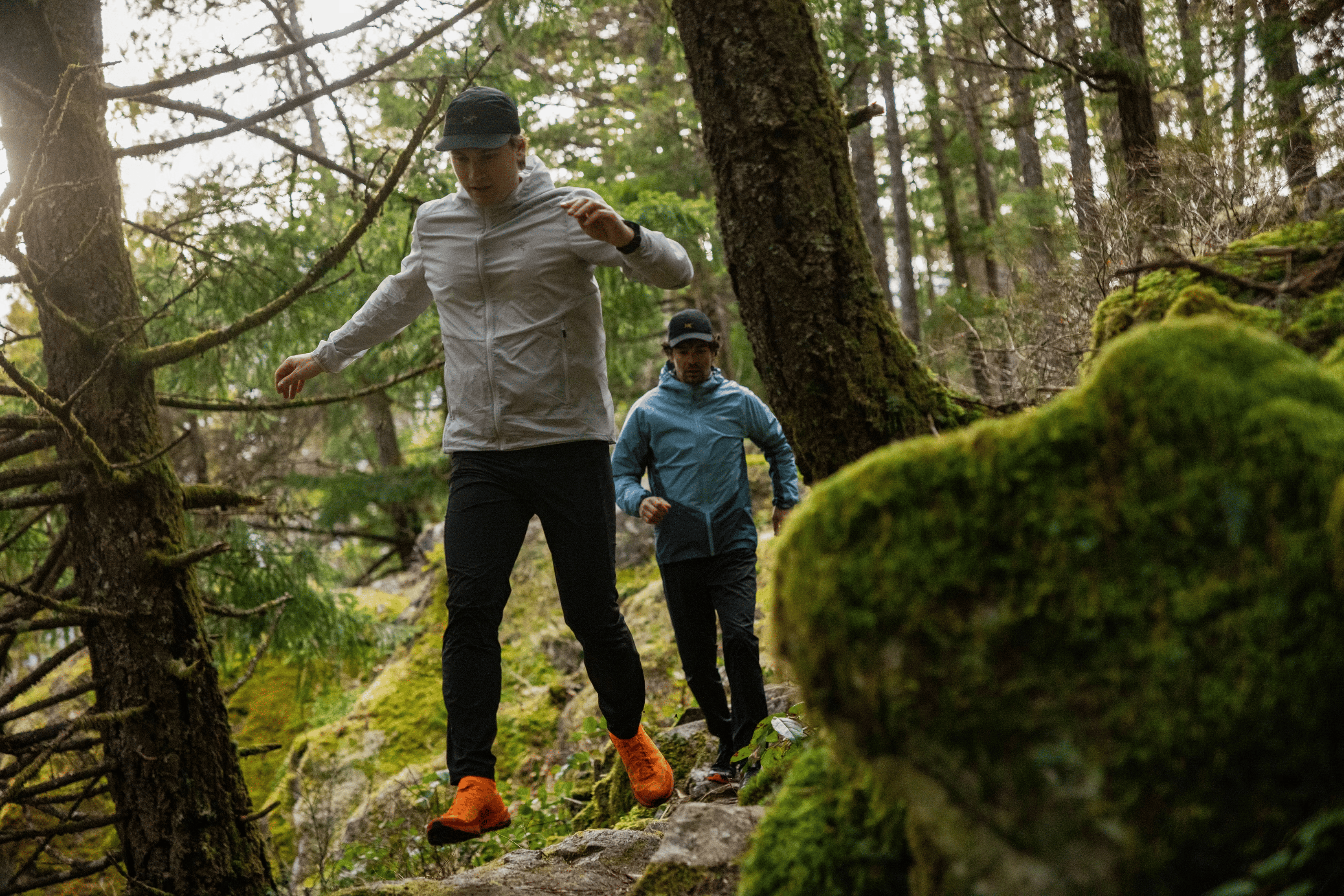 When the weather gets particularly dreary, you may want to opt for a weatherproof option like these pants from Arc'teryx.
These have a loose fit so that you can easily put them over top of other layers like shorts or tights. They are also incredibly light so you can roll them up and pack them away when you don't need them and they won't weigh you down.
They have a drawstring at the waist which helps to keep them snug and in place, and zippers at the ankle so you can easily get them over your shoes without taking them off. Since they are Gore-Tex they are also completely waterproof, so they're a great option for winter or wet climates.
Ok, but what if it's getting colder? What about a base layer underneath my pants? Glad you asked. Invest into a pair of running tights.
We like the Janji Groundwork Tight and the rabbit Pocket Tightz.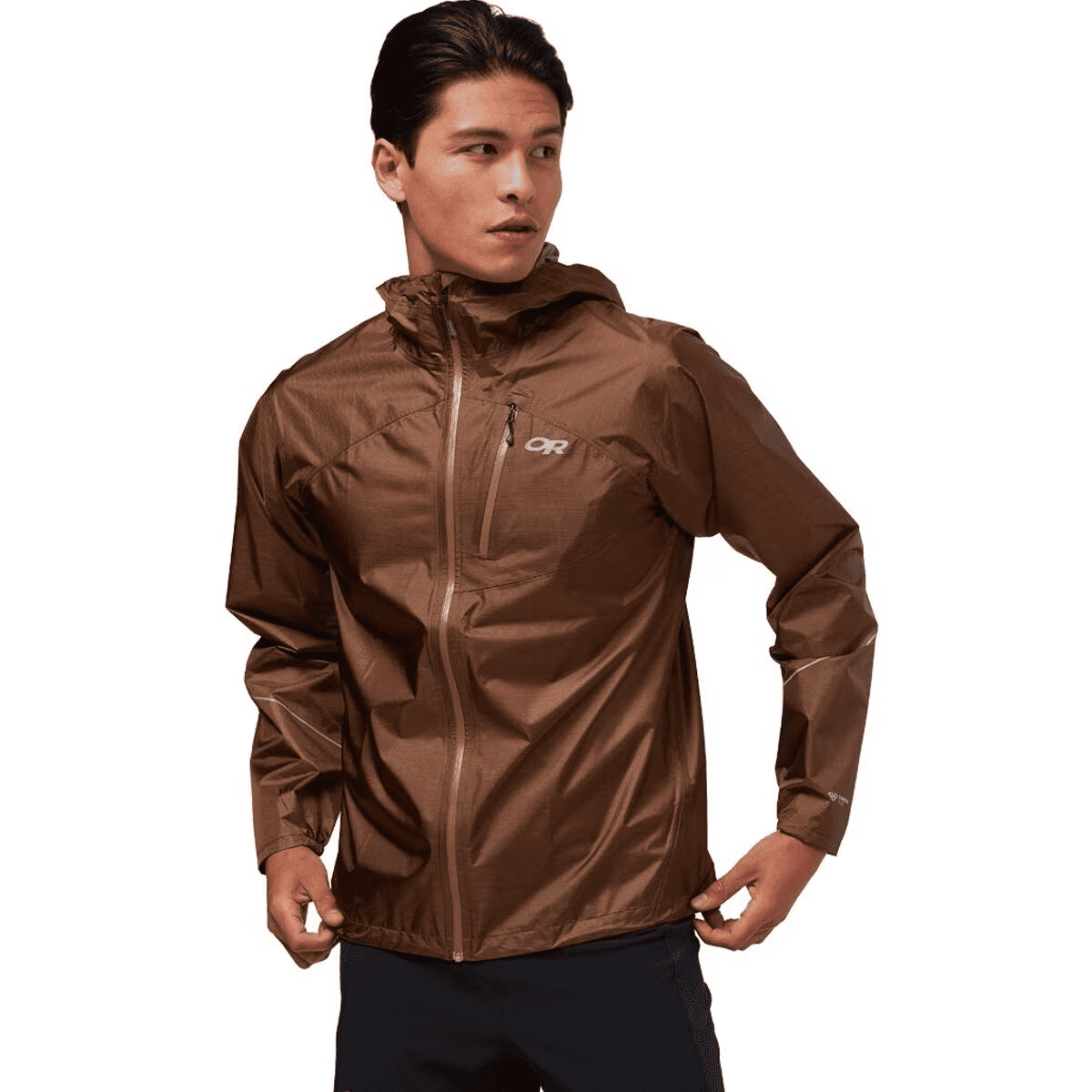 Though you will probably want a couple different types of jackets for trail running, one that you will definitely need is a waterproofed option. This one by Outdoor Research is super lightweight but still offers wind and waterproof protection. It has a chest pocket, side pockets, and is adjustable with draw cords at the hem and hood which helps to keep it in place and prevent cold from entering from the bottom.
The jacket also comes in seven different colors and is size inclusive ranging from a small to 3XL.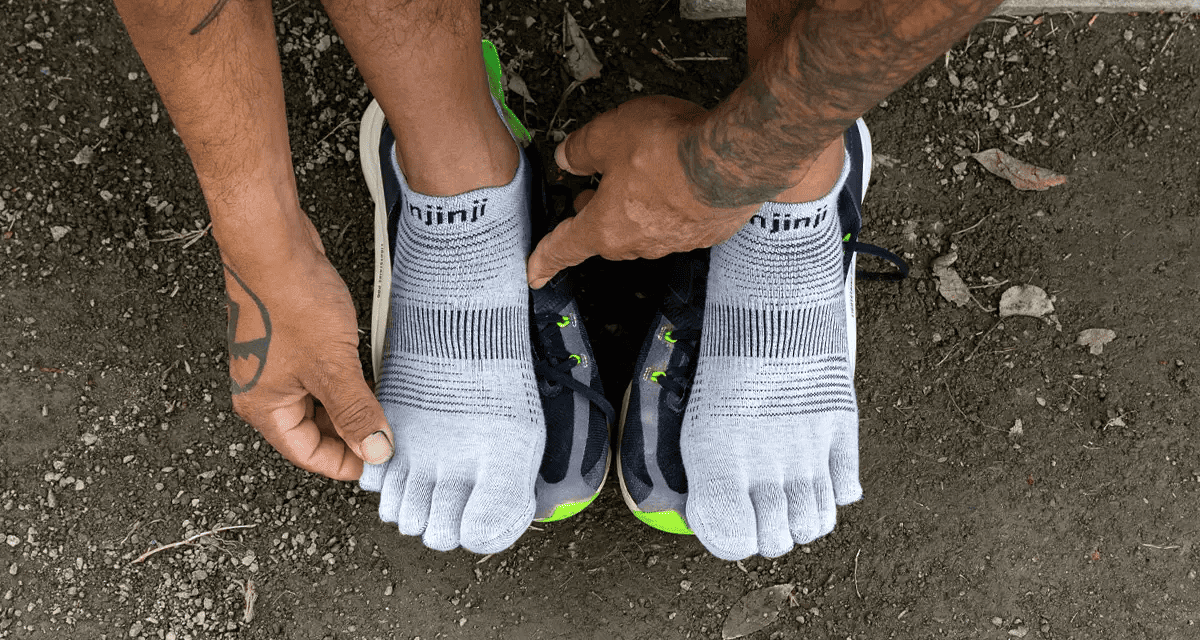 The socks you wear on the trails are almost as important as your shoes. Have you ever had a wet sock before? That should tell you everything you need to know.
Though they may look funny, these toe socks by Injinji are great for those that tend to suffer from sweaty and blister-prone feet.
Not only are they moisture-wicking and quick drying, but the fact that there is material between the toes helps to prevent blistering or hotspots. They are super breathable and the mesh tops help with ventilation to keep your feet feeling cool and dry. They also are a quarter length sock which helps to keep out dirt, bugs, and other debris without feeling too hot or tall.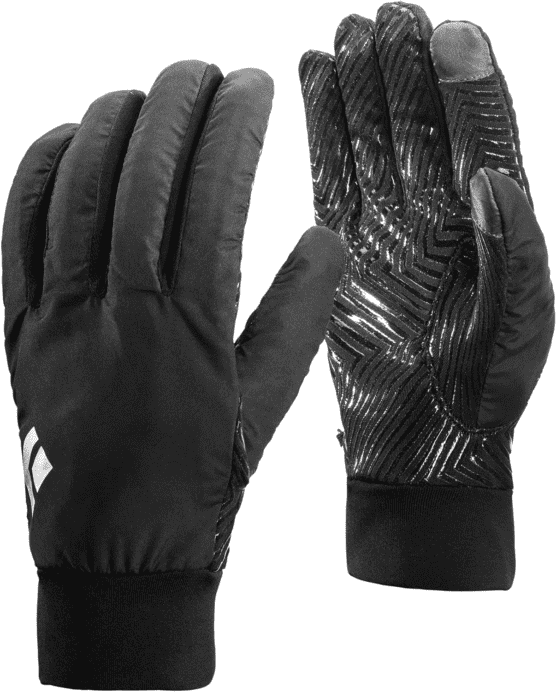 Grippy, stretchy, and weather-resistant. In any long-distance running, blood moves to support areas in most need – that would be your legs. Hands will get numb. To make sure you're avoiding the numb hands on a cold winter day, the spandex/polyester blend and dexterity of these gloves provide everything a trail runner could ask for.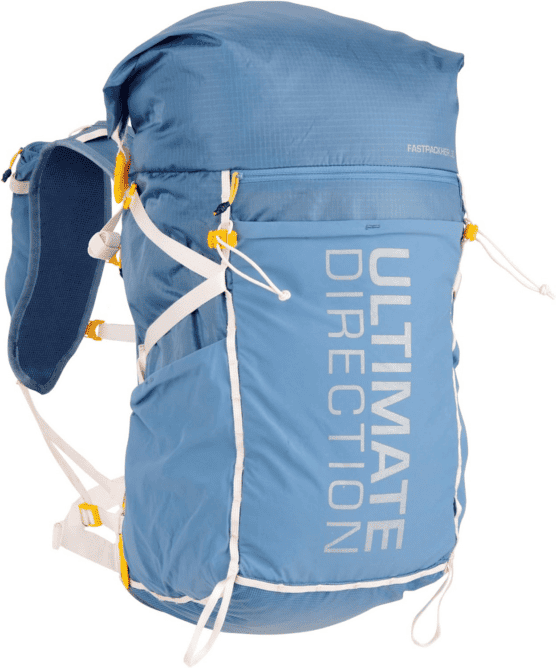 If you want a pack with minimal storage, mostly water, check out out hydration vest recommendation. But if you're planning to carry food, water, layers, and want a little more storage than the Nathan Quickstart provides – Ultimate Direction is our pick.
The pack is meant for "Fastpacking" which is long distance over-night hiking so it's got you covered in even the most extreme circumstances. With 15 pockets, a place for a water bottle, and 31-liter capacity – this is your all-occasion trail running backpack.
Nutrition comes in a bunch of different options, from gels, to bars, to chews, but what some don't realize is that it also comes in drink form. These packets combine both electrolytes and carbohydrates to keep you feeling both hydrated and fueled. Unlike something chewable or a gel which you take all at once, this helps fuel you steady and slow so you don't spike or crash as you run. It also is great for those that prefer to stay hands free as it can be put in a bladder for easy sipping.
Our Other Trail Running Gear Picks
Any runner, trail runner or otherwise, needs sunscreen. Our pick has always been the Supergoop! Play Everyday for body and EltaMD UV Clear Face Sunscreen.
When trekking through the backcountry, slips, nicks, and bruises will happen. Invest into a small, simple first aid kit.
Where Can You Trail Run?
Even if you've run hundreds of road half marathons before, trail running half marathons just aren't as simple. Consider investing into a trail running trip like Rogue Expeditions that offers international trail running trips to locations like the Dolomites, Ireland, and Iceland. You'll find out your aptitude for the trails and appetite to turn it into a passion.
–
Everything featured on Half Marathon Guide is independently selected and curated. We may receive a small commission on purchases made from some of our links.