While the holidays may still be a ways away, you can never get started on your shopping too early. Have a loved one just getting into running on your gift list this year? Or, (no judgement), looking for some gift inspiration for yourself? We spend all year scouting the running gear, apparel, and gadgets that make the best gifts for runners.
We have you covered with some of the hottest gifts for runners in 2023. We chose options that range from stocking stuffers to cutting-edge best-in-class.
We've got all sorts of great gift ideas from running shoes to keep them training, coffee machines to kick start mornings, to joggers for those special recovery days.
Check out our top picks for this gift guide, and be sure to check back as the holidays approach, as we will update as products go out of stock and new ones arrive.
This isn't just a guide for running gifts, it's gifts hand-picked by us for all elements of a runner's lifestyle.
Just looking for shoes for your very favorite runner? Skip right to our top picks for half marathon shoes here.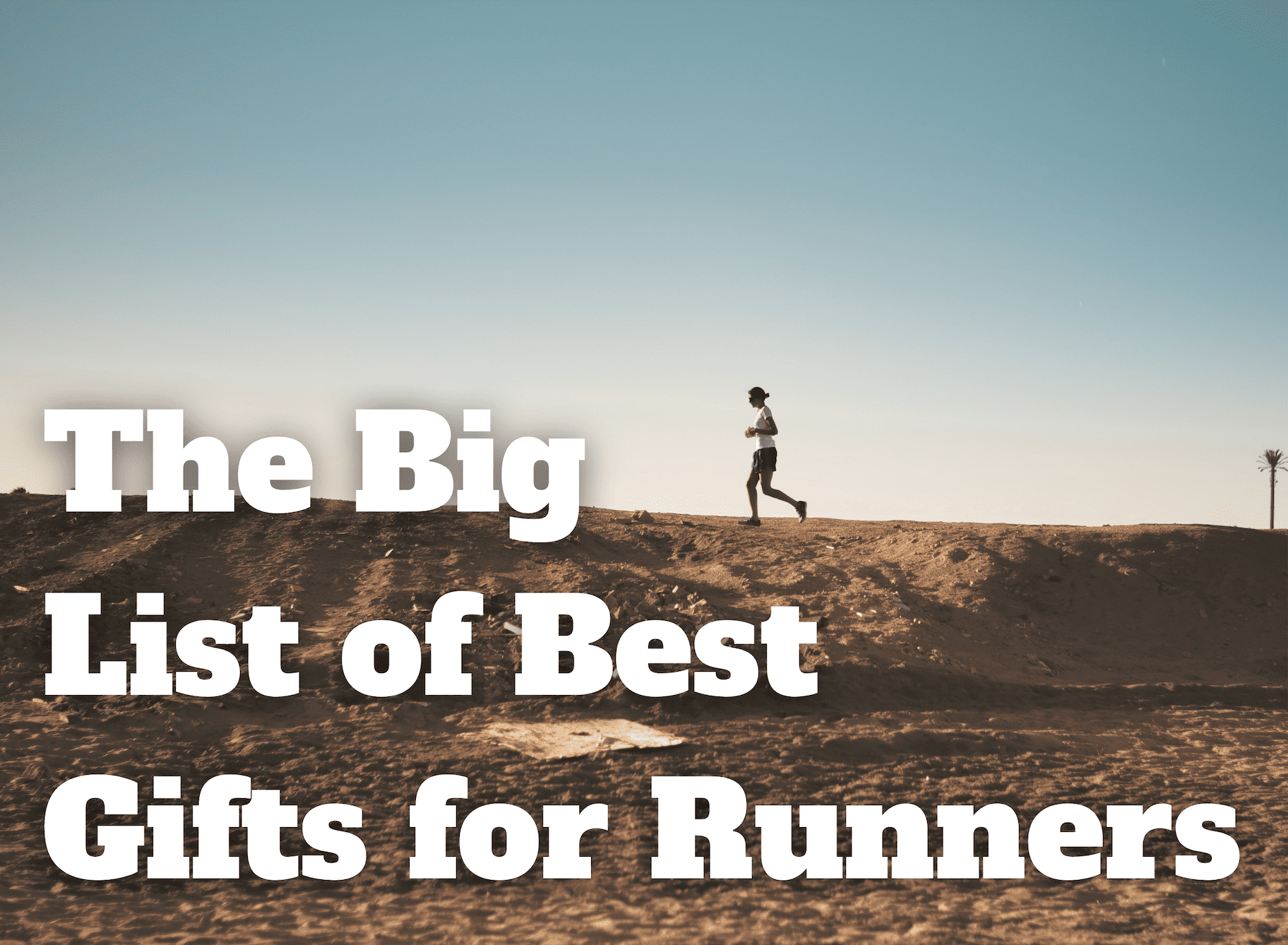 The COROS Pace 3 was released earlier this year. It's a running watch that's great for everyone from advanced runners that want a watch with an accurate heart rate monitor, to a beginner runner who just wants something simple. The COROS Pace 3 tracks everything any runner would need to know—pace, distance, and heart rate without overloading them with data. It also has some higher end features like smart notifications, music controls, and has a battery life that lasts up to 7 days in smartwatch mode. With the level of functionality and features, consider this both a running watch and fitness tracker in one.
If you know a runner that likes to wear their GPS watch on a day to day basis, they may enjoy something that has some smarter features and looks a bit sleeker like the Vivoactive. This watch has over 20 preloaded activity tracking abilities, offers easy-to-follow workouts that display on the screen, and it can even download music so they can leave their phone at home.
Buying a runner a pair of shoes can be risky. But, it's hard to go wrong with the Brooks Ghost. This shoe is essentially the vanilla ice cream of running shoes—it has mid-cushion, is extremely comfortable, and is lightweight. It's beloved by distance runners but, it performs just as well on surfaces like gravel and grass as asphalt and treadmill. While it is a neutral shoe, it works well with insoles as well for those that need a bit of additional support. These are great training shoes and race day shoes. For those who love running in the rain, meet the Brooks Ghost 15 GTX—the waterproof running shoe rendition of the beloved Brooks Ghost 15.
$140 for Men and $140 for Women on Brooks.com
Buffs are a perfect gift for any runner who is forced to train for their spring half marathon through treacherous cold weather. This BUFF neckware can be worn as a gaiter, face mask, headband, and more. This one offers sun protection as well as moisture wicking qualities which help to keep you dry, and your temperature regulated. The BUFF gaiter is also on our best cold weather running gear recommendations.
You can't go wrong with a pair of gloves. These are fleece lined and lightweight. They keep you warm without weighing you down. The gloves have a grippy material on the palm which helps them to hold onto things like a phone while on the run. The gloves also come with touch screen tips on the thumb for mid-run music adjustments.
Consider these a necessity for any marathon runner who has qualified for the Boston Marathon which is going to require long, long winter running.
Every runner can use a new pair of running socks whether they admit it or not. The Hidden Comfort by Balega are a classic and beloved by pretty much every runner who let's it adorn their weary feet. Light, cushioned, and moisture-wicking, they are great for all seasons. Most importantly, the ankle tab prevents them from ever falling into your shoe.
For the coffee snob – coffee before running fuels those early morning long-distance runs with a new state of the art espresso machine. This one by Breville is user-friendly, and can make a cafe-worthy espresso. Espresso is sometimes better for runners as it's the same dose of caffeine with less liquid (read: less bathroom breaks). It comes complete with a grinder and steamer which makes any of their favorite espresso drinks quick, easy, and delicious. 
While this may not be the most exciting gift, it's a great way to keep your runner safe. Road IDs come in a couple different forms—either connected to a watch band, shoe, or as its own bracelet. They have information like the runner's name, emergency contacts, and medical conditions in case something happens where they are unresponsive.
Looking for other running safety gifts? Consider a rechargeable headlamp for early morning and late night runs or the Nathan reflective vest and laces. Many runners will not spoil themselves with safety gear. That's where a good gift comes in handy.
If you are a runner, or know a runner, you have probably heard of Goodr Sunglasses. These fun, affordable, and comfortable sunglasses have now partnered with Lensabl to bring you prescription glasses. If you were a runner who couldn't wear contacts on the trail, you can finally have the sun protection you need. There are a bunch of lens options including clear, blue light, and sunglasses, which is great for runners that like to wear their glasses while they run as—like the OG Goodrs—they won't slip or fog up.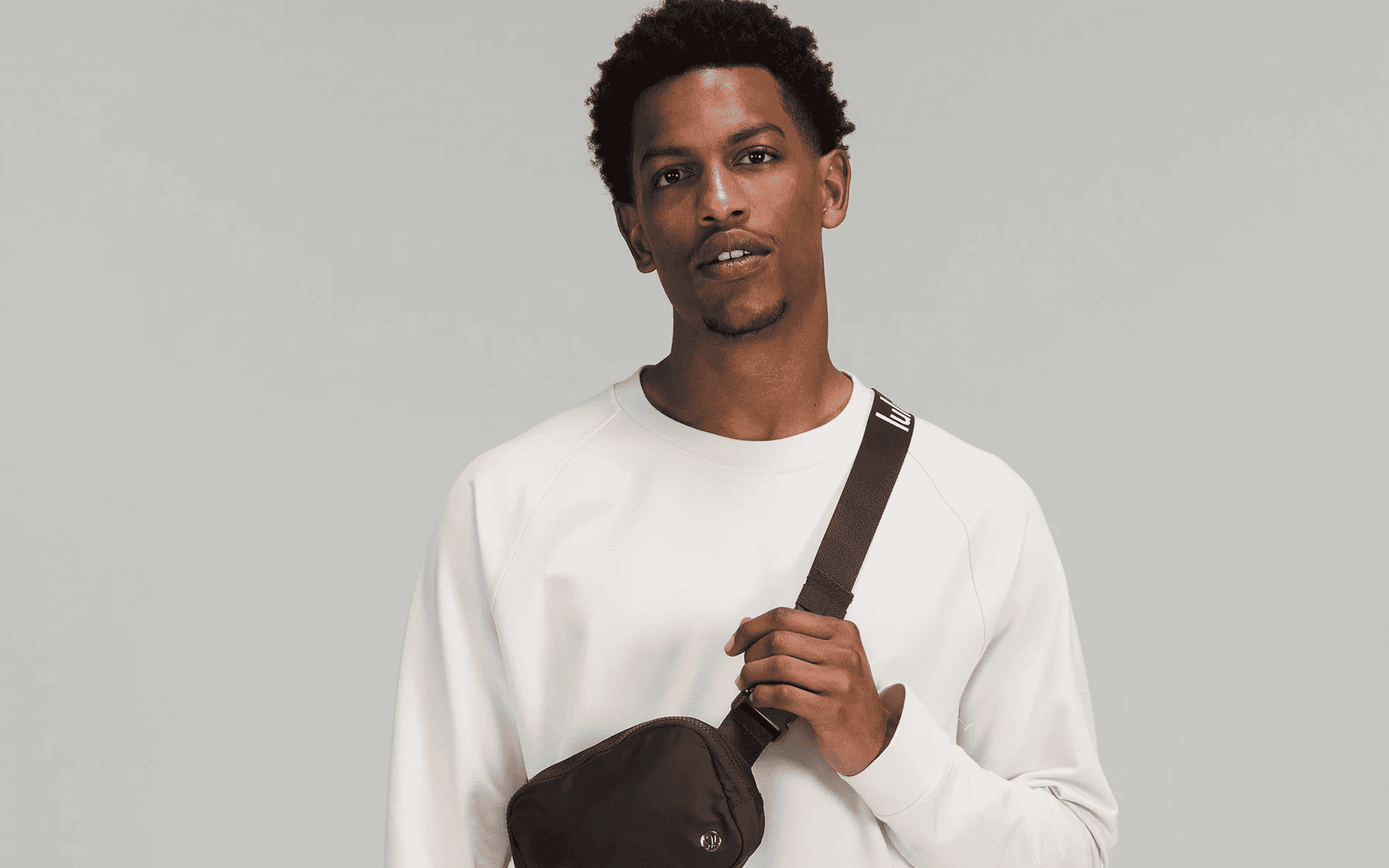 The Lululemon Everywhere bag has been seen, well, everywhere since this time last year. Luckily it is no longer sold out, and it comes in way more colors that it used to. Here's what we love about it – it's the combination of a running belt and the type of bag you can take, well, everywhere. I's easily adjustable and has a clip to take it on and off. Plus the multi-pockets allow you to keep their belongings organized whether on a short run or running errands.
We don't have to tell you that every runner should be concerned with their hydration before, during during, and after their run. Every runner needs to stay hydrated. This 40 ounce bottle will save them from frequent refills. It is also insulated to keep their water cold, has a sip and gulp option to drink from, and has a leak-proof closed top that prevents the mouthpiece safe from the elements.
Again, hydration. It's important. But these electrolyte packets make it a bit easier. They come in a bunch of tasty flavors and are free from artificial dyes, flavorings, and are low in sugar. These are great before or after a run, especially in warm weather. But, if your runner friend is looking for an in-race fueling option, the highest quality running energy gel on the market is the Maurten Energy Gel.
Whether staying cozy around the house or headed for a walk on the beach, the HOKA Ora Recovery Slides are a great way to treat your runner's feet. Great for any runner that suffers from blisters or is looking for better ways to invest into recovery gear beyond the foam roller.
They're a nice, breathable release from the chafing of long run shoes and compression socks.
Running can take a toll on your body—back included. If running with proper running form and posture, many will find running is very demanding on the back and core. This kneading massager can be used on everything from the back, to shoulders, to legs, to feet. It has three adjustable speeds, and also uses infrared heating technology to help relax the muscles and get a deeper massage.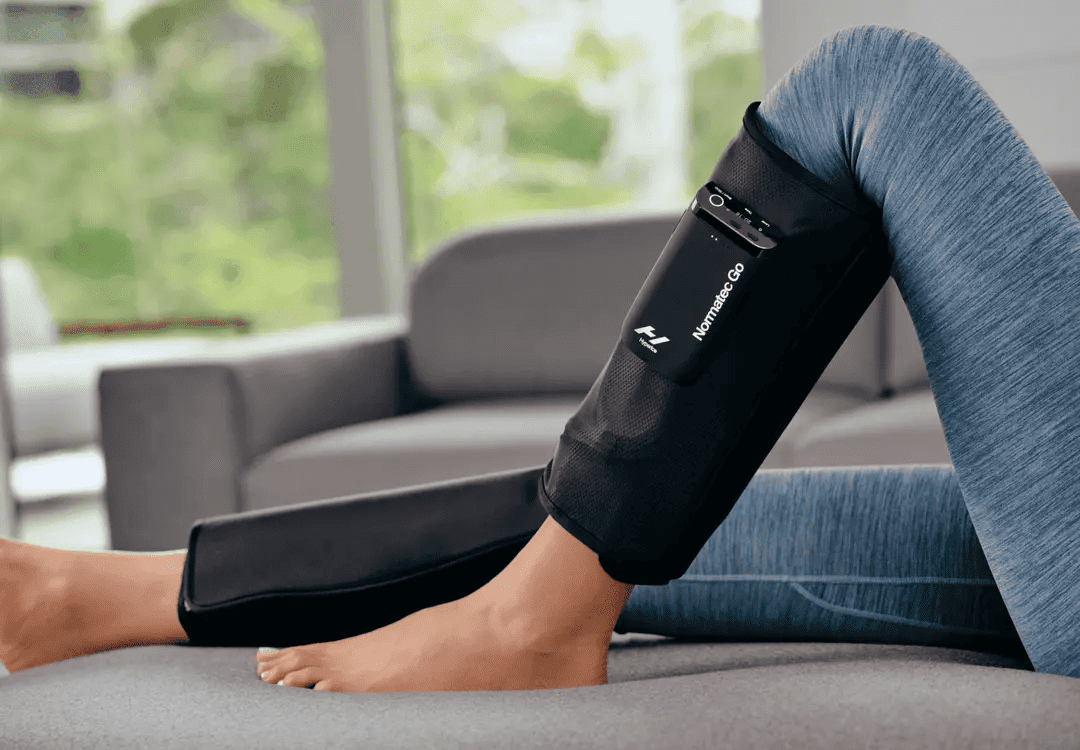 If these haven't been all over your Instagram feed already, you're going to see a lot more of these in the coming years. With the trend of investing deeper into recovery, the Normatec Go calf sleeves are great for those that may not be keen on stretching, or are in the midst of a brutal training cycle. These use compression to increase circulation, relieve tension in the legs and help them kickstart their recovery so they feel fresh for their next run. Consider these the wellness gear-junkie's newest upgrade from the Triggerpoint Foam Roller or Theragun Massage Gun.
Sore muscles not included.
Yoga is a great activity for any runner, but some yoga mats aren't enough to prevent the hard floor from banging them up. This mat is extra thick so they won't feel uncomfortable no matter the position. It also comes in 9 different colors, and has a strap for easy storage and carrying. This a great gift for a runner who wants to invest more into flexibility to reduce injury, but has trouble investing into a nightly stretching routine.
Just a straight up reliable, useful product. This running waist belt is great for those that need to carry more than their pockets can hold—or those that are looking to be hands-free. It slides onto the hips, doesn't roll up, and has a ton of pocket space for everything from their phone, to keys, to cards, to gels. It also won't bounce around while they run, so no need to adjust mid-miles.
If your favorite road runner is looking to become a trail runner, they're going to need to invest into a comfortable pair of trail running shoes. The Peregrine has been a crowd favorite for years for its lightweight feel and optimal grip. It is also great for both trail running and hiking, so it works well for the newbie or those looking for a lighter hiking option as well.
If there's interest in trail running but not quite sure on Saucony, consider the Nike Pegasus Trail or the HOKA Speedgoat 5.
$139.95 for Men and Women on Zappos.com
We can't forget about recovery day. These joggers are not only incredibly comfy, but they are made with quality materials that won't stretch, pill, or fade. They have a flattering fit on any body type, and because of the inclusion of bamboo fiber, they are soft to the touch.
2023 is the year of sleep. Whether it's a supplement like L-Theanine or an Oura Ring to track your REM cycles, sleep is on everyone's minds. But, what about just making sure you have the most comfortable bed experience money can buy? We love this bamboo sheet set as it is crisp, cool, and naturally moisture-wicking (and hence, sweat-wicking). Plus it comes in 9 beautiful color options ranging from neutrals to calming, muted colors.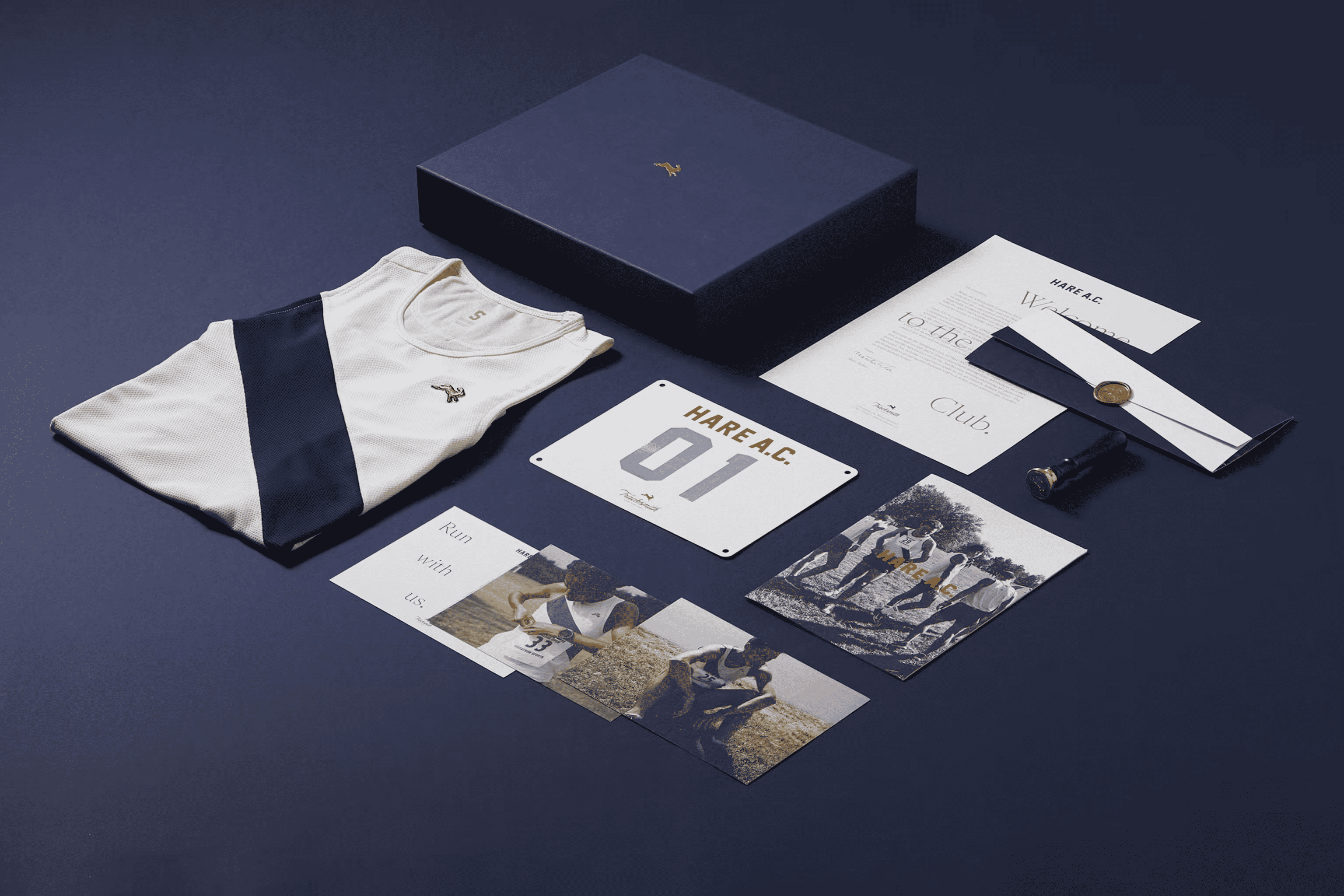 A new type of membership for runners. Tracksmith launched the Hare AC Membership to give your runner an inside scoop to the coveted niche running brand. The AC membership gives them free shipping, access to exclusive products, and even early access to limited drops. It also comes with entry into a group slack channel where they can connect with other runners, and an annual bonus if they run a new PR.
Our favorite Tracksmith items if you want to ditch the membership for something more functional – The Merino Wool Harrier Long Sleeve and Session Running Shorts.
If you're like me, you drop your phone on pretty much every other run. Through shards of broken screen, I'm trying to text my mom that I got home safely. Every runner has experienced the panic of dropping their phone mid-run. Otterbox cures all. This case will help keep it safe from dirt, is water-resistant, and will keep the phone case in a nasty fall. Plus it comes in three different color options, and has options to fit all of the newest iPhone models.
Just because you have a child, doesn't mean you have to give up on your running goals and dreams. Are you celebrating your baby's first holiday? This jogging stroller will keep them out on the streets, and the baby fast asleep. It has an adjustable visor, sun and wind protection, and works with Graco car seats for when the baby is super tiny. It also has two cup holders to keep their water in reach, and a large storage basket underneath.

$169.99 on Amazon
Whether you're one who is partial to listening to a podcast while on the run or Kelly Clarkson, running has a tendency to damage earbuds. While many claim to be water-resistant, not many can handle the sweat from a summer run.
What to Consider with Gifts For Runners
With so many great options to choose from, it might be hard to decide on the best gift for runners. Here are some key considerations when choosing a running gift.
Cost
Cost plays a key role in choosing the best gifts for runners. You must consider more cost-effective choices if you're on a tight budget.
Nevertheless, shopping around can help you score great deals on some of the pricier items. Special shopping days, such as Black Friday and Cyber Monday, can help you get great deals on items that usually retail at a higher price point. Amazon Prime deals can also help you score great prices on gifts for runners.
Related: 6 Hacks for Running On A Budget
Personal Preferences
You know your favorite runner better than anyone else. Since finding the perfect running gift requires you to consider their personal preferences, think about them in particular as you search for a gift. For instance, minimalist runners prefer running with no equipment.
Alternatively, some runners prefer to run with support gear, such as a waist belt or phone case. Other personal preferences, such as colors and styles, play an important role in choosing the best gift for your favorite runner as well.
Don't forget about key preferences, such as time of day, location and running style, whether that's sprinting, long-distance, track or field.
Runners' Needs
Considering your favorite runner's needs can help you decide which running gift to get for them. For instance, if your runner needs a new pair of earbuds, you can start looking there.
But what about the runner who already has everything? Perhaps they have items that are well past their prime. As such, it might be time to renew some older items or upgrade outdated ones.
Customization
Customization is crucial when choosing the ideal running gift, seeing as customizable items allow your favorite runner to express their individual tastes. For instance, items that come in different colors, adjust to particular sizes or mix and match are all great options.
You can also consider personalized running gifts. Companies like Rocket Science Sports create fully customized gear, ranging from masks, shirts, shorts, wetsuits and tri suits, which can help to ensure that your favorite runner's individual preferences are met.
Running Style
An important consideration for running gifts is the person's running style. For example, long-distance runners have different needs than the needs of track runners. Triathletes and endurance runners also need specialized gear.
Certain items, such as waist belts, come in quite handy for long-distance runners. In contrast, comfortable socks can make a huge difference for track runners.
Finding the Perfect Running Gift
Finding the perfect running gifts involves several factors, such as cost, preferences, needs and style. Knowing your favorite runner's individual needs and preferences will help you narrow down your choices for the best running gift.
Please remember that there are many great options to choose from, even if you're on a tight budget. There's always something cool and useful out there to gift to a runner in your life, even for the runners who already have everything.
FAQ
What Can You Get Someone After They Finish a Race?
A gift to commemorate finishing a race, such as a personalized medal holder, is a great idea. Other gifts, like flowers or a set of running clothes, can make a very nice surprise after a race as well.
What Do You Get a Track Runner?
Items to help boost recovery, such as a foam massage roller or pillow-soft sandals, are great gifts for track runners.
What Should You Get For People Who Run?
Shoes and apparel make great gifts for marathon runners. High-tech gifts, like earphones and fitness trackers, are excellent ideas as well. Practical gifts, like waistbands and water bottles, are also wonderful for people who run.
–
Everything featured on Half Marathon Guide is independently selected and curated. We may receive a small commission on purchases made from some of our links.